Here are all of the challenges that have been leaked for Week 6 of Fortnite Chapter 2, Season 4.
We are now in week 6 of Fortnite Battle Royale and every week on Thursdays, a new set of challenges are made available for players to complete. This season, there are seven weekly challenges that are released, six of which are normal solo challenges are the last challenge is a team challenge. The team challenges grant players with 50,000 XP and the normal challenges this season grants 25,000 XP.
There have been a few secret quests/challenges that have been released this season and completing these challenges will grant players will additional XP. We have created guides on how and where to complete these challenges, which can be seen by clicking here. You can also complete the Season 4 Punch Cards to get more XP to level up quickly in this Seasons Battle Pass.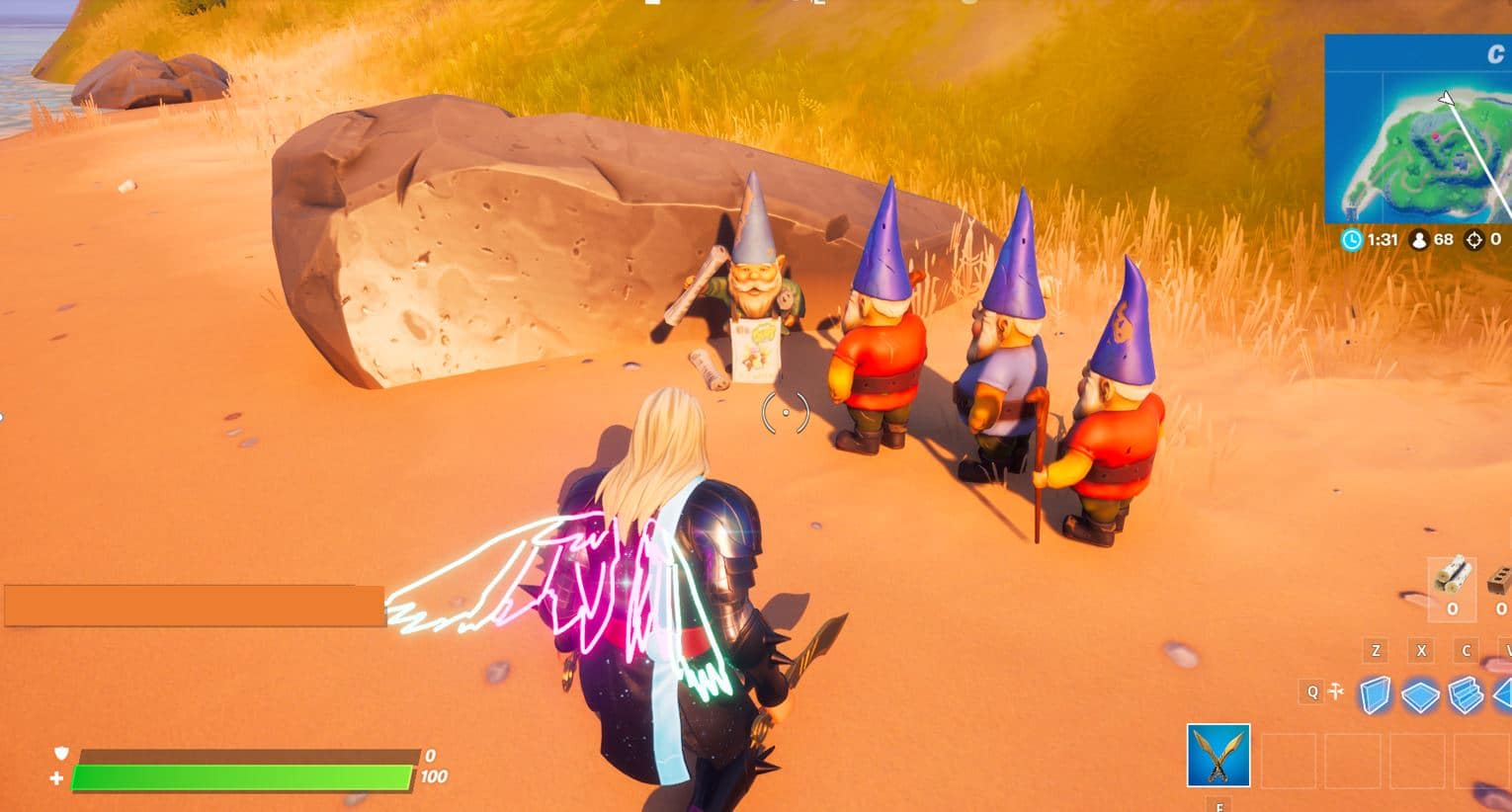 Fortnite Week 6 Challenges
All of the following challenges will be going live tomorrow on Thursday 1st October, at 2pm BST:
XP COINS: All week 6 XP coins locations map
Search Chests at Weeping Woods (7)
Eliminations at Misty Meadows (3)
Collect Stone from Coral Castle (300)
Consume a Legendary fish (1)
Consume Foraged Items at Holly Hedges (10)
The challenges for this week are quite straightforward and shouldn't take too much time to complete however we will be making guides for some challenges that you may need some help on. The first six challenges will grant you 25,000 XP upon completion.
The team challenge for this week is to deal 1,000 damage after knocking an opponent back with Black Panther's Kinetic Shockwave and completing this challenge will award you with 50,000 XP. Remember, these challenges can be completing with your friends, although it is also possible to complete it yourself.
Be sure to turn website notifications to be notified as to when the challenges will go live in-game and to stay up to date with all the latest Fortnite news!