Here is what happened in the Star Wars Live Event at Risky Reels in Fortnite Chapter 2: Season 1.
Epic Games had a collaboration with Star Wars in November where players were able to see the Star Destroyer when looking up at the sky and you could also purchase the Imperial Stormtrooper Skin in the Item Shop or you could claim it for free when you purchased the Star Wars Jedi: Fallen Order from the Epic Games store.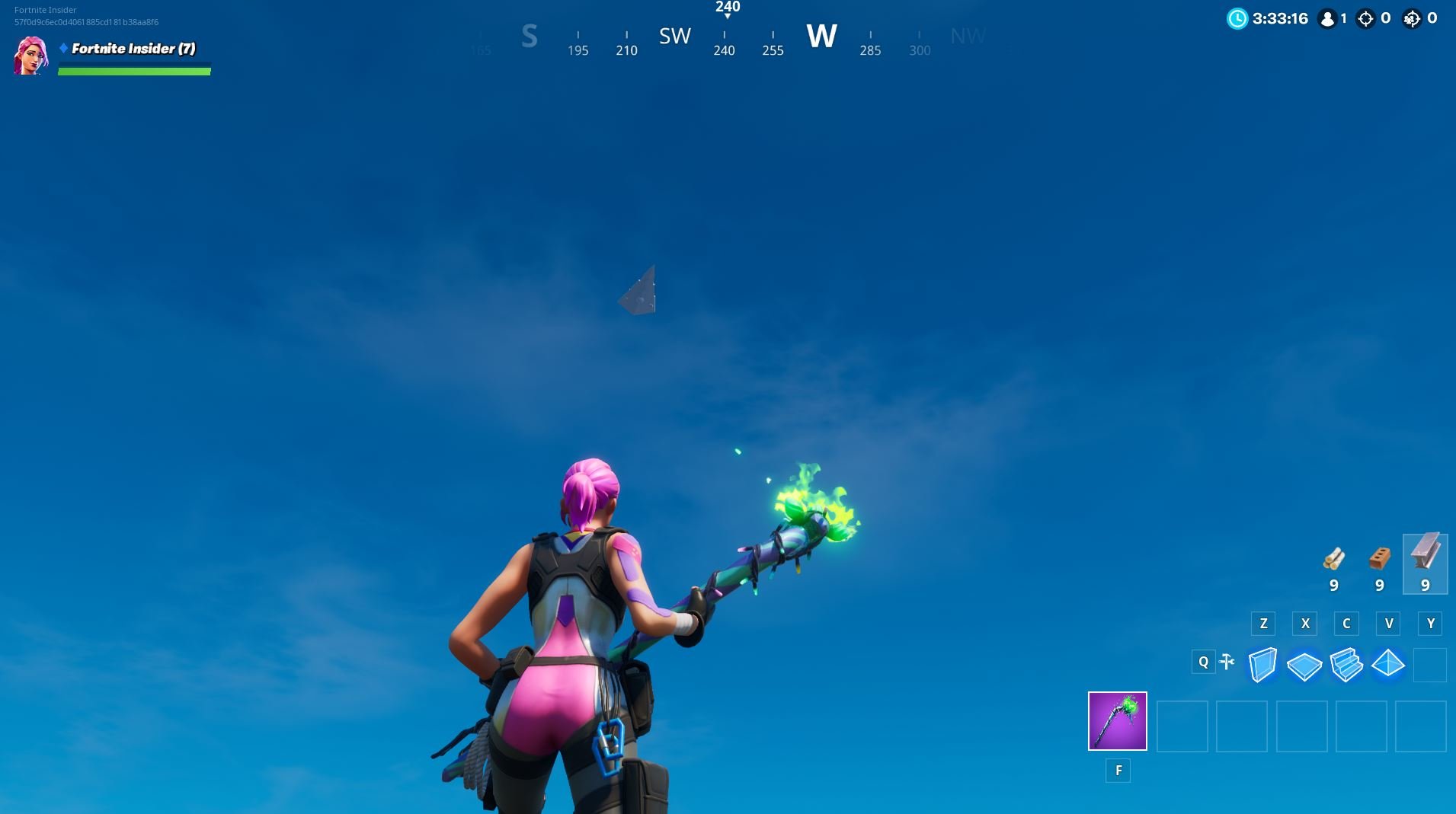 Some Fortnite players thought that that would be all for the collaboration, however Epic announced that there would be a Live Event that would take place in Fortnite with Star Wars. They did announced that there would be an exclusive never-seen before scene that would take place at Risky Reels. Here is everything that took place in the Fortnite x Star Wars Live Event.
Fortnite x Star Wars Live Event Recap
The event was delayed by 15 minutes, but as soon as it started, players were floating in the air and the platforms were risen in the air to focus on the Starship that landed and Geoff Keighley, Producer/Creator of Fortnite and JJ Abrams, Director of Star Wars came off the ship.
We saw them talking live in-game, something that has never happened in Fortnite before, and the exclusive scene was then shown in-game. Players could then choose which color light saber they wanted to have after the clip was shown. You can use the Light Saber in-game.
Here is a video of the Star Wars Live Event, posted by Reddit u/OzzyWozzie:
Unfortunately, due to the vast number of players trying to join, there were some that were not able to witness the event, however everyone will be granted the Tie Whisper Glider.
What did you think of this Live In-game Event? Let us know in the comments section below.