The Fortnite Chapter 2 Week 6 challenges will go live shortly. Here's the Hide and Seek mission objectives.
Epic release new Fortnite mission challenges every week on Thursday. The mission challenges now unlock at 1 PM GMT each day. There's a total of eleven challenges for each mission, with one of them requiring players to find a hidden letter from the mission loading screen.
This week's mission challenges were leaked a couple of weeks back by dataminers however, the loading screen was only leaked in yesterday's v11.11 Fortnite update. This week's mission is Hide and Seek.
Here's all of the Chapter 2, Week 6 challenges:
Fortnite Chapter 2: Season 1 Week 6 Hide and Seek Challenges
Click any of the highlighted challenges below to view a guide on how to complete it.
Land at Frenzy Farms, Slurpy Swamp, Sweaty Sands (3)
Harvest 500 wood, 400 stone, 300 metal (3)
Eliminations at Frenzy Farms or Sweaty Sands (3)
Search chests at Pleasant Park or Lazy Lake (7)
Consume foraged items (10)
Deal damage to opponents with a pickaxe (100)
Hit 5 consecutive weak spots while harvesting (1)
Hit headshots (10)
Visit landmarks in a single match (5)
Eliminations in different matches (5)
As usual, players can unlock the loading screen for the mission upon completing eight of the eleven challenges. Once unlocked, players will then be able to find the hidden letter "I" in the loading screen which we'll be covering in another article.
Here's the week 6 hide and seek loading screen that you unlock: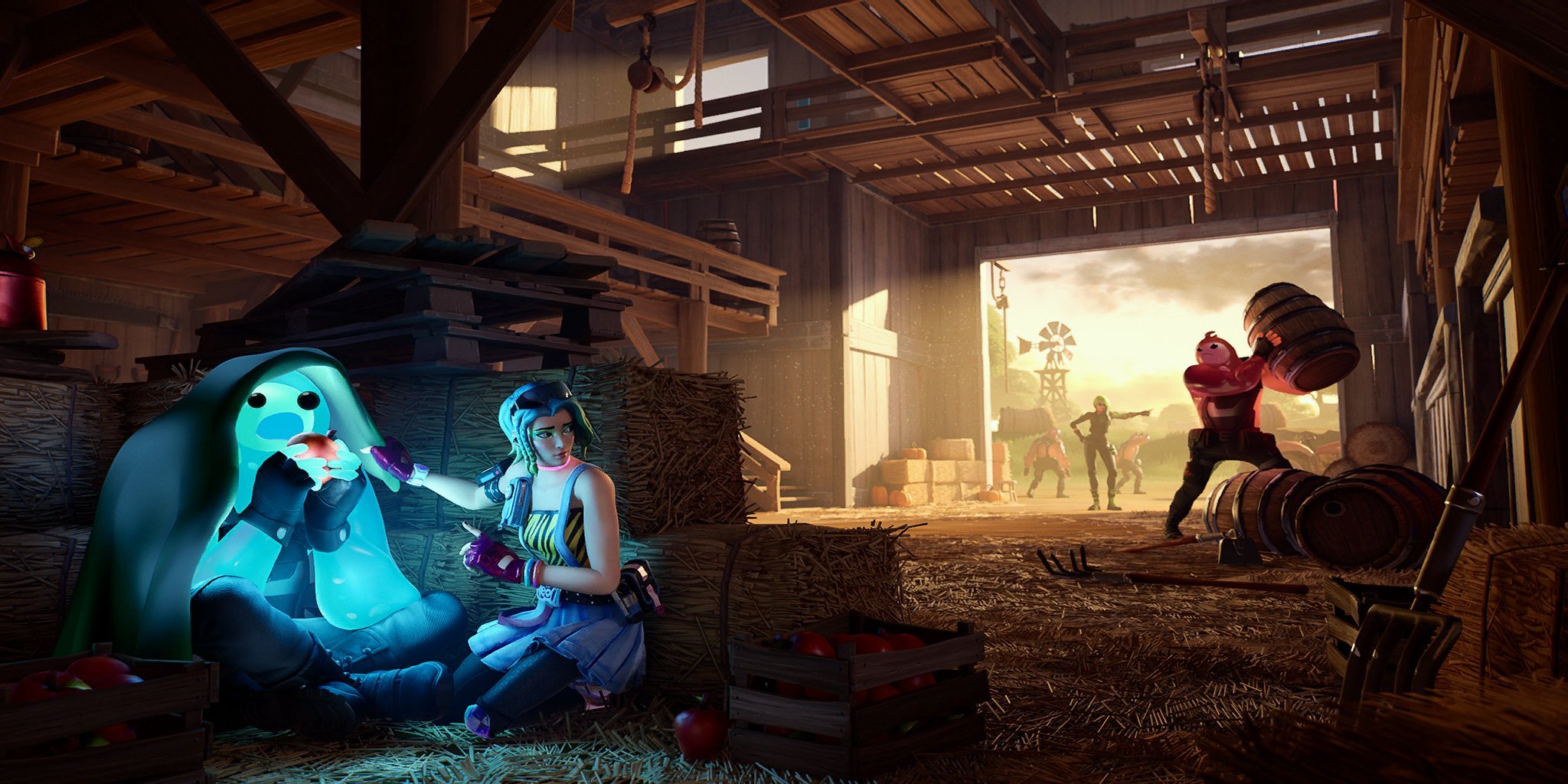 These challenges are pretty straightforward and require no real effort. Whilst landmarks are not marked on the in-game Fortnite map, it's pretty easy to visit landmarks just by playing normally and going from one location to another.
Searching chests and Pleasant Park or Lazy Lake is also easy, as is landing at different named locations, eliminating players at Frenzy Farm or Sweaty Sands, and consuming foraged items.