The locations of all the Fortnite season 4 week 5 XP coins locations including all the gold, purple, blue, and green coins on the map.
The Fortnite week 5 challenges just released at the normal time with seven brand new challenges for players to complete. Six of the challenges provide players with 25,000 XP each whilst the team challenge, which requires players to destroy a gorger, provides players with a massive 50,000 XP.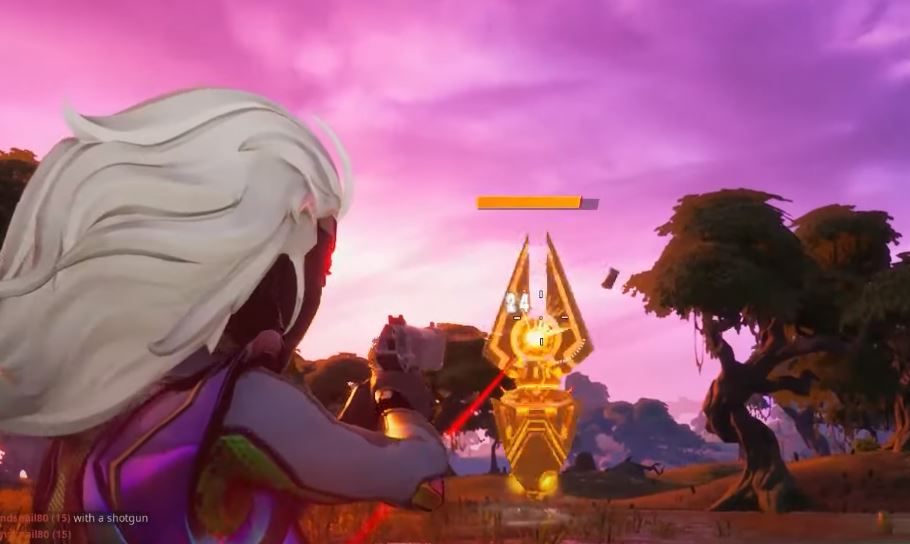 There's also a new Wolverine challenge which requires players to locate a Trask Transport Truck on the map. Not only that, but in yesterday's v14.20 Fortnite update, Epic Games added three brand new Fortnite secret challenges / quests / missions that provide players with another way to get more XP in season 4.
We've actually covered the new secret Fortnite challenges with guides. One requires players to disable gnome traps which will provide players with 25,000 XP for completing the challenge and 2,500 XP for each trap that's been disabled.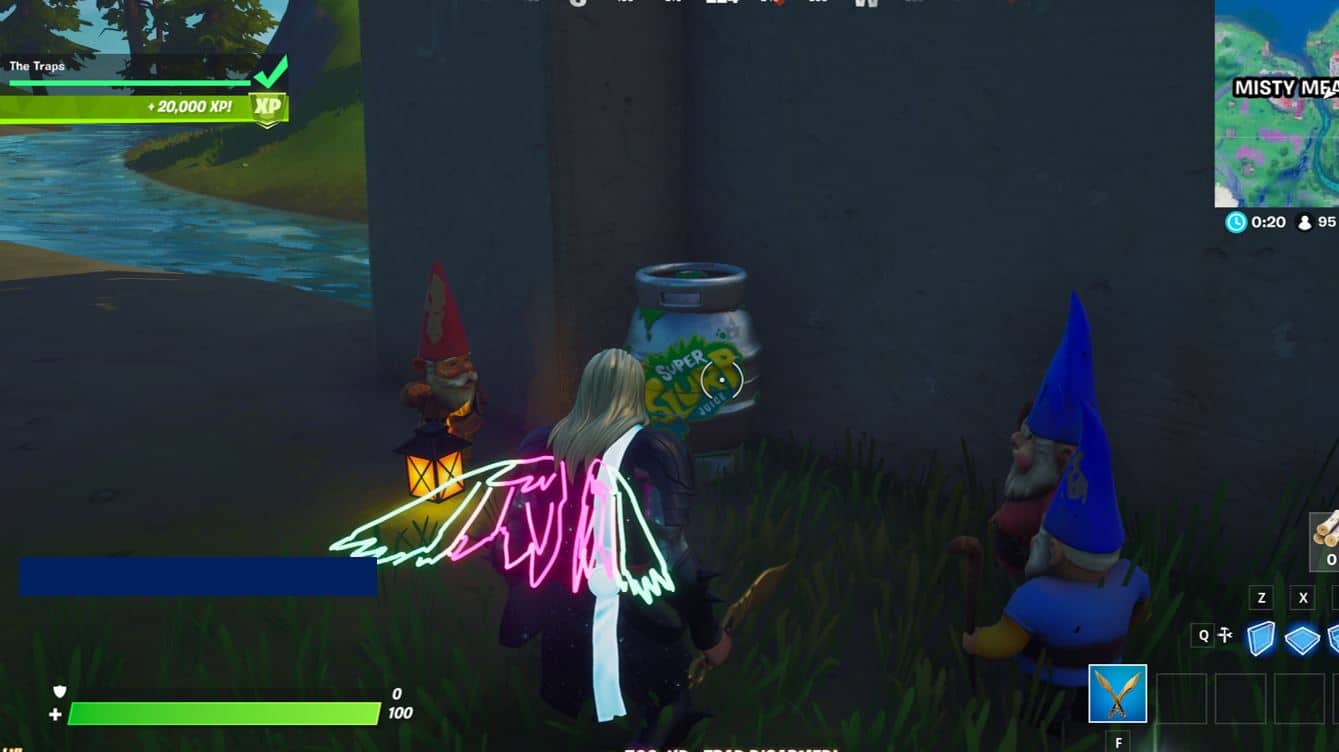 There's also the Aftermath and The Lair secret challenges/missions that will provide 20,000 XP each. Completing all three will provide you with 67,500 XP and won't take more than 5 or 10 minutes of your time.
We also have the XP coins and we have a brand new set of XP coins for Fortnite season 4 Week 5.
All Fortnite Week 5 XP Coins
The very first gold XP coin was added in week 3. There was another one last week and there's another one in week 5 too. For the Fortnite week 5 xp coins, there's two purple coins, 3 blue coins, 4 green xp coins, and one gold xp coin.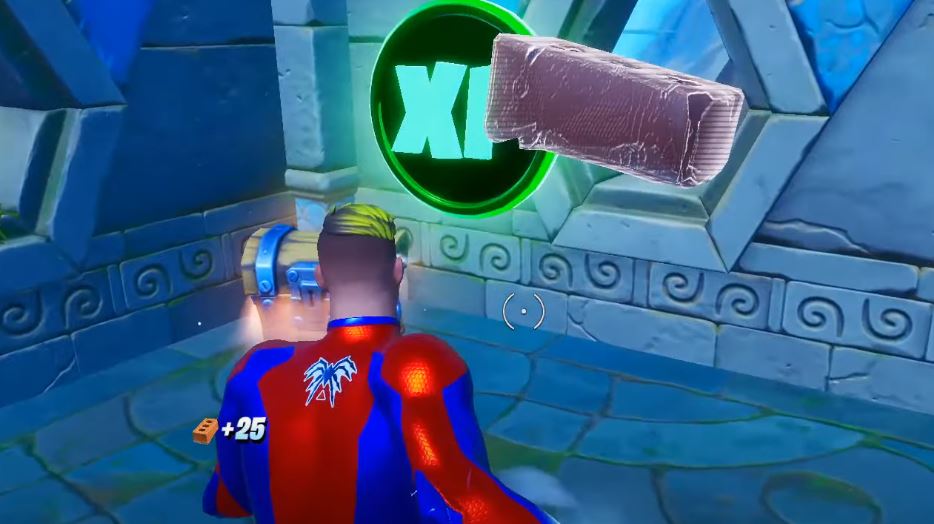 As usual, when touching the purple coins, they'll break off into smaller coins and you'll need to collect them all before they disappear. The best way to collect them all is boxing yourself in with the coin before touching it. That way, all the smaller coins will be in the box and you'll be able to quickly collect them all.
As usual with the blue coins, you'll need to break objects in order to see and collect them. For the week 5 xp coins, you'll need to destroy a suitcase, a box, and a gnome. The Gold XP coin for week 5 is located east of Coral Cove. It's in the Trask Transport truck as shown below: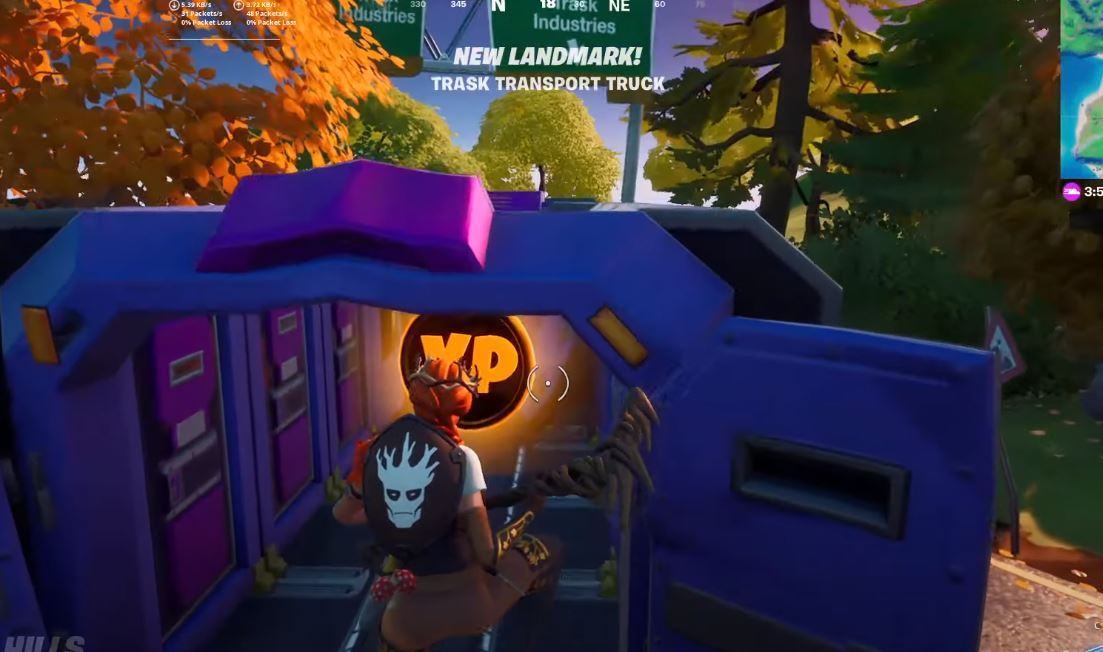 Here's a map with all the Fortnite week 5 xp coin locations thanks to TheBriteFuture: