The Fortnite chapter 2 season 7 teaser image 2 has been revealed. We could be getting a new alien shotgun Fortnite weapon in the new season.
We're just two days away from the launch of Fortnite chapter 2 season 7. Leaks suggest the gameplay in the new season will change drastically, but no other information from those that have inside information have been revealed.
What we do know is it'll be alien-themed. Since the v16.50 update, the final major update of the season, we've seen UFO related posters and signs scattered around the map. This week, players have been getting abducted by aliens which spawns them at a random location on the map with full health and shield.
Players have been posting the billboard advertisements Epic have been posting around the world. The first teaser image for Fortnite chapter 2 season 7 was revealed yesterday on Facebook, Twitter and Instagram. If you missed the first teaser, you can take a look at the image below.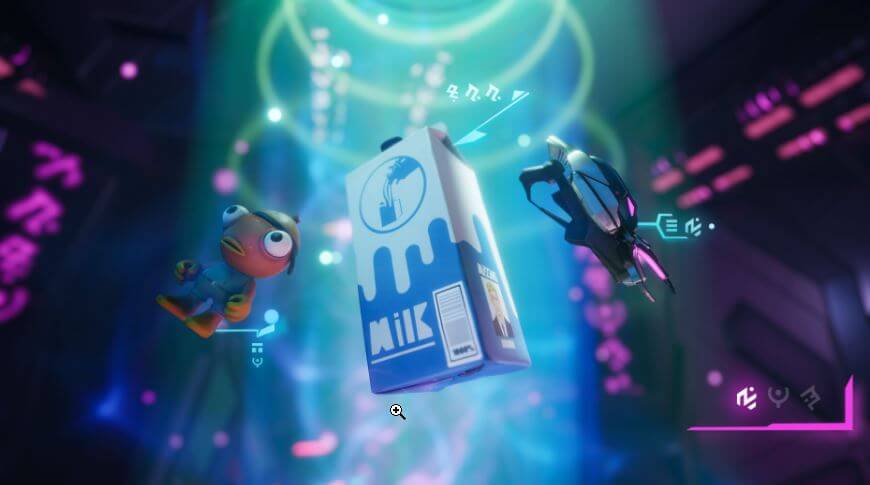 The caption posted on each social media platform was different. Each caption provided a hint at what these items in the teaser image are. For a breakdown on the first teaser image and their captions, check out our dedicated article here.
We always get more than one teaser image or video for a new season, but the symbols placed in the bottom right corner of the teaser suggests that there's a total of three teasers before the release of season 7.
Epic Games have now posted the second teaser image which you can take a look at below along with the different captions.
Fortnite season 7 teaser 2 – Guitar, Glasses, Alien Shotgun
Here's a look at the Fortnite chapter 2 season 7 teaser image 2: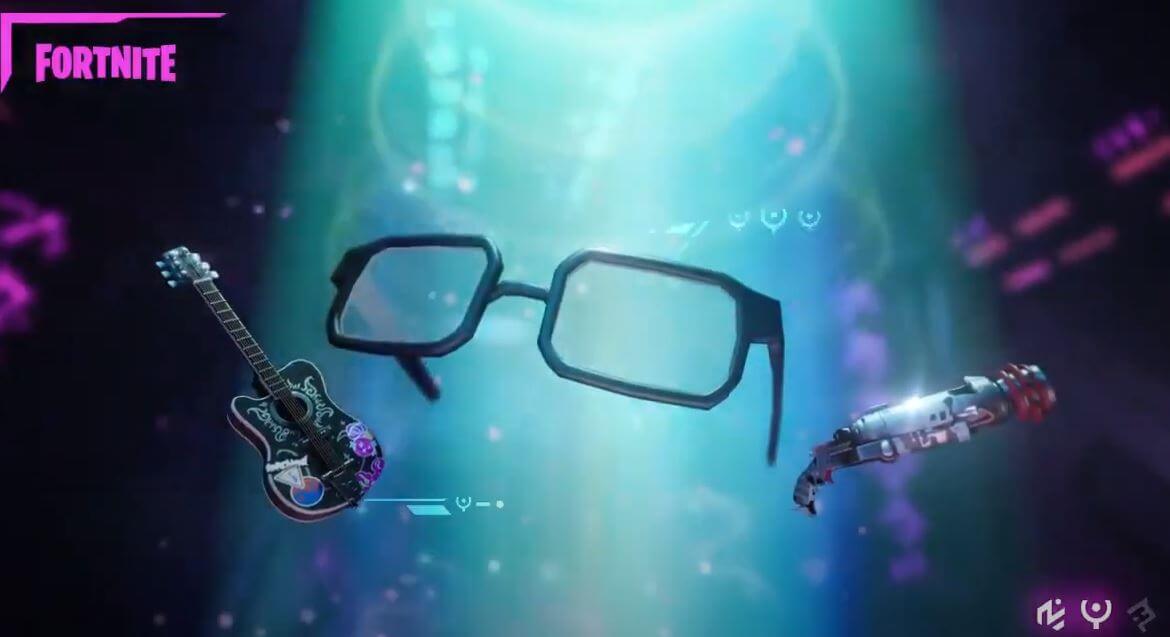 Here are the different captions from Twitter, Facebook, and Instagram.
Twitter: "When placed onto the face this strange plastic device seemed to make us appear as unrecognizable."
Instagram: "Results for device with hole in center: -Taste – Unsatisfactory -Possible weapon usage – subpar -Noise when metallic strings are struck – Pleasant".
Facebook: "Final designs of proximity deterrent device now rendering. Lab results show positive effect on target movement and trajectory. Test subjects to be acquired soon for further analysis."
Based on the above captions, it looks like the glasses could be an item that changes the appearance of a player. The other two weapons/items including the guitar seem a little more difficult, however, the item on the right could be some kind of alien Fortnite shotgun weapon. Let us know your theories on the items in the season 7 teaser 2 image in the comments section below.