The Battle Pass trailer for Fortnite Chapter 3 Season 1 has leaked online.
It's the day of the Fortnite chapter 2 season 8 finale event dubbed "The End". The live event will go live today at 4 PM ET but we'd suggest players login at least an hour before the event is scheduled to take place.
There weren't many issues with the last live event, so we should see more players than ever getting to log in and witness the end of the chapter 2 map first-hand. The playlist will go live thirty minutes before, so be sure to have all your challenges completed before then.
Remember, we will go straight into downtime until chapter 3 launches which means there will be no time to do challenges. We're not exactly sure when chapter 3 launches, it's likely to be on Tuesday, 7th December based on leaks, but we could also see it drop on Monday. That means there will be at least a full day of downtime.
Epic Games asked data-miners not to leak anything during the downtime, but it looks like they've done that themselves. The full Fortnite chapter 3 season 1 Battle Pass trailer has been leaked which not only shows off the brand new skins including Spider-Man, but they've also shown off the new weapons, mechanics and more. Here's everything you need to know.
Fortnite Chapter 3 Battle Pass Trailer Leaked
The full Fortnite chapter 3 season 1 Battle Pass trailed was leaked last night although not in English. However, we got a good look at each of the Battle Pass skins including Spider-man.
The Foundation will be a Battle Pass skin too along with some other average looking skins. It also looks like we have the same challenge system in Chapter 3 that we've seen in chapter 3 season 8.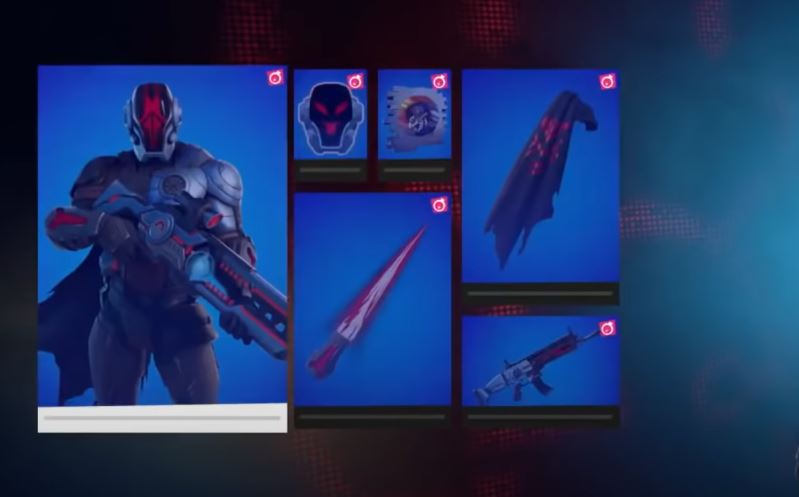 With Dwayne "The Rock" Johnson confirming he's The Foundation, we could see a skin style for The Rock. However, it seems more likely we'll see a separate skin sometime in the future. We'll showcase the Spider-man skin and the styles in a separate article.
Based on the effect of the trees when being cut down, it all but confirms Fortnite chapter 3 will be on the new unreal engine. Along with the new skins, we also get sneak peaks at some of the new mechanics.
Sliding Mechanic in Fortnite
During this season, data-miner Hypex leaked that sliding would be coming some time in Chapter 3. Epic then teased a sliding mechanic in a trailer, and now that the chapter 3 Battle Pass trailer has been leaked, we have confirmation the sliding mechanic is coming in season 1. Here's a look at the mechanic.
Sliding in Fortnite will allow players to use new tactics to outplay opponents as well as allowing you to get around the map quicker. Here's a look Fortnite sliding in action:
With a new chapter comes a new map. We've covered some of the new map locations in our dedicated article over here. According to a Twitter user that translated the trailer, we have a new camping feature.
Players can set up a camp anywhere on the map where you and your squad can heal and store items in between matches. It's quite the feature, it'll be interesting how exactly it plays out when we get to jump in next week.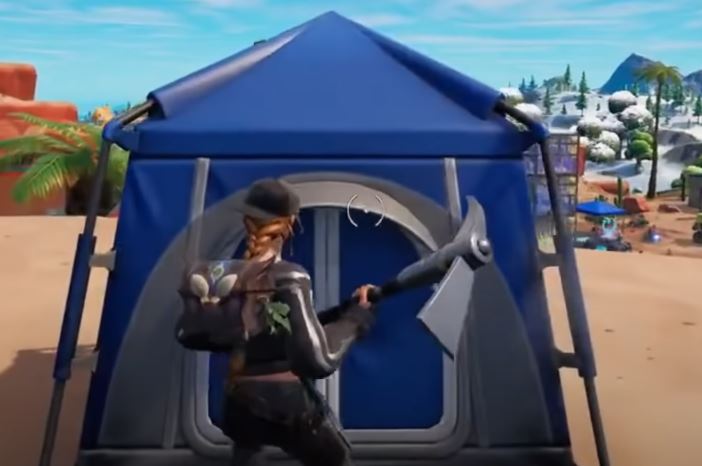 If you've made it this far, you'll probably want to watch the Fortnite chapter 3 Battle Pass trailer for yourself. Here it is in all of it's accidentally leaked glory!
See you in Chapter 3!