Here is how you can earn an additional 25,000 XP in Fortnite Battle Royale to help you to level up quickly.
Last season in Fortnite Battle Royale, Epic had released a few 'secret' quests/missions for players to complete to be awarded additional XP to help them to level up. These challenges were not listed on the Challenge Map and so there were many players that did not know of them.
The majority of these secret challenges last season were related to the Coral Buddies and some of these challenges were to help them to build their new homes and last two missions were to launch a rocket and to cause an atomic explosion. It appears as though the last mission did not work out as they wanted.
Fortnite Season 4 Free XP Secret Mission – Oh No!
As previously mentioned, these challenges do not show up on the Challenge Map but we will be covering all of the Secret Missions this season as and when they are available. The first secret mission is called Oh No! and this is a very easy challenge to complete.
Coral Buddies Map Location
If you didn't already know where the Coral Buddies were located, they are in the same place as last season, on the small island located in B1 of the map, north of Coral Castle as highlighted in the image below: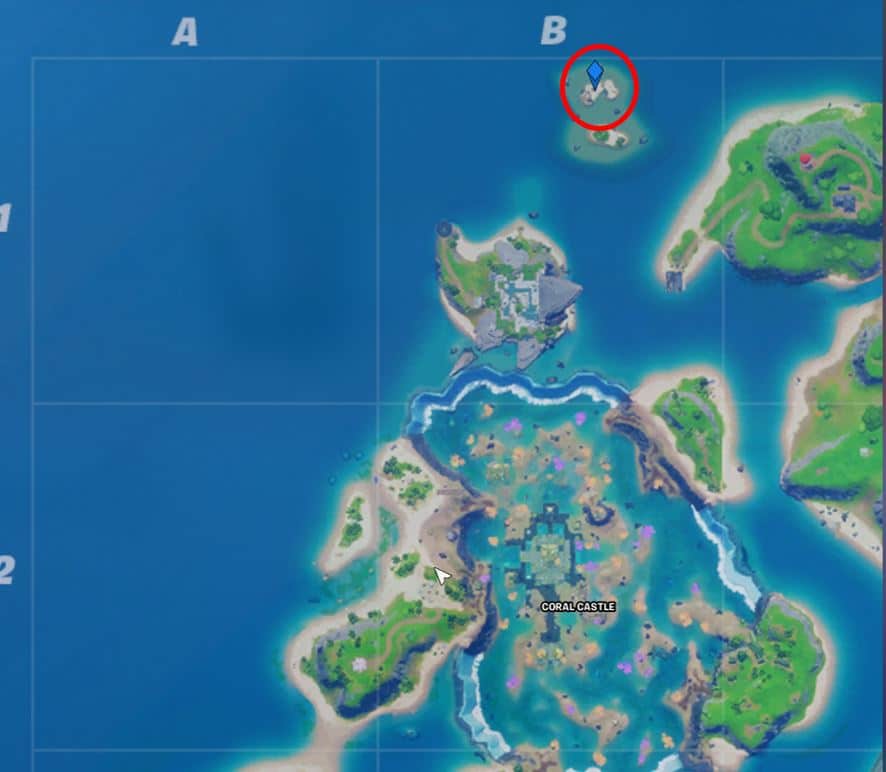 To be awarded an easy 25,000 XP, all you need to do is visit the Coral Buddies to see the damage that has been done to their structures, likely due to the 'Enter the Nuclear Age' Quest from last season. You should get a notification on your screen to show you have completed the Oh No! Challenge and the XP has been awarded to your account to help you to level up in this seasons Battle Pass.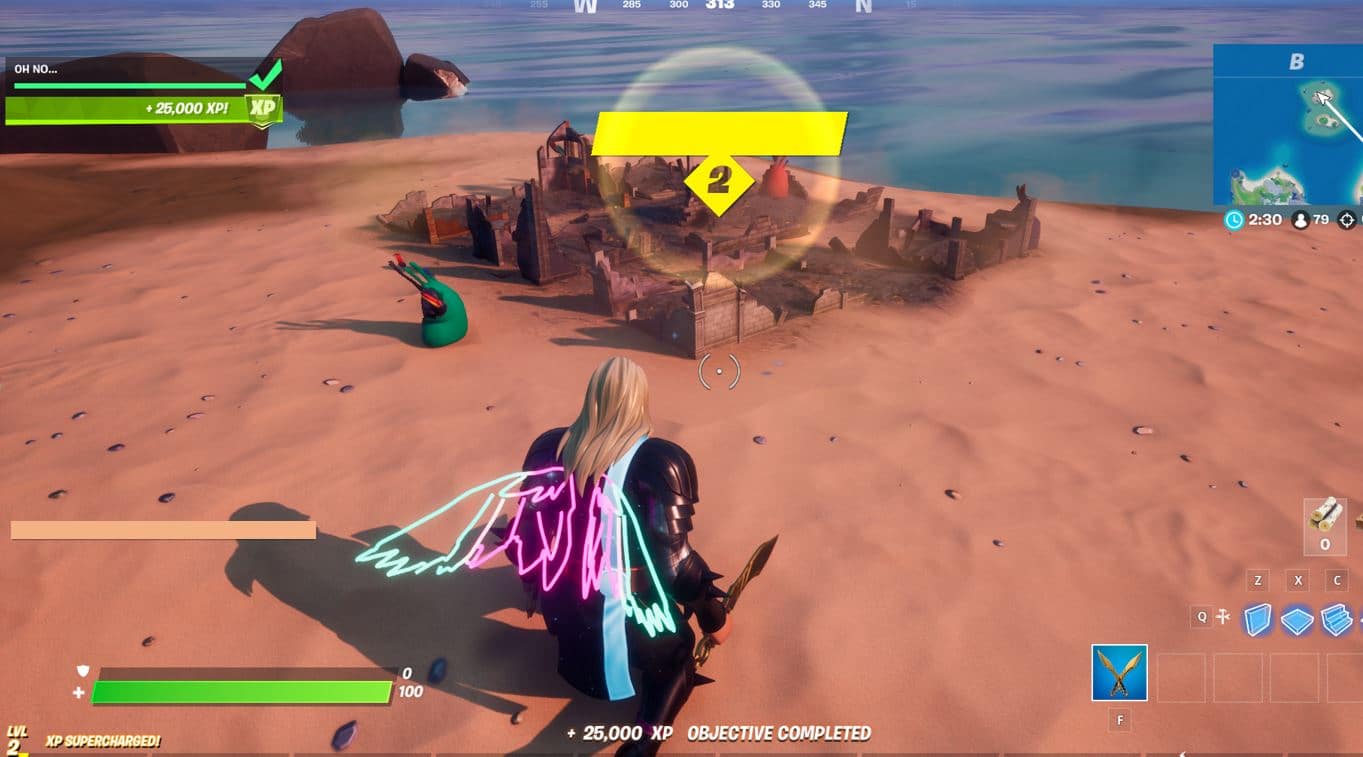 There will likely be more secret missions centered around the Coral Buddies, where we may even have to help them make a new home. We will of course be letting you know when/if these missions are released to help you get some free XP.
[quize]