The Fortnite Darkfire Bundle is now available to purchase worldwide.
Epic Games have released many cosmetics in the form of a Bundle which can be purchased by players in the store. These cosmetics are exclusive for players who purchase the bundle and they will not appear in the Item Shop.
The Fortnite Darkfire cosmetics had already been leaked by data-miners before release and has been available to pre-order at a couple of stores. It is now available worldwide and includes three Skins, three Back Blings, three Pickaxes, three Wraps and an Emote.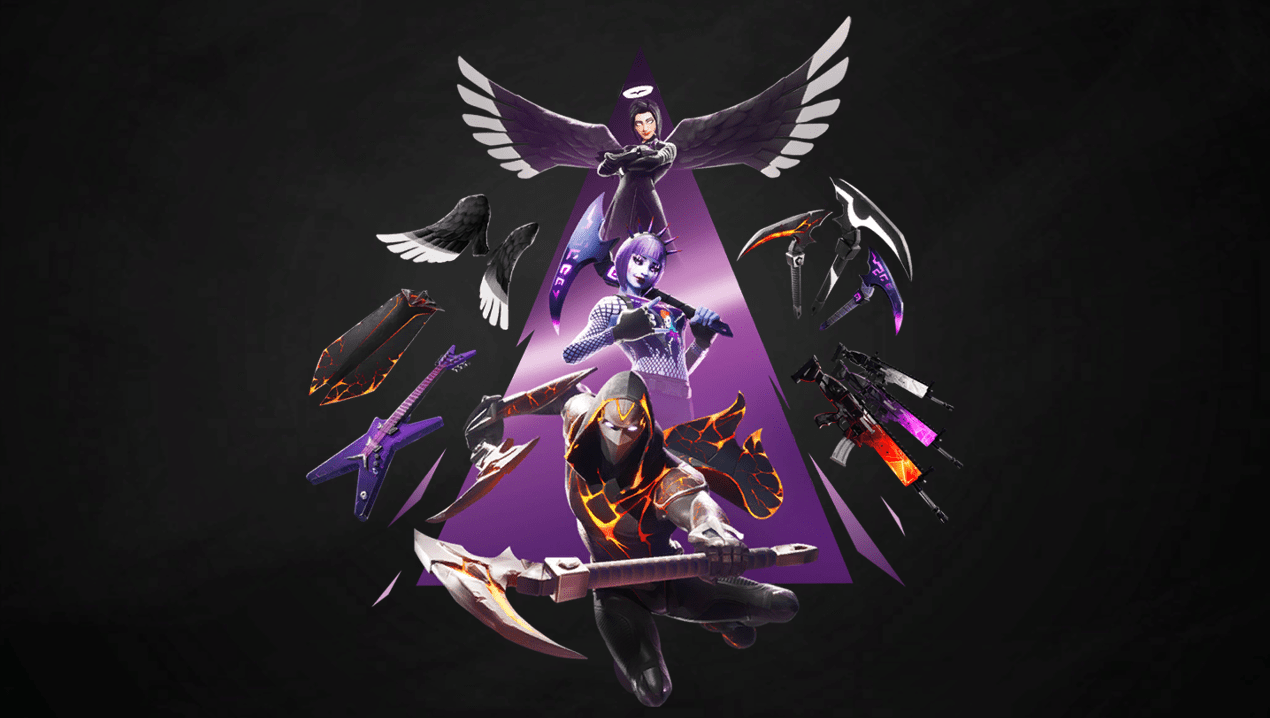 The names of the cosmetics in the bundle are:
Molten Omen Skin
Shadow Ark Skin
Dark Power Chord Skin
Molten Battle Shroud Back Bling
Shadow Ark Wings Back Bling
Dark Six String Back Bling
Molten Strikers Pickaxe
Shadow Strikers Pickaxe
Dark Strikers Pickaxe
Molten Angular Shift Wrap
Shadow Angular Shift Wrap
Dark Angular Shift Wrap
Unification Emote
To get a closer look at the cosmetics included in this bundle, please click here.
You can also see the trailer below for the Darkfire Bundle that has been posted on the PlayStation Europe YouTube channel:
Fortnite | Darkfire Bundle | PS4
These cosmetics will be exclusive for players who purchase this bundle which is available to purchase in physical stores as well as platform stores. The price of this bundle is £24.99 GBP/$29.99 USD.
This bundle contains 13 different cosmetics, which makes it the biggest Fortnite Bundle to be released to date. There has been no announcement as to when this bundle will no longer be available, but we will keep you updated with the latest news.
Are you purchasing the Darkfire Bundle? Let us know in the comments section below.