Here are the three Pickaxes, Wraps and an Emote that are included in the Fortnite Darkfire Bundle.
A new Fortnite bundle, called Darkfire, will be available in stores on 5th November worldwide and is currently available for pre-order. The listings show that the bundle includes the following cosmetics:
3 Legendary Outfits/Skins
3 Legendary Back Blings
3 Rare Dual-Wielding Pickaxes
3 Epic Wraps
and a new Emote
The Legendary Skins and Back Blings had already been leaked by data-miners and the names are:
Dark Power Chord Skin with Dark Six String Back Bling
Molten Omen Skin with Molten Battle Shroud Back Bling
Shadow Ark Skin with Shadow Ark Wings Back Bling
You can click here to see what the Darkfire Skins and Back Blings look like.
The Pickaxes, Wraps and Emote were not known before, but it looks like someone has managed to get a hold of the pack for the Darkfire Bundle, which shows the three Pickaxes that are included in the bundle as well as the three Wraps.
Fortnite Darkfire Bundle Pickaxes
Here is an image of what the Pickaxes look like, via @iFireMonkey:
The names for these Pickaxes have not been confirmed as yet, but they are all of Rare rarity.
Fortnite Darkfire Bundle Wraps
There are also three Wraps included in this bundle, which can be seen below:
Again, the names of the Wraps have not been verified as yet, but they will be of Epic rarity.
Fortnite Darkfire Bundle Emote
FireMonkey has also found the Emote that will likely be included with the Darkfire Bundle, which is called Unification and is of Rare rarity. The description of the Emote reads, "Balance the forces."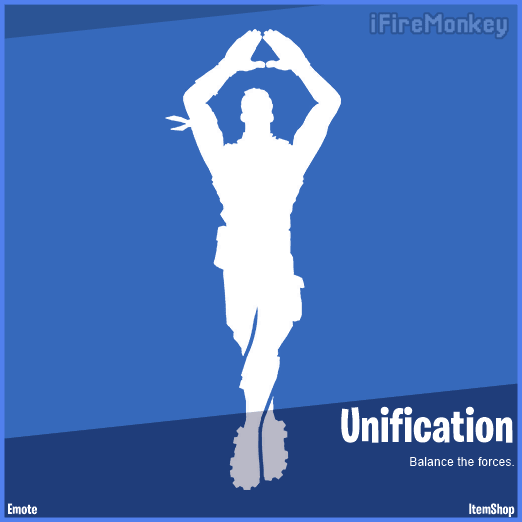 This Bundle will be available to purchase on 5th November in stores. Will you be buying it when it is released? Let us know in the comments section below.