Here's everything we know about the Fortnite Darkfire bundle including the name of the skins and back blings, the release date, price and more.
The Fortnite Darkfire bundle was officially announced in a press release on September 5th including the amount of cosmetics there'll be in the bundle. Further information was later released on the bundle including the skins and back blings that'll be available.
A listing for the Darkfire Bundle was released on Game.co.uk with the names of the Fortnite skins and back blings, however, they have since been removed. We did manage to get the named cosmetics, which can be see below:
Fortnite Darkfire Bundle Skins
Dark Power Chord
Molten Omen
Shadow Ark
Fortnite Darkfire Bundle Back Blings
Dark Six String
Molten Battle Shroud
Shadow Ark Wings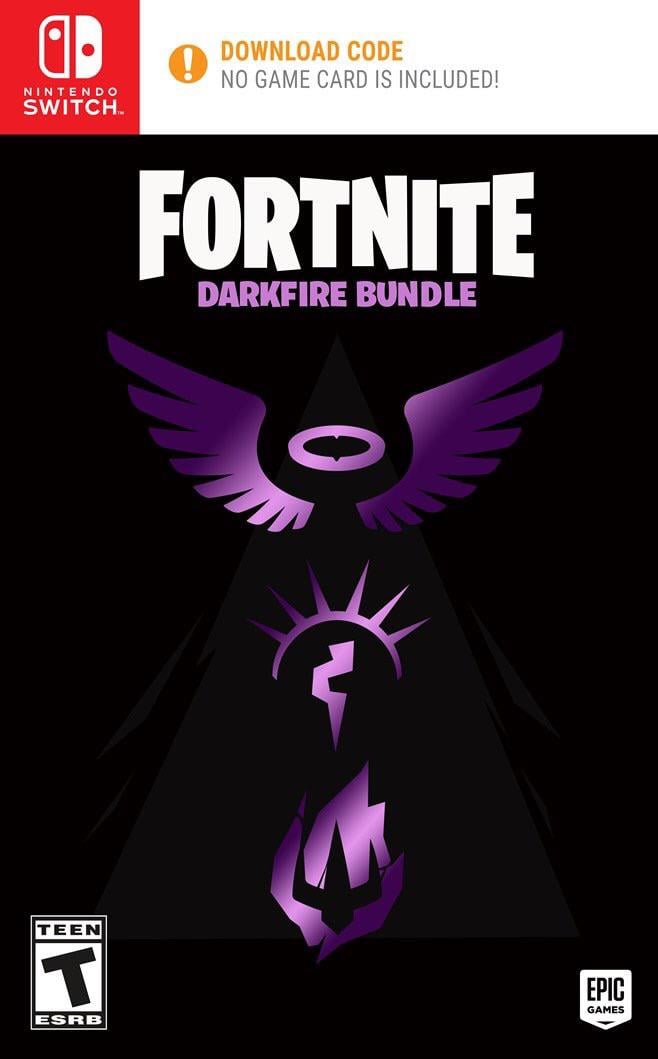 As you can see from the names of the cosmetics above, the Darkfire bundle will incorperate schemes from previous bundles. Epic have released a Shadows Rising and Lava Legends bundle in previous seasons, and there'll be a Shadow and Molten skin in this upcoming bundle too. Dataminers also leaked what appears to be a Dark Legends bundle and there's a Dark Power Chord skin in this bundle, which suggests the Dark Legends bundle will be released this season.
Other cosmetics that'll be in the Darkfire bundle include 3 rare dual-wielding pickaxes, 3 epic wraps and 1 emote.
What date will the Darkfire Bundle be released for purchase?
The release date for the Darkfire bundle has been confirmed to be November 5th, 2019. This will be during Season 11, so we can expect a different bundle to release this season.
How much will the Darkfire Bundle Cost (Price)?
The Darkfire bundle will be available for $29.99 (USD)/£24.99 (GB).