Here's everything you need to know regarding the leaked Derby Dynamo Fortnite challenge pack.
In the v13.40 update that went live last week, data-miners leaked a number of files including challenges, the season 3 event, and a number of cosmetics, some of which will be available in different packs.
On the day of the update, we leaked the upcoming Shadow pack which currently has no release date. There's a chance we could see that pack release next season as we've seen Epic Games add in packs a few weeks before a season ends, but never releases until the next season.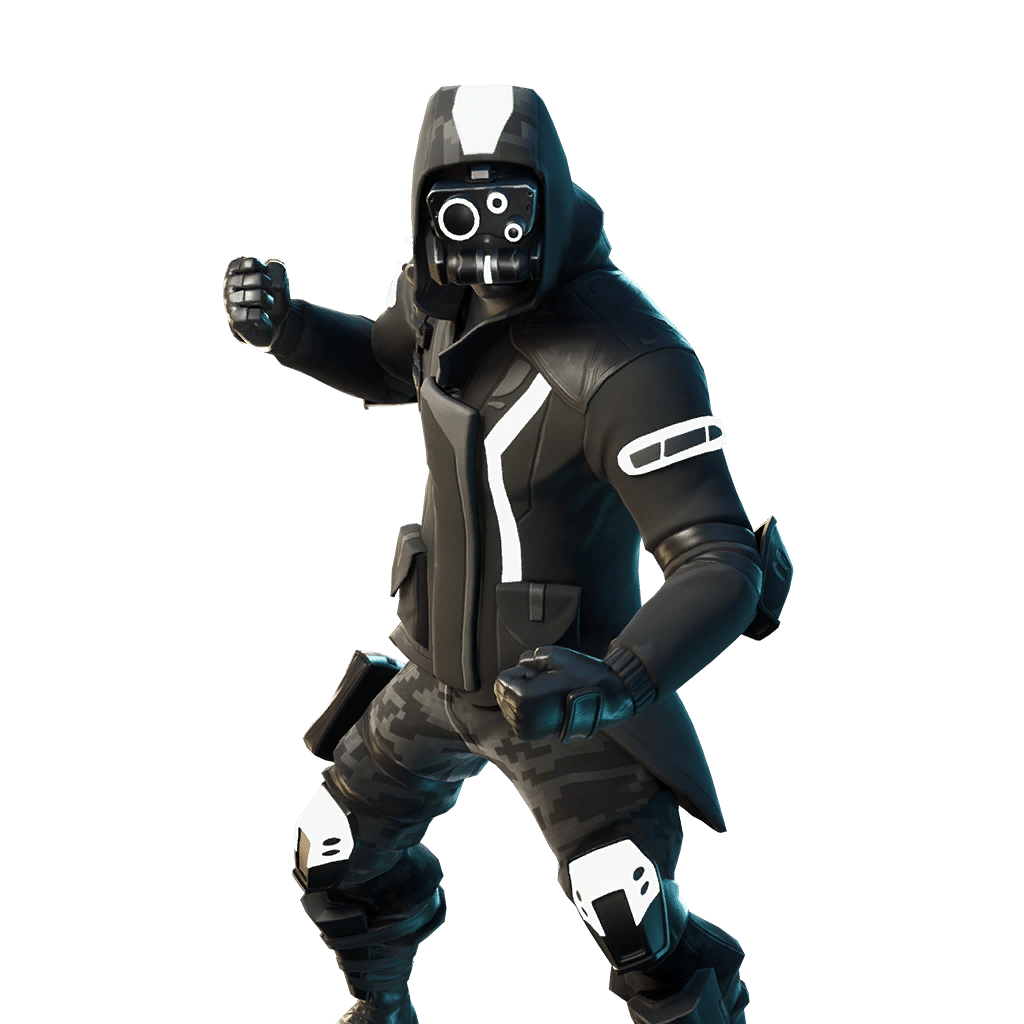 The shadow pack includes three skins and three back blings. The skins include Nite Gunner, Shadow Arcetype, and Mecha Team Shadow. You can see more information regarding that pack/bundle over here.
Due to the amount of content on update day, we missed a challenge pack that was leaked. Here's a look at the pack including what you'll get.
Derby Dynamo Fortnite Skin Challenge Pack
As provided by the name of the pack, Derby Dynamo will be a challenge pack. When the pack is available, players can purchase the challenge pack with real money and be able to earn V-Bucks by completing challenges.
The last challenge pack was for Bassassin. The skin in that pack was of rare rarity whereas the Derby Dynamo skin is of Epic rarity.
The Derby Dynamo pack will include the Derby Dymano Fortnite skin with a built-in-emote, the Quad Roller back bling, and some easy to complete challenges that'll provide players with the chance to grab at additional 1,500 V-Bucks for free.
It looks like there'll be a total of three different skin style for Derby Dynamo along with three different styles for the back bling. Here's a look at the pack: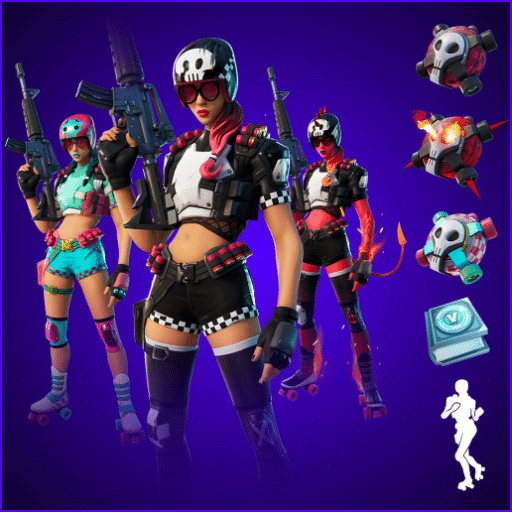 The challenges will more than likely be what we've seen in the pack from challenge packs. Players will be required to complete daily challenges and will receive V-Bucks based on how many daily challenges they complete.
There's no information in regards to when the pack will release or the price of the pack. However, previous challenge packs that have included a rare skin and 1,000 V-Bucks from the challenges have cost $9.99.
As this will provide players with an Epic skin and back bling with three different skin style along with 1,500 V-Bucks and a built-in-emote, expect this pack to cost $15 or $20. As always, as soon as this pack is available in the shop, we'll let you know.
Will you be purchasing the challenge pack? Let us know in the comments section below.