Here's how to complete the eat candy Fortnitemares challenge including where to find the candy locations in Fortnite.
The Fortnitemares 2020: Midas' Revenge Halloween Fortnite event is live with Halloween decorations, challenges and rewards, a Fortnitemares game mode and more. On day 1 of Fortnitemares, there's only 3 challenges for players to complete.
The three challenges require players to travel 100 meters on a witch broom, become a shadow 3 times, and eat 25 candy. It appears as though a number of players don't know where to find the candy locations in Fortnite, so we've created a quick guide on how to find and eat candy in Fortnite.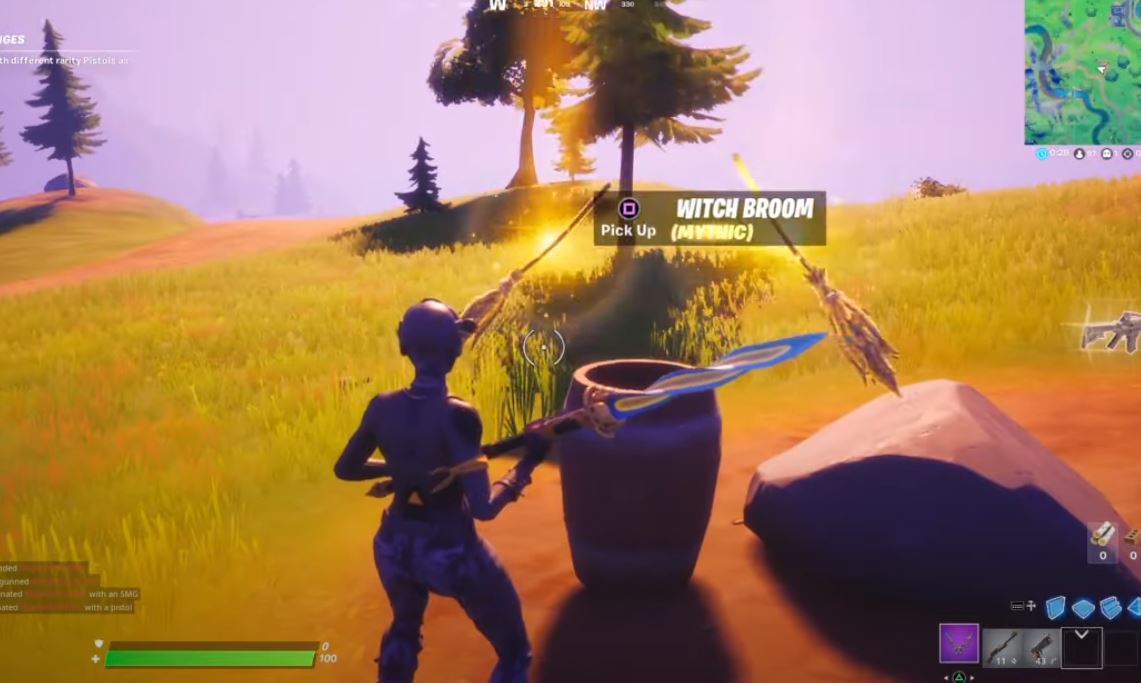 Where to find Candy in Fortnite (locations)
It's not too obvious where players can find candy to eat in Fortnite. We've jumped into a number of games and haven't come across any candy in normal chests. However, we noticed candy buckets all around the Fortnite map.
We haven't spent too much time finding these candy buckets, and I'd assume they'll be found in buildings and possibly located at the witch shacks where players can grab themselves a witch broom.
However, we did notice that houses tend to have candy buckets outside of them. We dropped at Salty Springs and found a number of candy buckets located outside of houses. In order to find and eat candy in Fortnite, you need to destroy these candy buckets by pickaxing them.
You should get 3 pieces of candy from each bucket, making the challenge a bit easier to complete. You need to eat 25 pieces of candy to complete the challenge, but remember, this is a squad challenge. Here's what candy buckets look like in Fortnite:
Some of the candy provide players with shield whilst others provide HP, thermal vision, speed similar to what is provided by peppers and more. It's pretty easy to eat 25 pieces of candy and complete this challenge. We also have a YouTube video on the eat candy Fortnitemares challenge: