Epic Games have announced the Fortnite Mega Drop discounts which includes cheaper V-Bucks.
In a surprise move, Epic Games have announced the Fortnite Mega Drop. The mega drop allows players to get up to 20% savings on both V-Bucks and real-money offers for purchases on PlayStation, Xbox, PC, Nintendo Switch, and MAC.
Epic Direct Mobile Payment
Players can also receive the discount on mobile but you'll need to use select payment methods. One of those methods in Epic direct payment on mobile. Fortnite players on iOS and Android can use this new payment method and save up to 20% as Epic will pass the savings from payment processing directly to you.
When you're paying on mobile, there'll be two options to pay. You'll see the discounted price for the Epic direct payment. If you purchase though the Apple or Google store, you'll be paying the regular price of $9.99. Epic Direct will provide players with a $2 saving on 1,000 V-Bucks.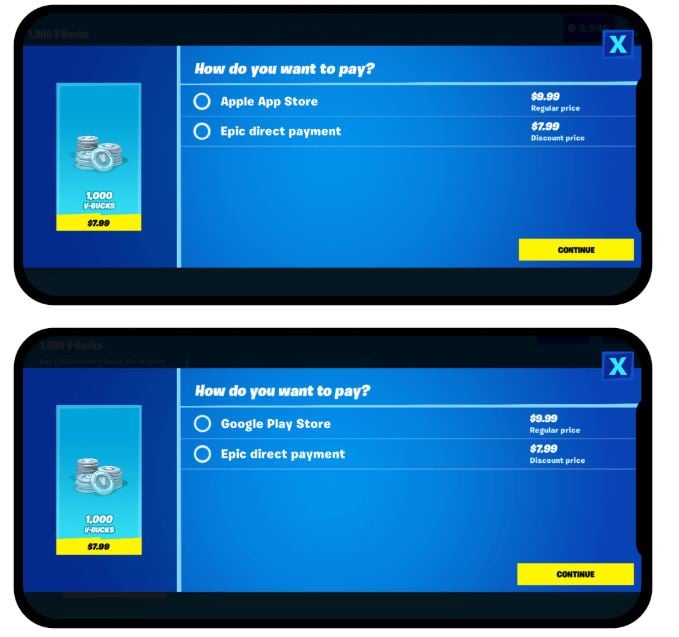 Fortnite V-Bucks, Packs, & bundles Discount
As mentioned previously, the V-Bucks discount is also available for other platforms, and unlike on mobile, you don't need to do anything in order to receive the discount.
Epic stated in the blog post announcing the Fortnite Mega Drop that these discount prices are available at anytime. That means it's not a limited sale, and these will now be the prices for V-Bucks moving forward. Epic also stated that they'll continue to look for additional ways to bring value to their player base.
They also mentioned that if Apple and Google decided to lower their payment fees in the future, they'll pass on the saving to players.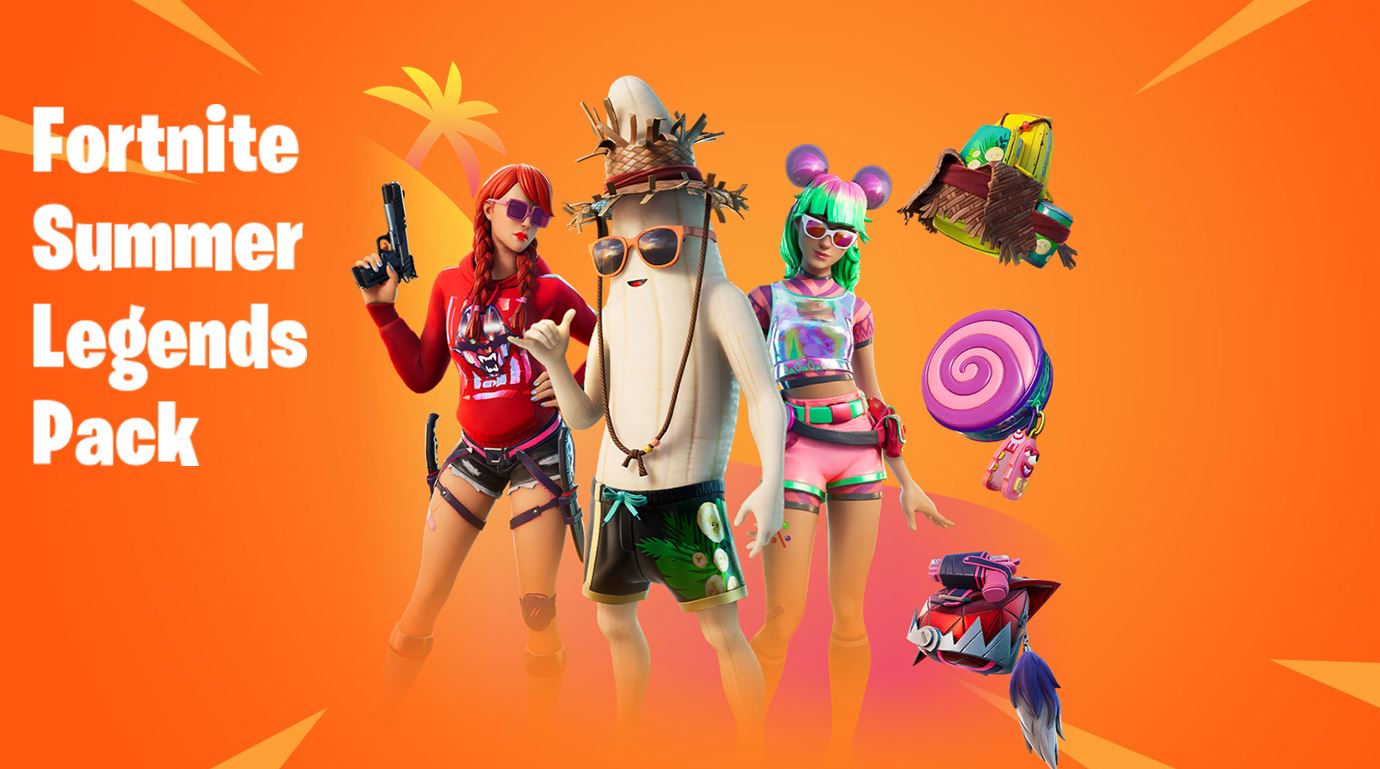 For players that purchased Fortnite V-Bucks or a real-money offer like the Summer Legends pack/bundle, they'll be granted a V-Bucks bonus in their account by August 17th. The V-Bucks bonus you'll get will be 20% of the total purchase amount during the time frame between July 14th, 2020 and August 13th, 2020.
To celebrate the Fortnite Mega Drop, Epic Games are gifting all active players the Shooting Starstaff pickaxe for free. Here's how you can get it.