Here's a Fortnite live countdown timer along with a list of event times in different time zones including MTN, CT, PST, GMT, and CET.
UPDATE: Fortnite chapter 2 finale "The End" event time and date HERE
It's the Fortnite Galactus event today and supposedly the final day of Fortnite season 4. The season was originally slated to end on November 30th according to the battle pass page on the Epic Games website. However, with the announcement of the season 4 live event taking place today, December 1st, the date was changed.
Fortnite season 4 will now end today with season 5 expected to launch tomorrow, Wednesday, December 2nd. Usually, a current seasons end date and the new seasons start date are on the same day, but according to leaks, we'll have downtime until tomorrow once the event concludes.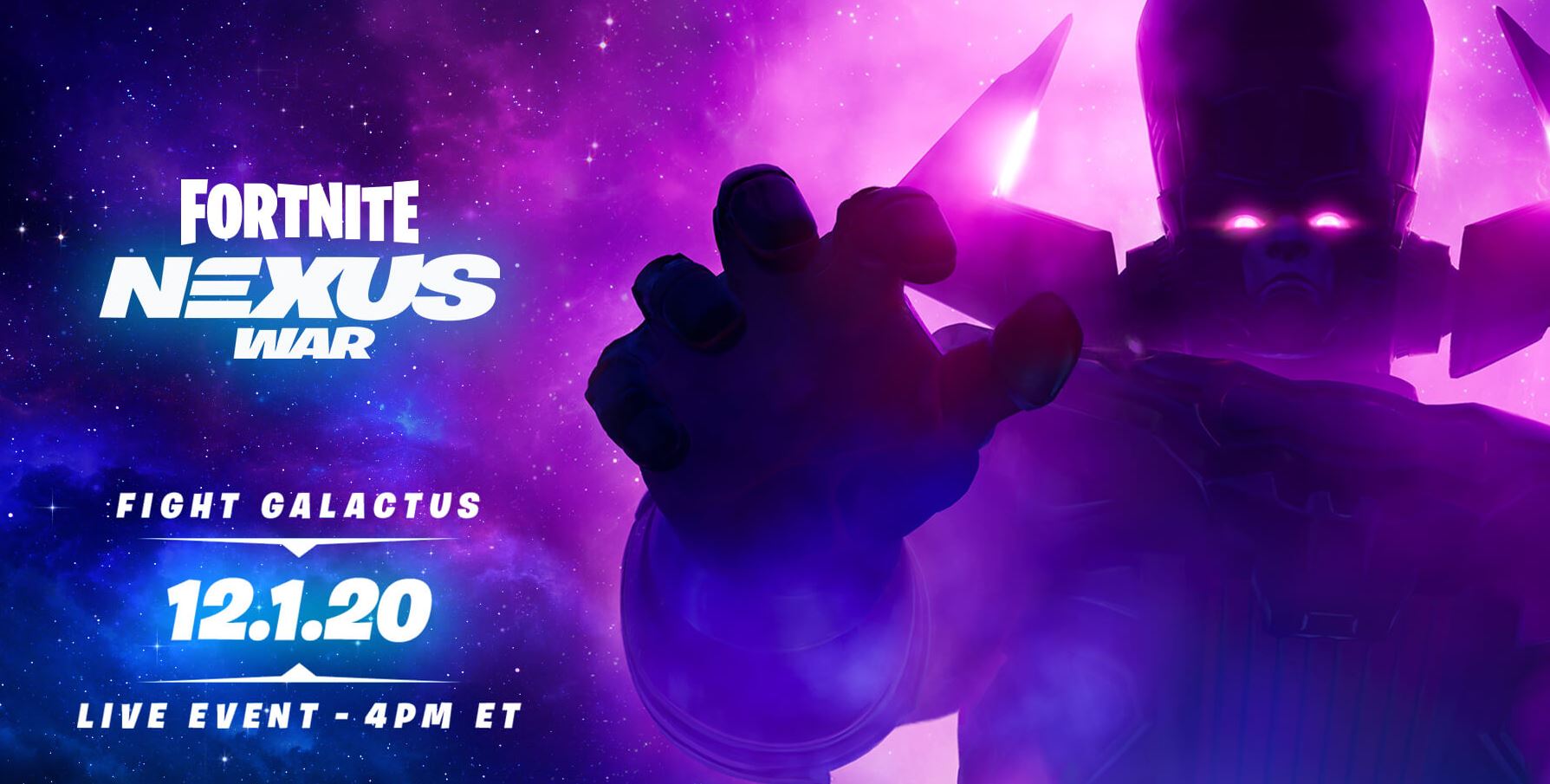 There's an in-game timer that displays how long is left until the live event begins, however, some players can't log in to Fortnite due to school, work, or other reasons. We have converted the event time provided by Epic Games to several different time zones as well as including a live Fortnite event countdown embedded in the article.
Fortnite Event 4 PM ET/EST to my time (MTN, CT, PST, GMT, CET)
For those wondering what time the Fortnite live event starts in their time zone, we've converted the 4 PM ET time to several different time zones including MTN, CT, PST, GMT, and CET.
2 PM MTN (Mountain Time)
3 PM CT (Central Time)
1 PM PST (Pacific Time)
9 PM GMT (Greenwich Mean Time)
10 PM CET (Central European Time)
Fortnite Countdown Live Event Timer
For those that live in countries that don't fall under the above time zones, or for those still not certain what time the event starts for them, we've included a live countdown timer below that'll detect what time zone you're in and display the ET time of the event as well as the time of the event in your timezone along with how long is left before it begins. (You may need to turn your phone horizontally to view the time left before the event begins)Time converter at worldtimebuddy.com
Remember, you will need to log in to Fortnite an hour or more before the live event begins if you want to have any chance viewing it. The playlist for the Galactus event will go live 30 minutes before the event is scheduled to take place.