Here's the Fortnite Fishing Frenzy Leaderboards as of November 24th.
Epic Games announced the Fortnite Fishing Frenzy tournament/contest on Thursday, 21st November. The tournament then went live the day after on Friday, 22nd November at 8am ET.
The Fortnite Fishing Frenzy tournament will be ending today, November 24th at 8pm ET which means players don't have much longer in order to catch as many fish as they can before the tournament ends.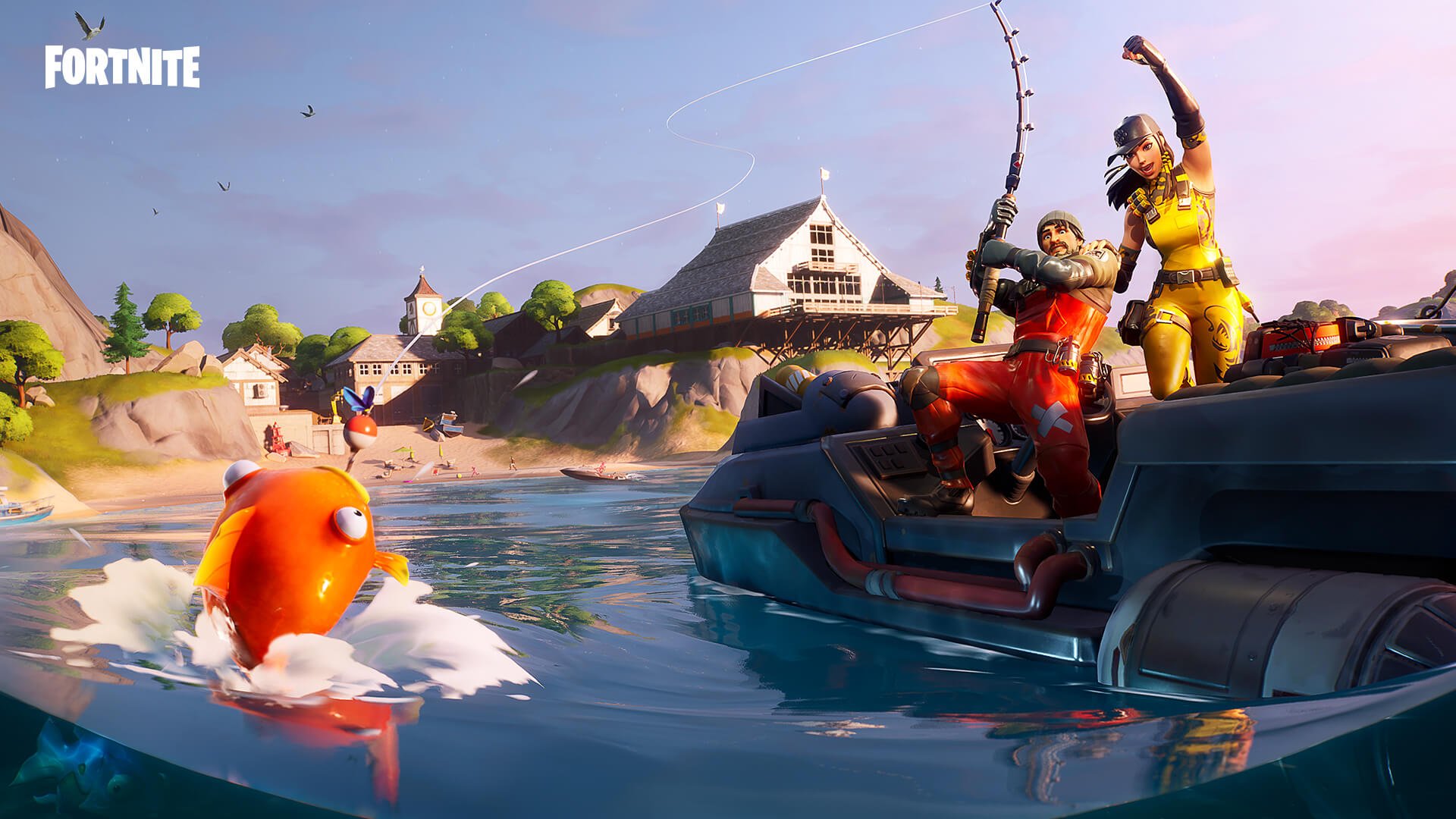 The rewards for catching the most fish in a single match along with the most Small Fry, Flopper, and Slurpfish caught in a match is an engraved Llama trophy. Players lucky enough to catch a Mythic Goldfish will receive the Bottom Feeder Pickaxe, whilst everyone that picks up a fishing rod and fishes will receive the Play to Win spray. Remember, you'll need to enable Fortnite 2FA in order to be eligible for the rewards.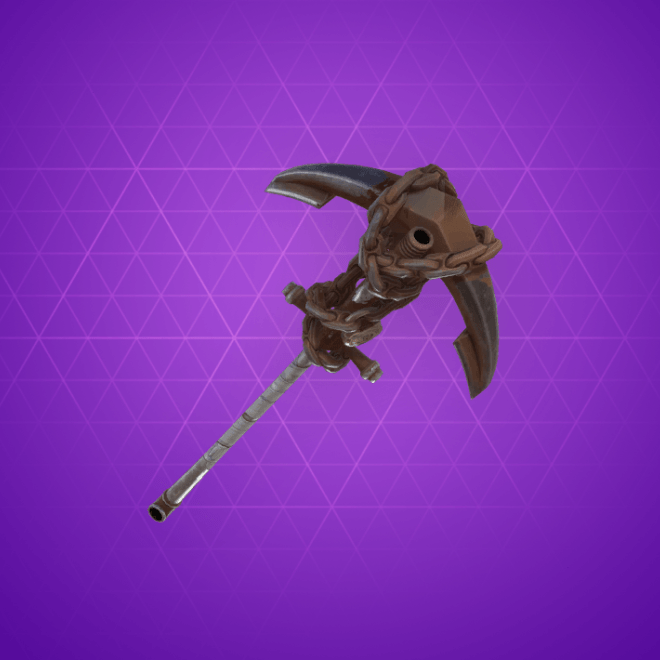 The Fortnite Fishing Frenzy leaderboards update once a day at 5pm UTC. The current leaderboards are for Friday and Saturday, but they'll update tomorrow at 5pm UTC to show the final leaderboard to declare the winners.
Fortnite Fishing Frenzy Leaderboards
Here's the leaderboard for every server region so far. We'll update them tomorrow when Epic update them.
North America Leaderboards
Most Small Fry Caught
| | |
| --- | --- |
| Player Name | Small Fry Caught |
| climetree01 | 7660 |
| Montuuu_ | 7160 |
| CatheadJackson | 5641 |
| BarrelCone34975 | 4287 |
| Use Code Luwucas | 3850 |
| TTV ParzivalJax | 3705 |
| T e k n i q u e | 3644 |
| TWKNick | 3390 |
| TTV R1xbox | 3332 |
| XXiPunk | 2654 |
Most Flopper Caught
| | |
| --- | --- |
| Player Name | Flopper Caught |
| WeirdBud | 5454 |
| NorCal Redvines | 3959 |
| EhhShmima123 | 3283 |
| Trebur | 3111 |
| Misssweets8 | 2872 |
| ItIsNachoDay | 2709 |
| NFxChozen1 | 2703 |
| demonsuffer666 | 2573 |
| Fragnn | 2524 |
| TwistedIndy | 2457 |
Most Slurpfish Caught
| | |
| --- | --- |
| Player Name | Slurpfish Caught |
| Trebur | 2137 |
| NorCal Redvines | 1840 |
| ItIsNachoDay | 1825 |
| EhhShmima123 | 1481 |
| WeirdBud | 1425 |
| Misssweets8 | 1299 |
| demonsuffer666 | 1250 |
| NFxChozen1 | 1187 |
| Ephsilon91 | 1114 |
| Fragnn | 1075 |
Most Fish Caught in a Single Match
| | |
| --- | --- |
| Player Name | Fish Caught in Single Match |
| Τusick | 114 |
| HotКoko | 113 |
| GloriousSilve | 102 |
| VinierFive06 | 100 |
| laughingmilk8 | 98 |
| SharkFionn | 98 |
| lennonbomb | 95 |
| Jmanswag280 | 94 |
| JakeStar69 | 94 |
| A Boring Nerd | 94 |
Mythic Goldfish Caught
| | |
| --- | --- |
| Player Name | Mythic Goldfish Caught |
| Mcliam1 | 1 |
| tytyrocksbro7294 | 1 |
| JoeysBAWLS | 1 |
| Foroushani bros | 1 |
| BarrelSheet_1304 | 1 |
| BlackgoldBuckey | 1 |
| alejandro.tuto | 1 |
| karlee_sheen | 1 |
| chamaco_cacheton | 1 |
Europe Leaderboards
Most Small Fry Caught
| | |
| --- | --- |
| Player Name | Small Fry Caught |
| LOST_Rynash | 7956 |
| Manu_tr8n | 4472 |
| Loacu | 4322 |
| Zuulu. | 3944 |
| RNG COQTO | 3919 |
| Kipland01 | 3542 |
| Shay Lani | 2999 |
| NICKY_-P | 2917 |
| mathmath2003 | 2756 |
| Hyper1ons | 2639 |
Most Flopper Caught
| | |
| --- | --- |
| Player Name | Flopper Caught |
| RD7926 | 4282 |
| Payetasoeur | 4241 |
| AJ Seekz TTV | 3991 |
| joestevenchapman | 3086 |
| I Venari I | 2635 |
| Litolay | 2333 |
| troubidoux28 | 2250 |
| Goek130 | 2244 |
| YT AndrewTrofim | 2158 |
| Michto93azr | 2041 |
Most Slurpfish Caught
| | |
| --- | --- |
| Player Name | Slurpfish Caught |
| RD7926 | 2270 |
| Litolay | 1424 |
| I Venari I | 1382 |
| troubidoux28 | 1237 |
| Michto93azr | 1135 |
| Hyper1ons | 1117 |
| iam-chiara | 1112 |
| x-Selios-x | 1092 |
| Goek130 | 1061 |
| Payetasoeur | 1059 |
Most Fish Caught in a Single Match
| | |
| --- | --- |
| Player Name | Fish Caught in Single Match |
| PatchTheAlpha | 112 |
| DeathKroN0S | 110 |
| Knax_wolf11 | 110 |
| MONKEY SYou | 106 |
| Skylø | 103 |
| zCallMeFlxme YT | 103 |
| DonutAufgebracht | 100 |
| Lazy Cow | 99 |
| Beeeena | 98 |
| JeHebtMeGemist | 98 |
Mythic Goldfish Caught
| | |
| --- | --- |
| Player Name | Mythic Goldfish Caught |
| tambzy | 1 |
| WinklerHD_yt | 1 |
| Dr.Flаme | 1 |
| тзми F3NIXLZ | 1 |
| kekette123451234 | 1 |
| dark_man1879 | 1 |
| jojelukaszpl_yt | 1 |
| Definitely_Ghost | 1 |
| erox_ilyas | 1 |
| ℓєչσ | 1 |
| Ce_Luna | 1 |
| jagamer8 | 1 |
| ZORRODELDESIERTO | 1 |
| Real 2B | 1 |
You can view the leaderboards by clicking the server regions below: