Here are where all of the Food Trucks are located on the Fortnite map to help you complete the Remedy Vs. Toxin Mission Challenges.
The Overtime challenges have been changes from previous seasons as there used to be one set of challenges where players could unlock different styles for three of the Skins from the Seasons Battle Pass. This season, there will be a separate set of challenges for each Skin and the first to be released is the Remedy Vs. Toxin Mission.
One of the challenges you need to complete for this Mission is to visit different Food Trucks and in order to complete this challenge, you will need to find three of these. Once you have completed nine of the Remedy Vs. Toxin Challenges, you will unlock a new Skin Style, which can be seen here.
Fortnite Food Trucks Locations
Here are all of the locations of the Food Trucks marked on the map: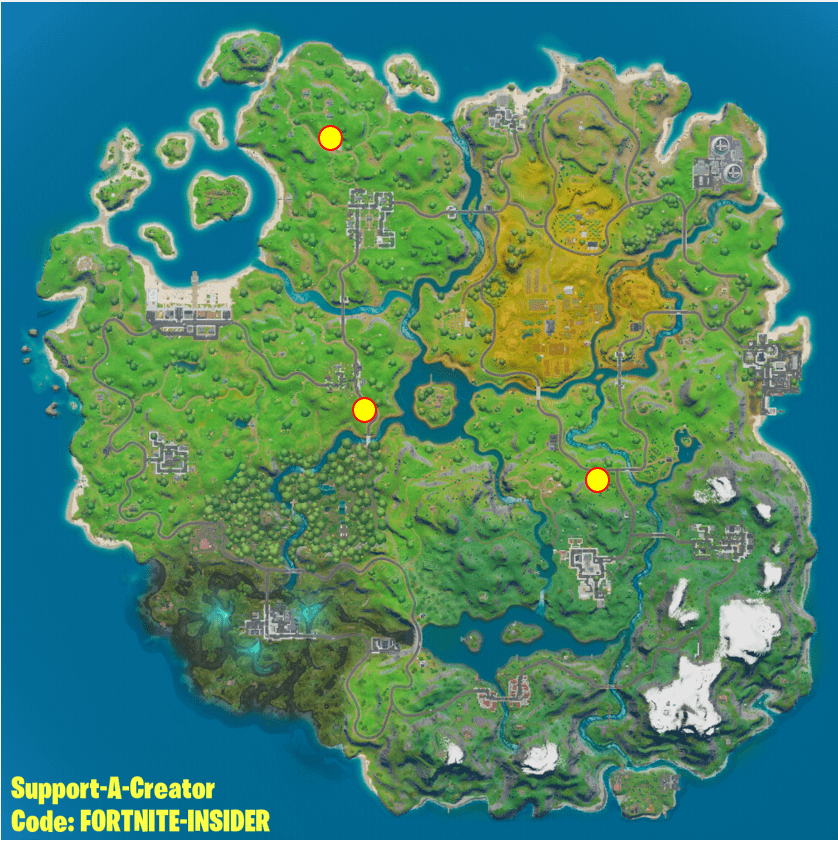 You will need to visit all three of the food truck locations in order to complete the challenge. You do not need to visit all of them in a single match, so it should be easy to complete. Here is what one of the Food Trucks look like in-game: