Here's what Foraged items are and where you can find them on the chapter 2 map in order to complete the consume 10 foraged items week 6 challenge.
The Fortnite Chapter 2 Week 6 mission called hide and seek was unlocked and available to complete over an hour ago. As usual, there are a total of eleven challenges to complete this week.
Most of the challenges are straightforward and don't require a guide on how to complete them apart from the hidden letter I. However, as Fortnite Chapter 2 introduced a brand new map, players might not know the best locations of where to find and consume foraged items. We've created a quick guide below on the foraged item locations in Fortnite.
Fortnite locations to consume Foraged Items
In order to complete this hide and seek week 6 challenge, you'll need to consume a total of ten foraged items. Foraged items are items you can consume on the map including apples, mushrooms and coconuts.
If you want to complete this challenge as quickly as possible, the best location to drop in order to consume foraged items is north east of Frenzy Farm. There's an area which contains a bunch of apples on the floor. You'll need to lower your health in order to consume them and complete the challenge. Here's the location on the map: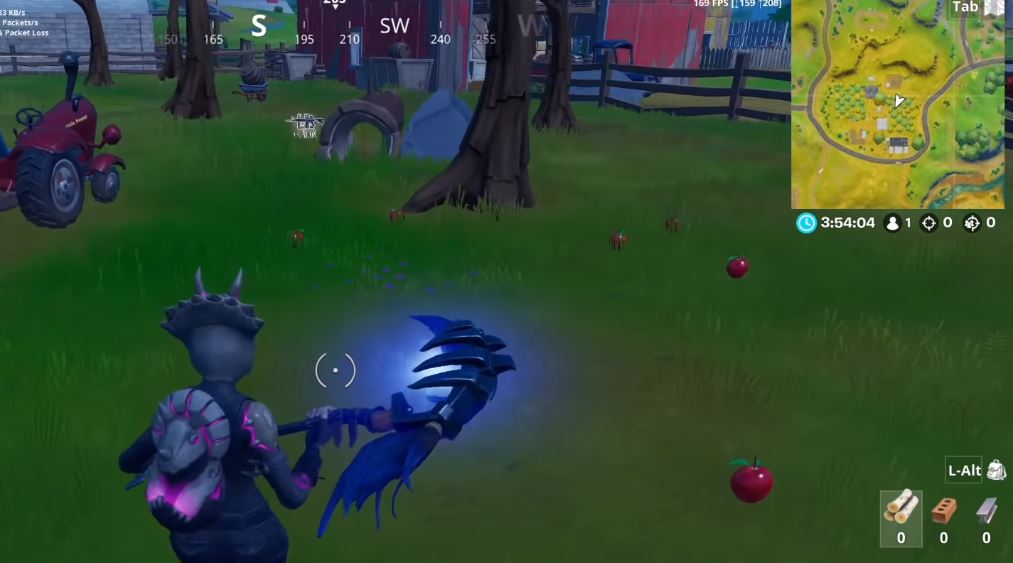 There's also a spot north west of Frenzy Farm where you'll find six of seven mushroom foraged items right next to each other as seen below (map location can be seen in the mini map).
You can also head south of Misty Meadows for another spot to consume foraged items. You'll find a bunch of mushrooms right next to each other:
You can also break palm trees near Sweaty Sands that will drop coconuts that'll also count towards the challenge.
There's several other locations for mushrooms, but these are the best and least contested areas from what we've seen.