Today's new Fortbyte challenge is Fortbyte 21 found inside a metal llama building. Here's the location where players can collect it.
We're finally onto the penultimate Fortbyte challenge. Epic have been releasing at least one new Fortbyte each day and players have until August 1st to collect at least 90 if they want to unlock the season 9 mystery skin, Singularity. Yesterday's Fortbye challenge was Fortbyte 29 found underneath the tree in crackshot's cabin.
With tomorrow being the final day a new Fortbyte challenge is released and with all of the weekly challenges already released, it's almost certain Epic will add overtime challenges, especially with season 9 running for 12 weeks instead of the usual 10.
Today's Fortbyte challenge and location guide can be found below.
Fortbyte 21 Found inside a metal llama building
Fortbyte 21 Found inside a metal llama building Location
Players will need to find the location of a metal llama building in order to find Fortbyte 21. The metal llama has been on the map for some time now and players have been required to visit the building for a challenge in season 8.
You'll find the metal llama north west of Junk Junction and is unmissable. However, if you're new to the game, we have the exact location of the metal llama below thanks to Twitter user Guille_GAG.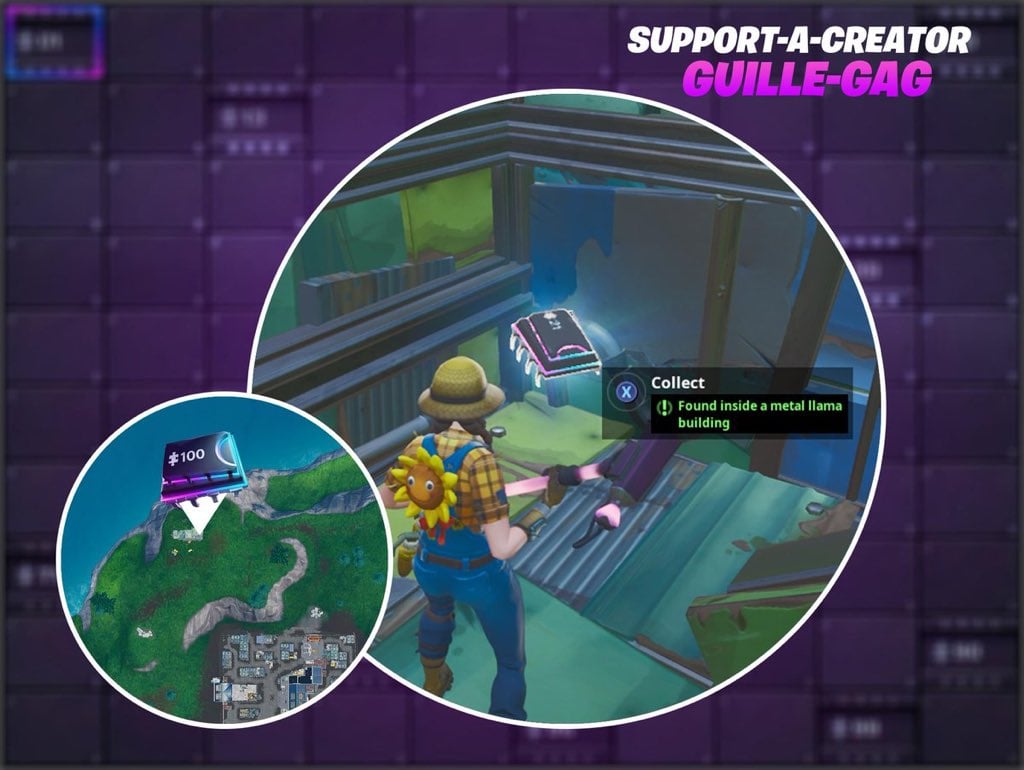 If you land on top of the metal llama's head, you'll find the Fortbyte three floors down, on the same level as the metal stairs.