Here's how and where you can find the heart-shaped island in order to complete the Plant a seed on a heart-shaped island as groot Fortnite awakening challenge.
The Fortnite chapter 2 season 4 battle pass is probably one of the best ones we've had since Fortnite began. The battle pass is full of Marvel-themed cosmetics, and Epic are making you work harder in order to unlock some of them.
Epic Games have introduced the awakening challenges. These challenges need to be completed in order to unlock certain cosmetics from the battle pass. A number of Thor's cosmetics are locked through these awakening challenges, and Groot's are too.
We've covered how players can unlock the Sapling Groot (baby Groot) back bling, and in this article we'll be going over how to complete one of the other two Groot Awakening challenges which will bring us one step closer to unlocking the Fortnite Rocket pet through the built-in emote called "Battle Brothers".
The first step to unlocking Rocket in Fortnite is by completing the plant a seed on a heart-shaped island as groot awakening challenge.
Plant a seed on a heart-shaped island as Groot
Heart-Shaped Island Fortnite Location
You probably don't know where the heart-shaped island is on the Fortnite map. Fear not, we've marked the location of where you can find this island. You'll find it on the west side of the island. It's not on the main island, but on a much smaller island shaped as… a heart.
Here's the location of where you can plant the seed:
Once you're at the island, there's a specific place where you need to plant the seed. You'll notice it straight away. There's a darker patch of soil that stands out as soon as you land on the island. Here's what it looks like: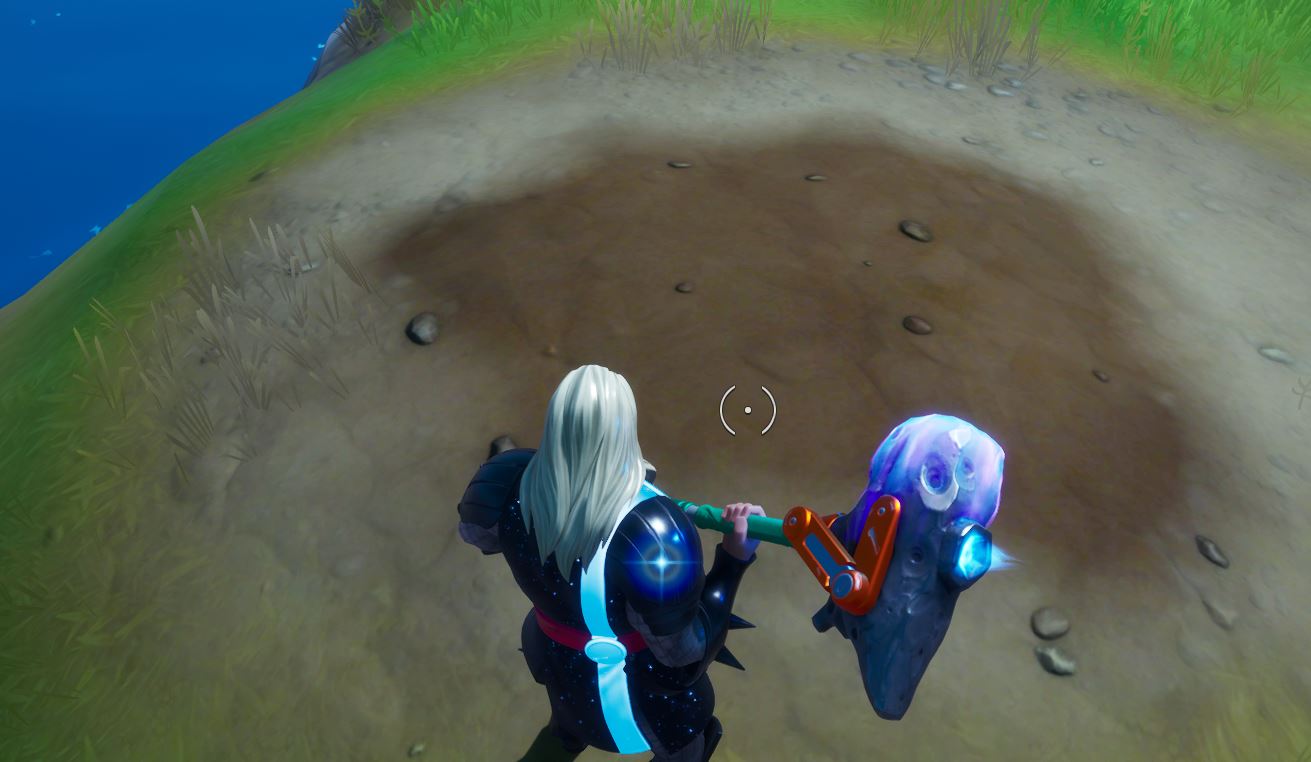 [quize]
When you go up to the dark patch of soil, you'll see the interact button and you simply need to interact with the soil in order to plant the seed and complete this Groot awakening challenge. Once planted, you'll see a plant grow out of the soil. One more challenge to go and you'll have rocket in Fortnite.