Here's the Fortnite Hideout locations in order to complete the save yourself from fall damage by landing in a hideout.
The Trick Shot mission challenges were released last week on Thursday. Originally, they were set to be the second to last mission to be released as the season was expected to end on December 12th. However, Epic have extended the season until February, so we should hopefully we getting a handful of new mission challenges each week to keep us busy.
One of the challenges for the Trick Shot mission is to save yourself from fall damage by landing in a hideout. For those of you that don't know the exact locations of hideouts on the Fortnite map, or don't know how to completing this challenge, we've created a quick guide below.
Fortnite Hideout Locations to save yourself from fall damage
Fortnite hideouts are a new feature that was added to the game at the start of chapter 2. In order to complete this challenge, you first need to find a hideout. There's a ton of different hideout locations in Fortnite chapter 2, but we completed this challenge south west of Frenzy Farm:
This exact location will have a hay bale here that you can use for the challenge as seen below: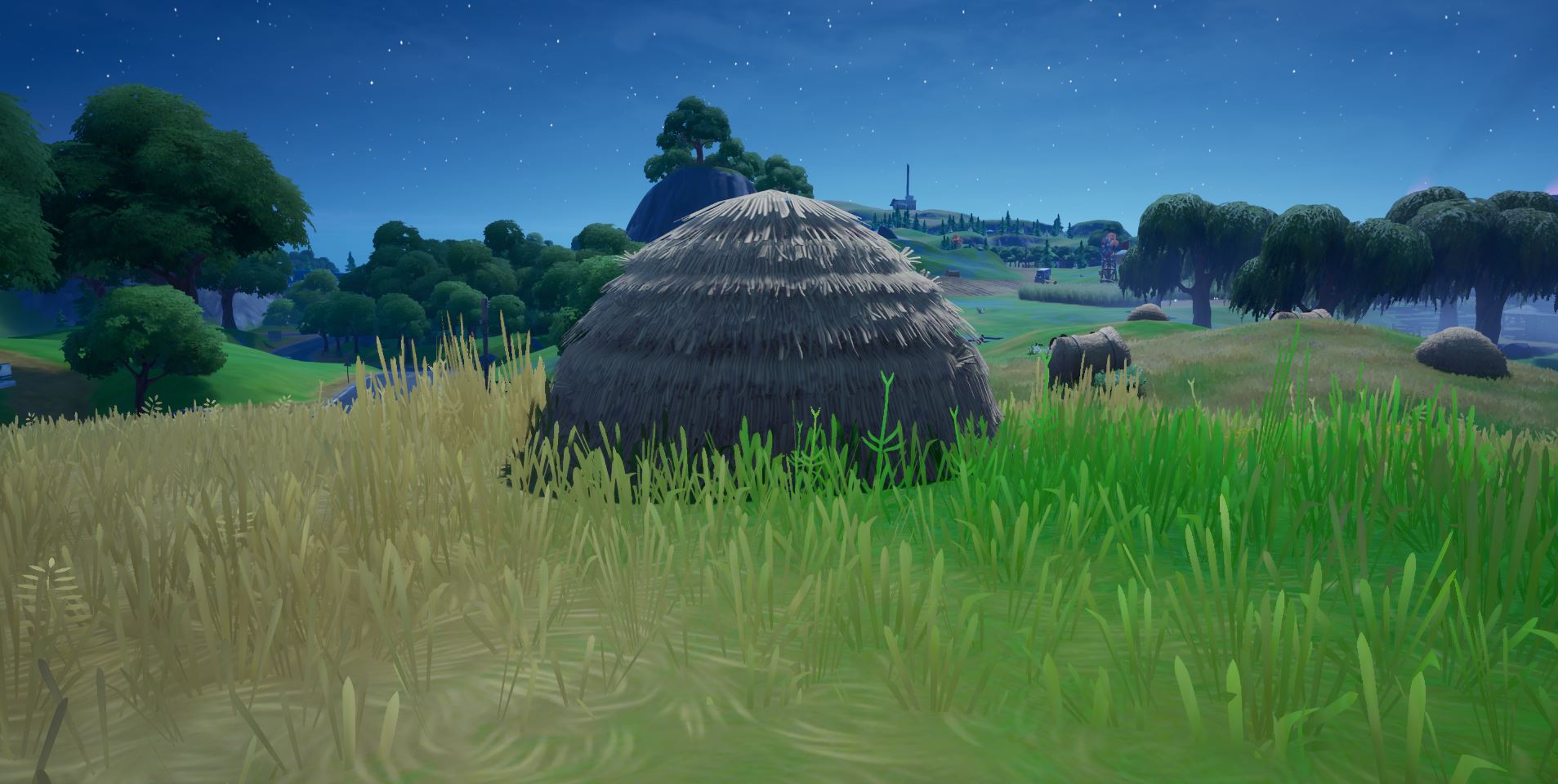 Simply build up four floors (four stairs) and jump onto the bale as shown below: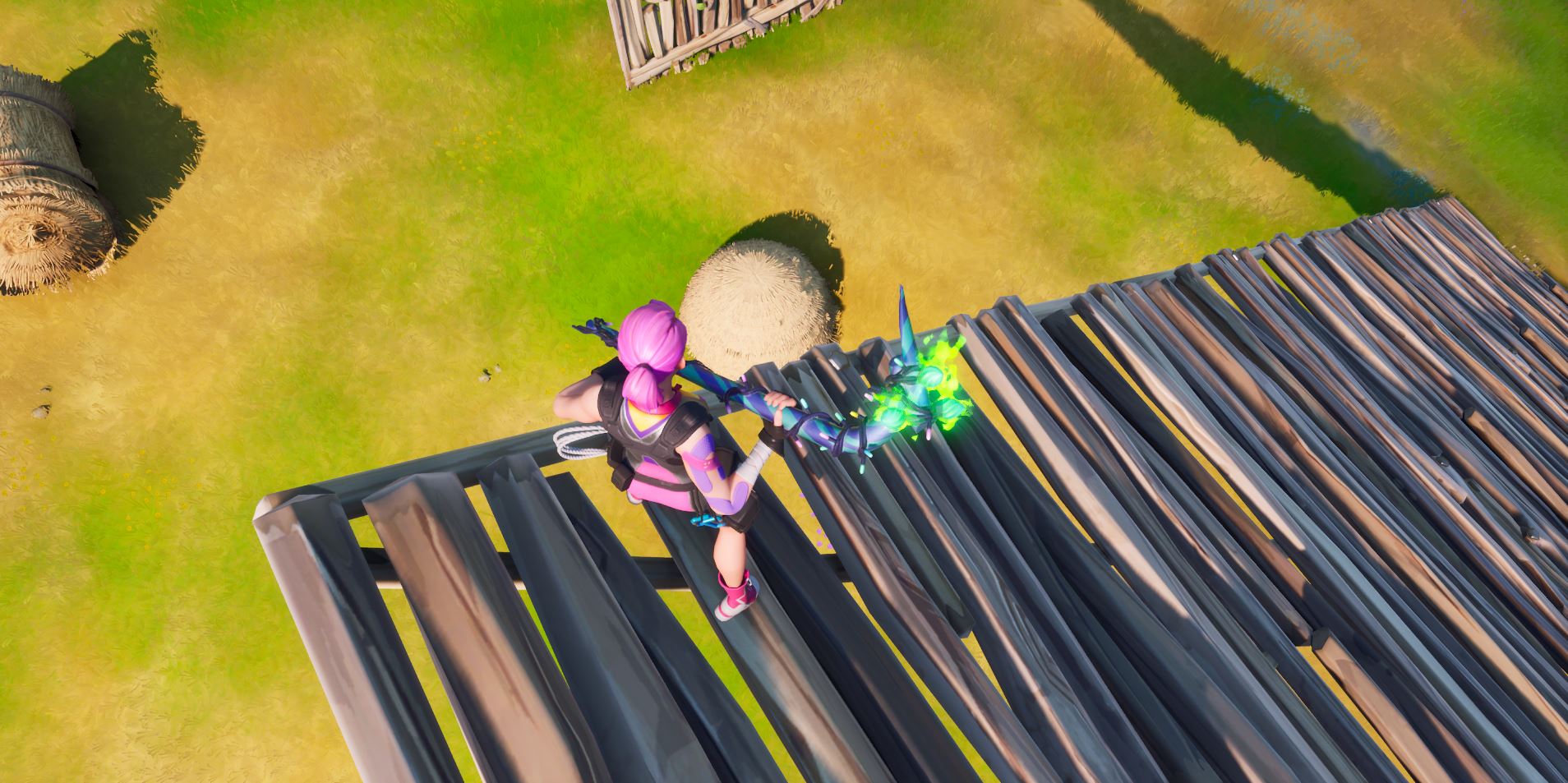 At this height, when you land into the hideout, you'll save yourself from fall damage. At three stories high, if you just drop down, you don't take any fall damage, so it won't count towards the challenge. You can build three stairs and then jump off into the hideout, just be sure not to miss!
Once you do this, you'll be in the bale hiding. Simply press whatever keybind you have for this to stop hiding.