Here is where you can find the locations of where to repair IO equipment in Fortnite.
New challenges are released every week in Fortnite, with there being a total of seven Epic Challenges to complete on Thursdays. Completing each of the Epic Challenges awards players with XP to help in levelling up and getting more Battle Stars. These Battle Stars can then be used to purchase more cosmetics from  this seasons Battle Pass.
As we are nearing the end of the season, it is best to complete as many challenges as possible if you want to earn all the rewards from the Battle Pass as it will not be available once the new season starts. One of the Epic Challenges for Week 13 is to repair IO Equipment and this article will show you the best place to go in order to complete the challenge.
Fortnite IO Equipment Locations
There are different places in which you can go in order to complete this challenge and we will show you the best places to go to complete it quickly and easily. As you only need to repair two, you can complete this challenge in one location.
The IO bases are in the location with Satelite Dishes in them, which has a red light emitting from them. One of the place you can go to is the base which is north of Corny Complex, southeast of Craggy Cliffs, and has been marked on the map below: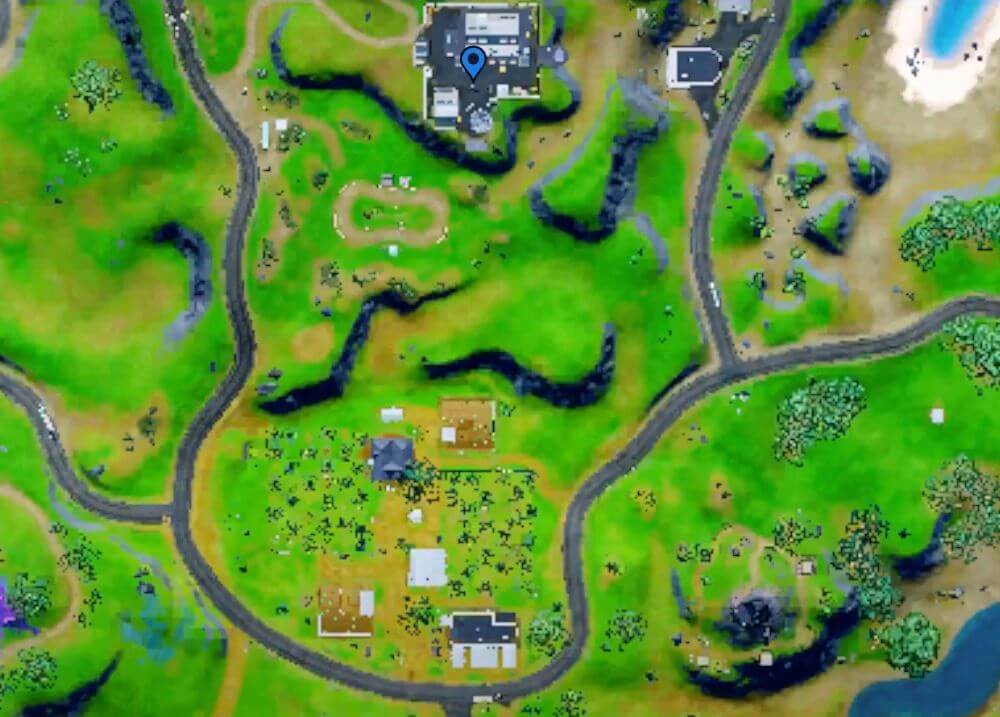 Once you enter the main building, you only need to walk a few steps when you will see the first equipment to repair on your left, as seen in the image below.  The equipment is simply two monitors, one above the other, and is quite easy to spot.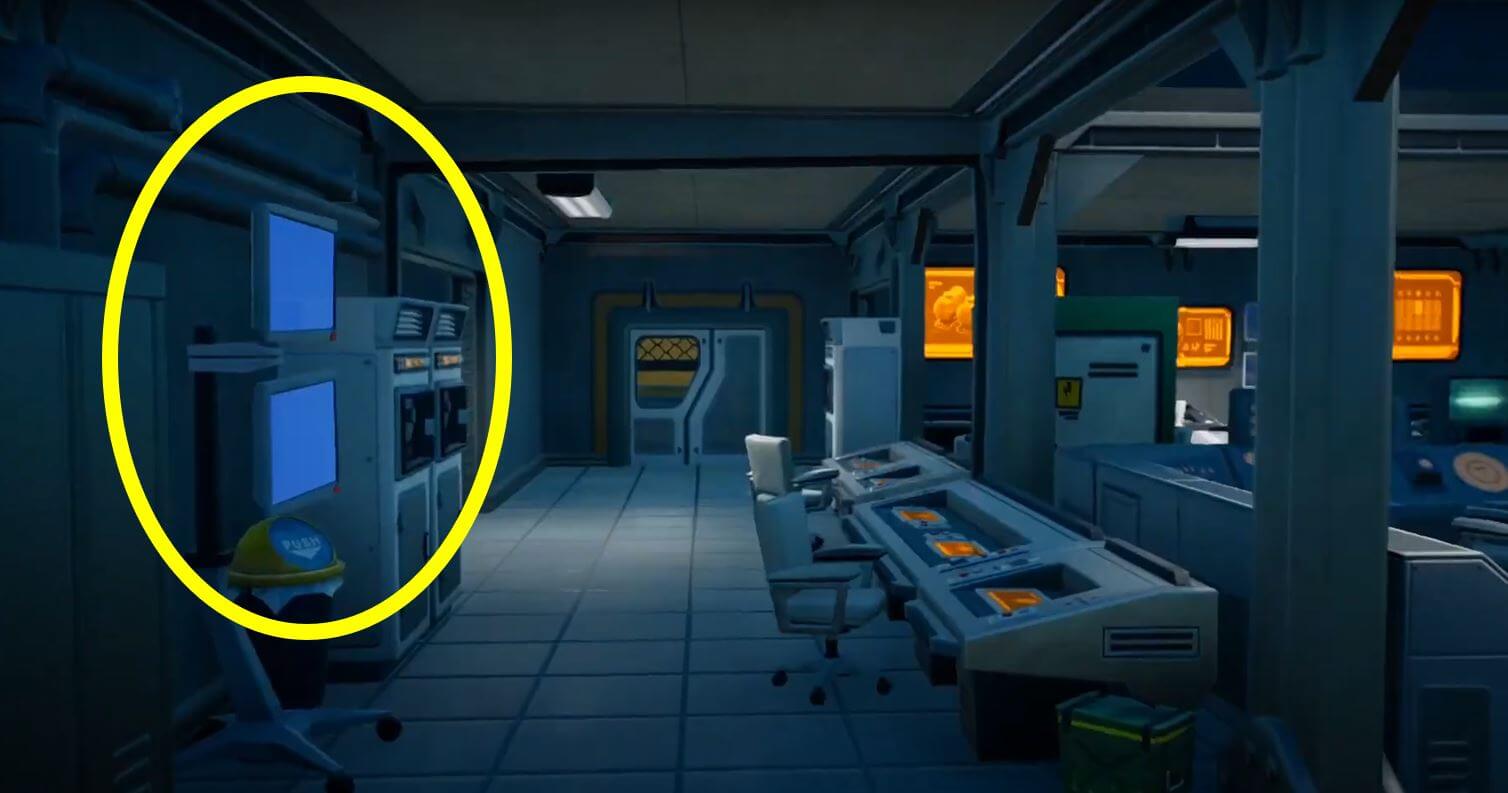 When you are close enough to it, you will be able to interact with it in order to complete part of the challenge. Then you will need to follow the corridor and turn right as soon as you can. You will then see the next IO equipment on your left once you've walked a little further.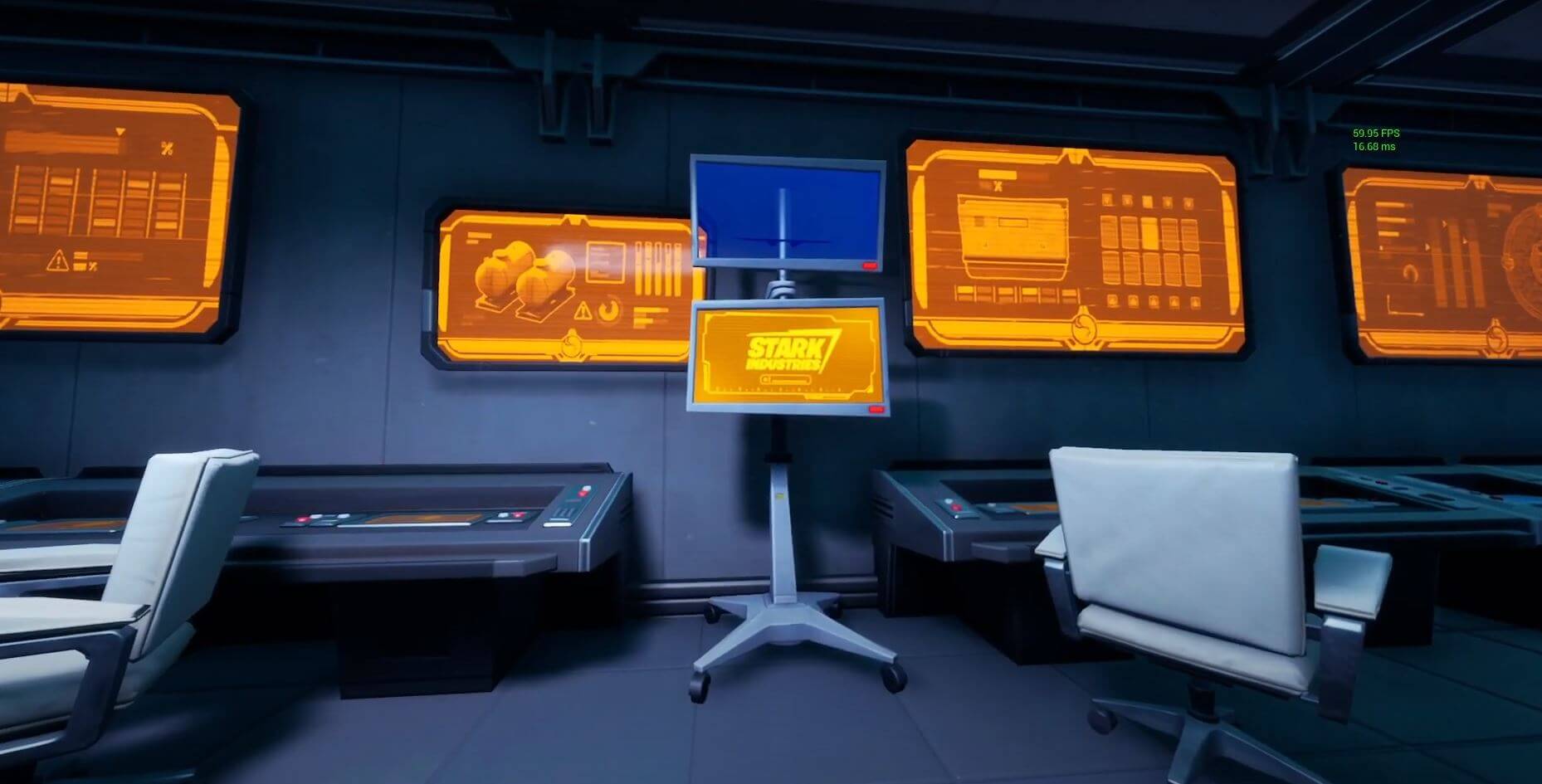 Once you have interacted with these two, you will have completed the challenge. There is also another one you can find in the same building. If you go up the stairs, you will see one in the corner ahead of you.
There are other IO bases you can go to in order to complete the challenge which is all the places with the Satelite dish and inside the buildings you will find the same equipment to repair. It should be quite easy to complete as there are more than two at most locations.