The Fortnite Item Shop has updated for the 13th April. Here are all of the skins, pickaxes, emotes and gliders available today. 
UPDATE: View today's Item Shop and new Golfer skin here
The Fortnite Item Shop has just updated to display all of the cosmetics available to purchase in today's store. Yesterday's item shop featured the Kenji, Kuno and Verge skins.
The shop also featured the previously leaked Falcon glider and Bandage wrap that were both leaked in the v8.30 update.
The other cosmetics available in yesterday's shop included the Dazzle and Scorpion skins as well as the Slick and True Heart emotes.
Today's shop features the Chomp Sr. skin along with the Triage Trooper and Field Surgeon skin. The Field Surgeon skin received a new style without the helmet in this week's v8.30 update.
Here's all of cosmetics available in the store today:
FEATURED ITEMS
USE SUPPORT-A-CREATOR CODE FORTNITE-INSIDER IN THE SHOP IF YOU'D LIKE TO SUPPORT US.
Field Surgeon Skin (Epic) – 1,500 V-Bucks
Triage Trooper Skin (Epic) – 1,500 V-Bucks
Flatliner Pickaxe (Rare) – 800 V-Bucks
Airlift Glider (Epic) – 1,200 V-Bucks
Chomp Sr. Skin (Legendary) – 2,000 V-Bucks
Chomp Jr. Pickaxe (Epic) – 1,500 V-Bucks
Laser Chomp Glider (Legendary) – 1,500 V-Bucks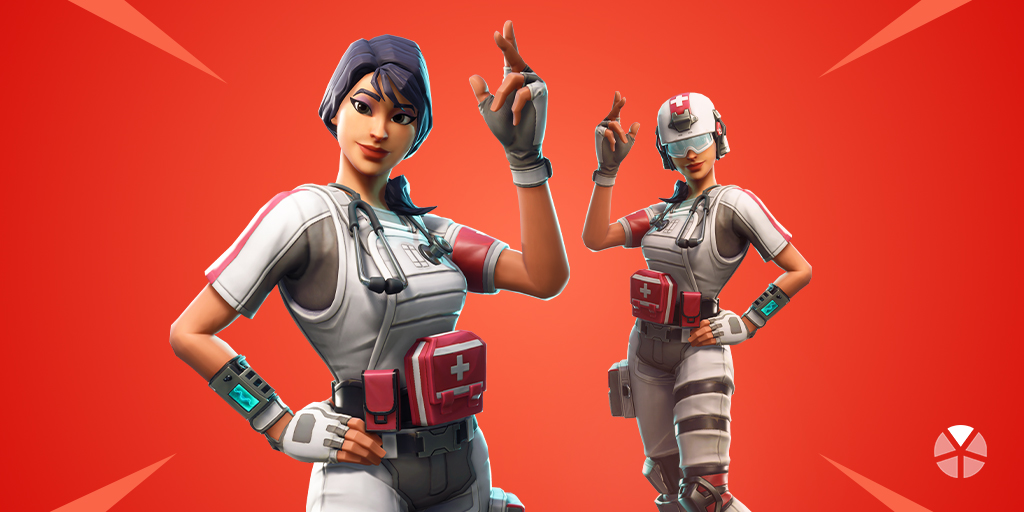 DAILY ITEMS
Hypernova Skin (Rare) – 1,200 V-Bucks
Synth Star Skin (Epic) – 1,500 V-Bucks
Dream Feet Emote (Rare) – 500 V-Bucks
Cloud Strike Glider (Epic) – 1,200 V-Bucks
Crossroads Pickaxe (Uncommon) – 500 V-Bucks
Breakin' Emote (Epic) – 800 V-Bucks
You can see the new Dream Feet emote in action below:
You'll be dreaming about this Emote 😌💭

Head to the Item Shop to get Dream Feet. The Support Squadron and Chomp Sets are available too! pic.twitter.com/x0sVWunTI0

— Fortnite (@FortniteGame) April 13, 2019