The Fortnite Item Shop for the 17th December has updated. Here are all the skins and comsetics available in the featured and daily item columns.
Update: You can view the item shop for 18th December by clicking HERE
In yesterdays item shop, Epic Games added the skins that were leaked in the v7.00 files, Insight and Longshot. All of the skins that weren't hidden by Epic and were data-mined have already been released in the Item Shop. In the upcoming V7.10 update, there'll likely be more skins that'll be leaked.
Here are all of the items available in the Fortnite item shop today: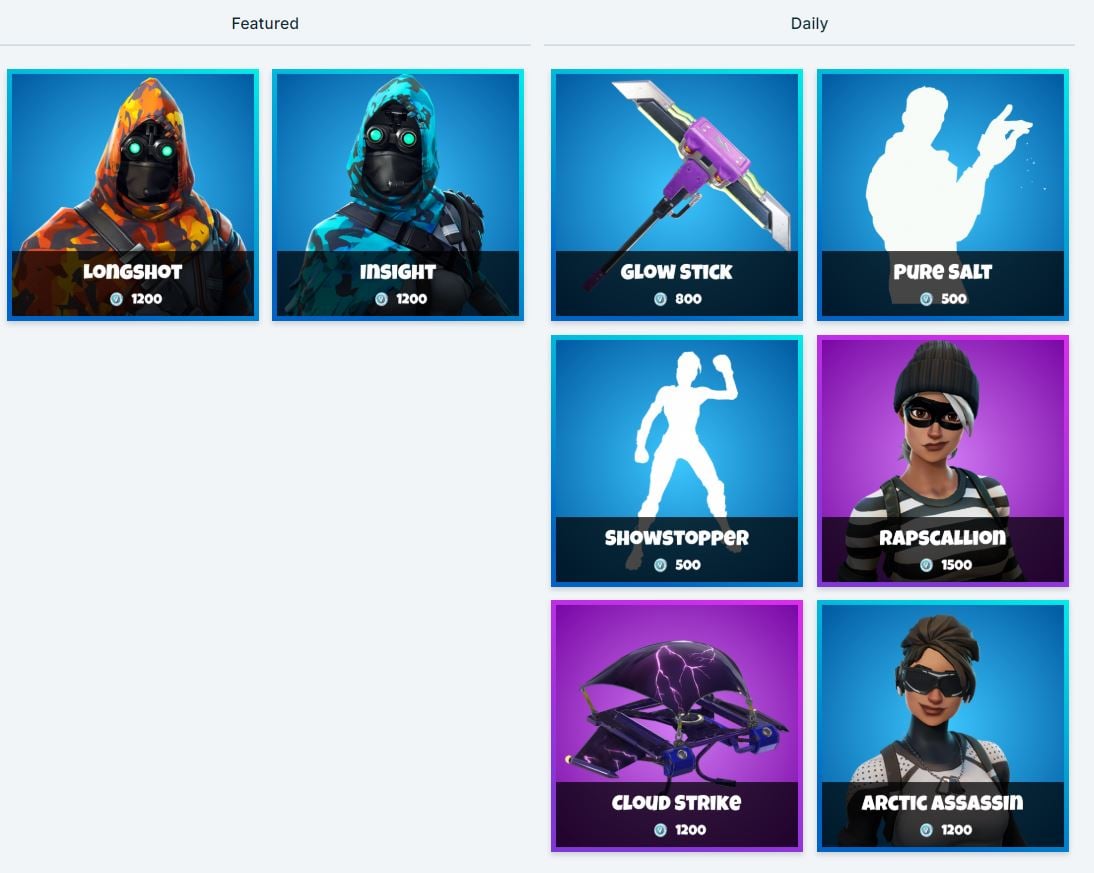 FEATURED ITEMS
Longshot Skin (Rare) – 1,200 V-Bucks
Insight Skin (Rare) – 1,200 V-Bucks
DAILY ITEMS
Glow Stick Pickaxe (Rare) – 800 V-Bucks
Pure Salt Emote (Rare) – 500 V-Bucks
Showstopper Emote (Rare) – 500 V-Bucks
Rapscallion Skin (Epic) – 1,500 V-Bucks
Cloud Strike Glider (Epic) – 1,200 V-Bucks
Artic Assassin Skin (Epic) – 1,200 V-Bucks
The item shop today introduces a new emote to the game, Showstopper. You can view the emote below:
https://twitter.com/FortniteGame/status/1074455403457581056
Here is yesterdays Item Shop (16th December):