The Fortnite Item Shop has updated for the 19th December. You can find all of the Fortnite skins and cosmetics available in the featured and daily items sections below.
UPDATE: You can find the Item Shop for 20th December (Today) By clicking/tapping HERE
Epic Games added the Mogul Master and Alpine Ace skins back into the item shop yesterday along with the Scarlet Defender skin, Ski Boot pickaxe, Job Well Done emote, Stage Dive Glider and many more.
Epic announced 14 days of Fortnite today and mentioned that old and new Christmas themed skins will be available to purchase during this period. It's likely we'll see all the previously released Christmas skins rotated in the item shop soon.
The v7.10 update was released today and a lot of new cosmetics were leaked which you can view by clicking here. There were a handful of other leaks today, if you'd like to check them out, head over to the home page.
Here are all of the items available in the Fortnite Item Shop today: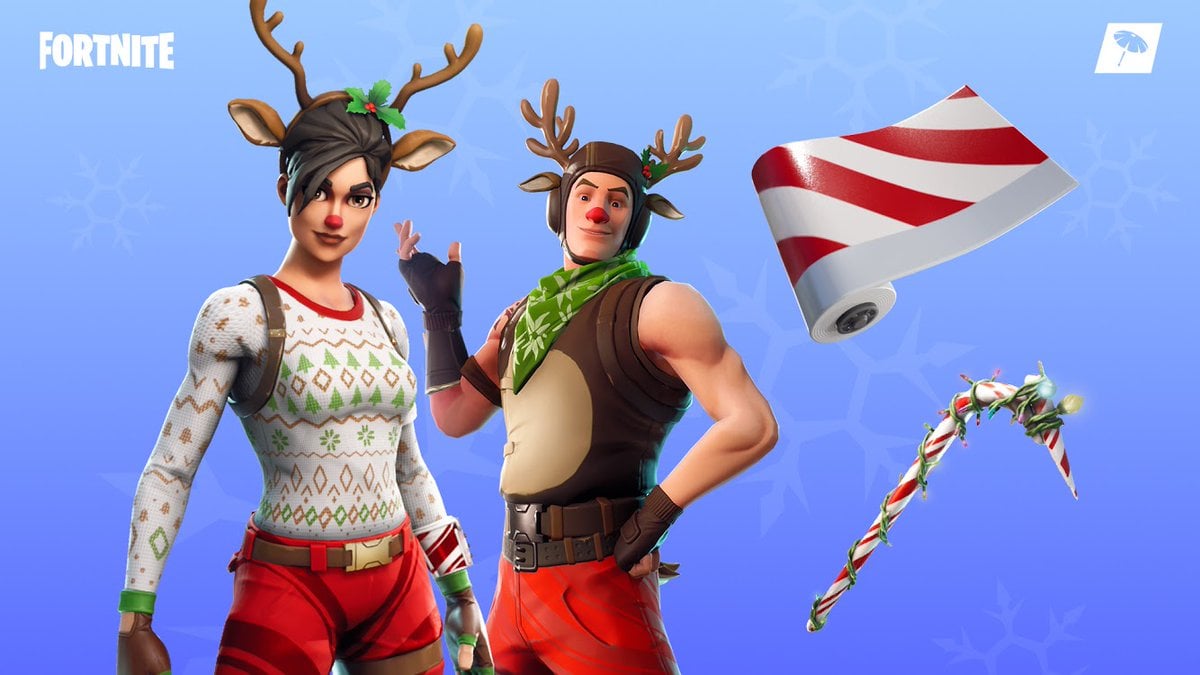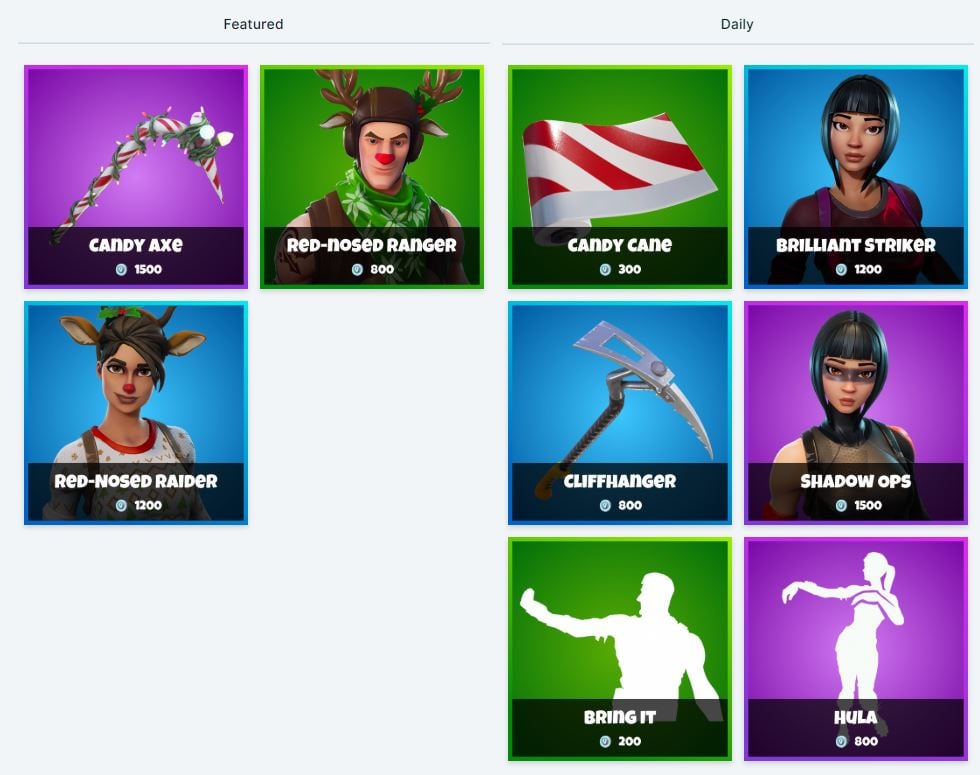 The Fortnite Item Shop features a new skin that wasn't leaked in todays update, as well as the Candy Cane Wrap / Skin that was leaked a few days ago.
FEATURED ITEMS
Red-Nosed Raider Skin (Rare) – 1,200 V-Bucks
Candy Axe (Epic) – 1,500 V-Bucks
Red-Nosed Ranger Skin (Rare) – 1,200 V-Bucks
DAILY ITEMS
Candy Cane Wrap (Uncommon) – 300 V-Bucks
Brilliant Striker Skin (Rare) – 1,200 V-Bucks
Cliffhand Pickaxe (Rare) – 800 V-Bucks
Shadow Ops (Epic) – 1,500 V-Bucks
Bring It Emote (Uncommon) – 200 V-Bucks
Hula Emote (Epic) – 800 V-Bucks
Here are the items that were available in yesterday's item shop (18th December):