The Fortnite Item Shop had updated to display all of the Fortnite skins and cosmetics available for 1st January 2019. The item shop features a brand new Fortnite skin, DJ Bop.
UPDATE: You can view the item shop for 2nd January here
The Fortnite Item shop featured Disco Diva, a brand new Rare Fortnite skin costing 1,200 V-Bucks. The skin is part of the Funk ops set which was also available to purchase as a bundle for 3,040 V-Bucks however, the price would be lower for those who already own a cosmetic in the bundle. Yesterday's item shop also featured the sparkler emote which was last available in July as well as Suglarplum, Nitelite and Electro Swing.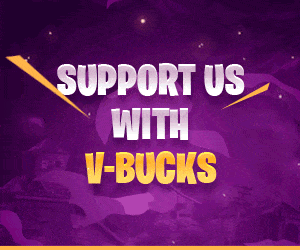 Here are all the skins and cosmetics available in the item shop today: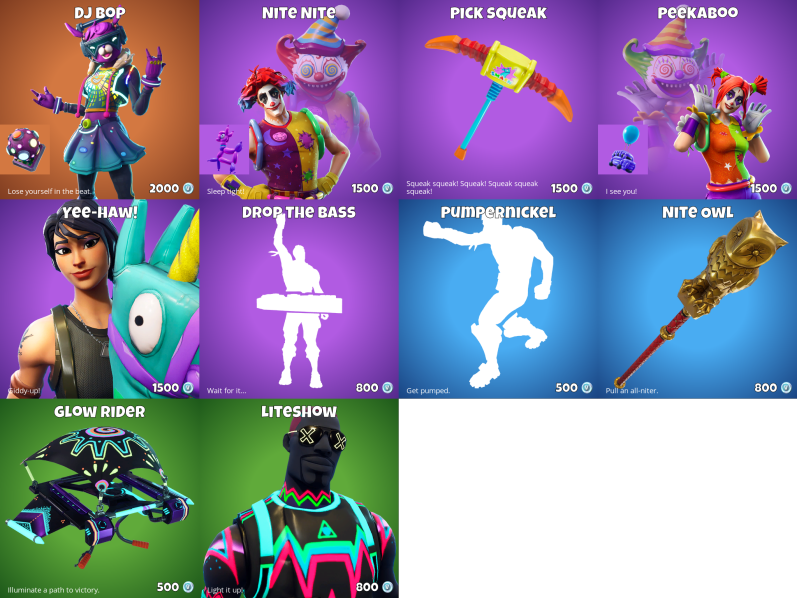 FEATURED ITEMS
Peekabo Skin (Epic) – 1,500 V-Bucks
DJ Bop Skin (Legendary) – 2,000 V-Bucks
Nite Nite Skin (Epic) – 1,500 V-Bucks
Pick Squeak Pickaxe (Epic) – 1,500 V-Bucks
DAILY ITEMS
Liteshow Skin (Uncommon) – 800 V-Bucks
Drop The Bass Emote (Rare) – 800 V-Bucks
Glow Rider Glider (Uncommon) – 500 V-Bucks
Nite Owl Pickaxe (Rare) – 800 V-Bucks
Pumpernickel Emote (Rare) – 500 V-Bucks
Yee-Haw Skin (Epic) – 1,500 V-Bucks
Here are the Fortnite skins and cosmetics that were available in the item shop on 31st December 2018: