The Fortnite Item Shop had updated to display all of the Fortnite skins and cosmetics available for 31st December 2018.
UPDATE: You can find the Fortnite Item shop for 1st January 2019 here
The Fortnite Item shop featured a brand new skin yesterday, Sugarplum. The skin was accidently leaked a day before release on the official Instagram account. Yesterday's Item Shop also saw the return of the Arachine and Spider Knight skins.
Here are all the skins and cosmetics available in the item shop today: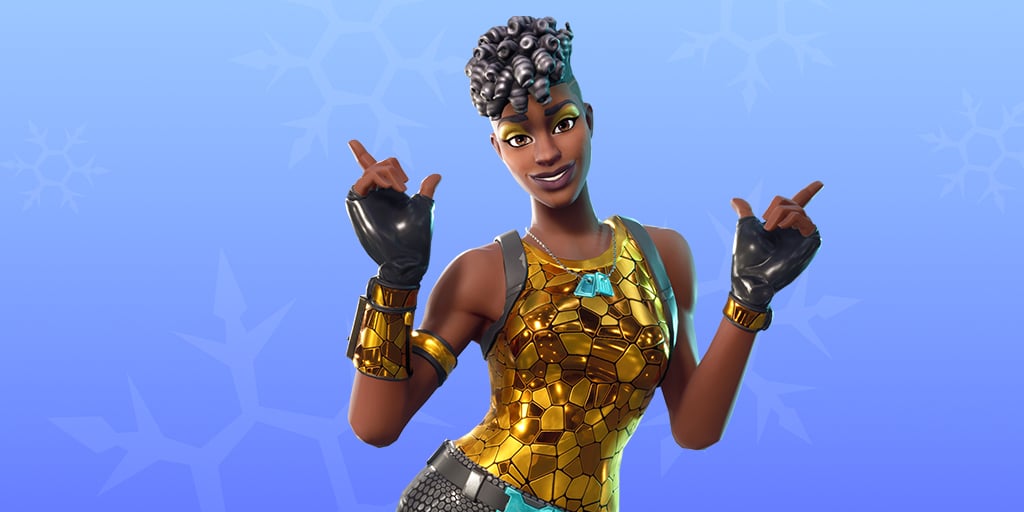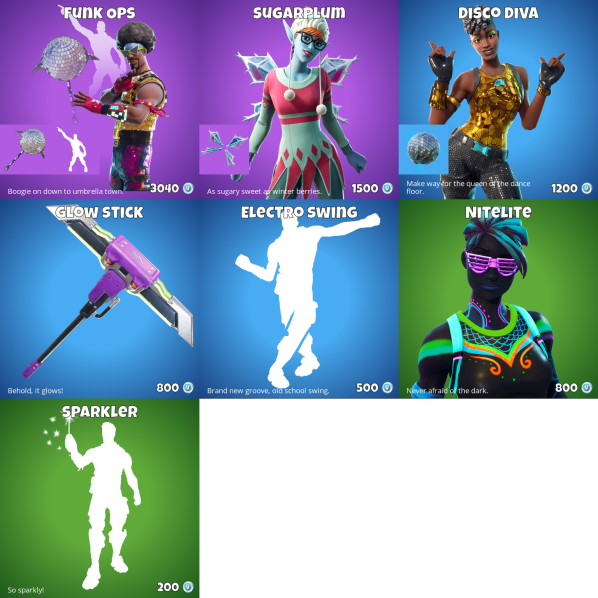 The Fortnite Item Shop for 31st December features a brand new Fortnite skin that wasn't leaked in the v7.10 update, Disco Diva.
FEATURED ITEMS
Disco Diva Skin (Rare) – 1,200 V-Bucks
SugarPlum Skin (Epic) – 1,500 V-Bucks
Funk Ops Bundle (Epic) – 3,040 V-Bucks
DAILY ITEMS
Sparkler Emote (Rare) – 200 V-Bucks
Electro Swing Emote (Rare) – 500 V-Bucks
Glow Stick Pickaxe (Rare) – 800 V-Bucks
Nitelite Skin (Uncommon) – 800 V-Bucks
Here are the Fortnite skins and cosmetics that were available in the item shop on 30th December 2018: