Here are all of the Daily items including skins and cosmetics for the Fortnite Item Shop for the 31st January 2019.
UPDATE: Check out the item shop for 1st Feb here
The Fortnite Item Shop updates every day to display new Fortnite skins, emotes, gliders, pickaxes, Back Blings and Wraps. Yesterday's item shop featured the Plague, Scourge, Whiplast and Cabbie skins as well as Herald's Wand and Victory lap pickaxes.
Here are the cosmetics available in the item shop today: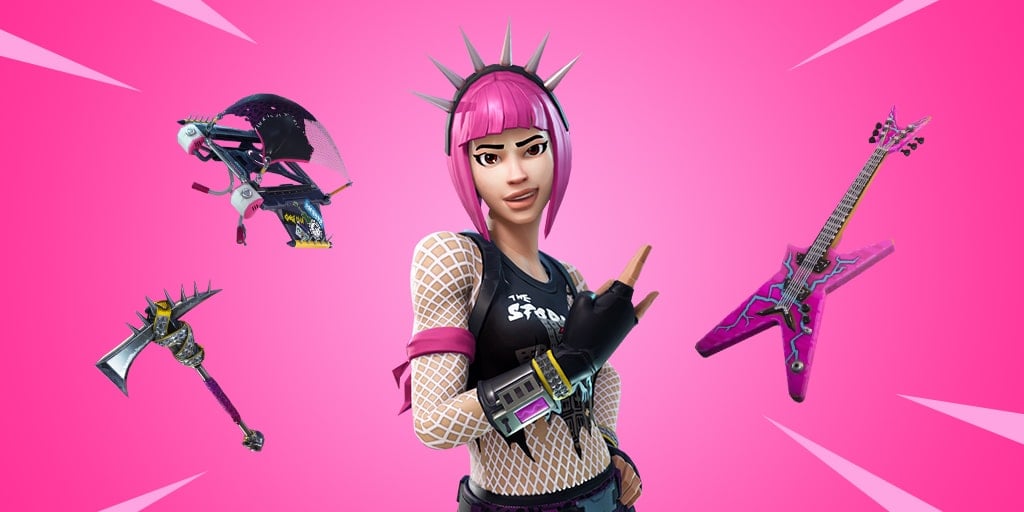 FEATURED ITEMS
Power Chord Skin (Legendary) – 2,000 V-Bucks
Anarchy Axe Pickaxe (Rare) – 800 V-Bucks
Ruckus Skin (Rare) – 1,200 V-Bucks
Stage Dive Glider (Rare) – 800 V-Bucks
Junkjet  Glider (Epic) – 1,200 V-Bucks
Mayhem Skin (Rare) – 1,200 V-Bucks
Splinterstrike Pickaxe (Rare) – 800 V-Bucks
DAILY ITEMS
Intensity Emote (Epic) – 800 V-Bucks
Absolute Zero Skin (Rare) – 1,200 V-Bucks
Hazard Agent Skin (Epic) – 1,500 V-Bucks
Hot Cold Wrap (Uncommon) – 200 V-Bucks
Zany Emote (Rare) – 500 V-Bucks
Tactical Spade Pickaxe (Uncommon) – 500 V-Bucks
Here are the cosmetics that were available in the Fortnite Item shop yesterday (30th January):