Here's the exact Fortnite location of how and where players can search a landing pod within a meteor.
The Fortnite "A Meteoric Rise" mission was recently made available by Epic Games along with the reveal of the Season 10 secret skin called "The Scientist".
A Meteoric Rise mission has seven different challenges that are available to complete. All but one of the challenges are pretty straightforward to complete. The challenge listed last requires players to touch a giant glowing cube, enter the rift above Loot Lake, and search a landing pod within a meteor. We'll be covering the "Search a landing pod within a meteor" part of the challenge in this guide.
How and where to search a landing pod within a meteor Fortnite Location
The meteor can be easily spotted on the Fortnite map south of Dusty Depot, by the OG Factories.
Within the meteor, you'll find a landing pod, which likely belongs to The Visitor, escaping and creating the rift beacons around the Fortnite Battle Royale map.
In order to get into the meteor to search a landing pod, players can either land within the meteor upon the game starting, or get enough materials to build up to the meteor.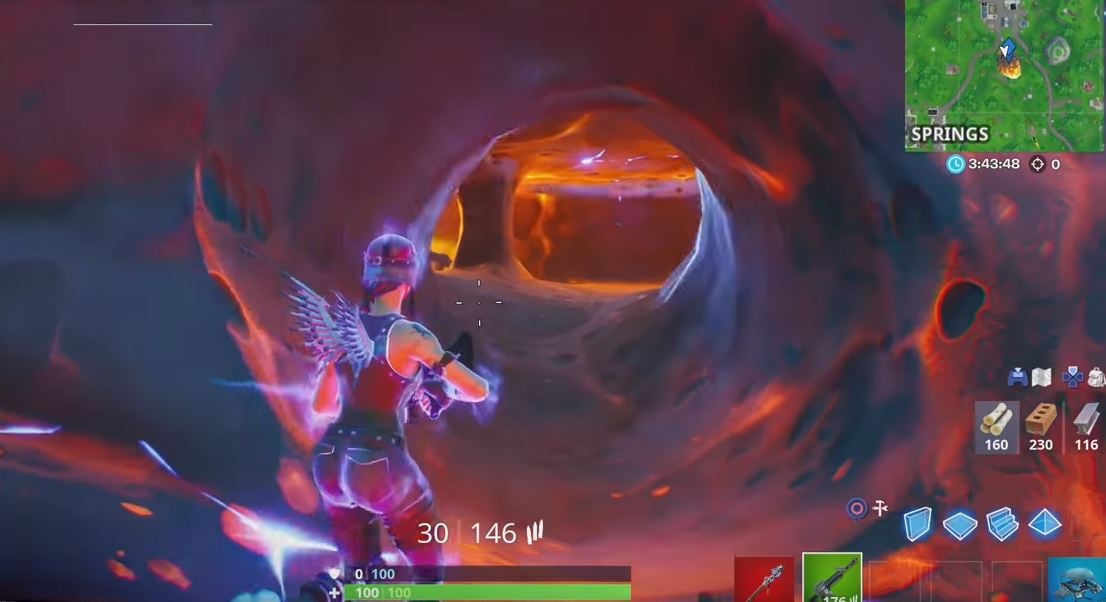 You can only go into the meteor from from one entry point, which is near the middle of the meteor. Once you go in, you'll find the landing pod on the left hand side stuck within the meteor wall.