Here is where you can find the last letter 'E' hidden in the Week 8 Fortnite Battle Royale Dive! Loading Screen on the map.
Epic Games have changed Fortnite Battle Royale in Chapter 2 and one of the changes they made was how the Battle Pass works this season. Battle Stars are no longer needed to progress in level and have been removed from the game and so they aren't hidden in the weekly Loading Screens.
This season the letters of FORTNITE have been hidden in the Loading Screens and as the eighth Mission has been released, you can now collect all of the letters and this article will show you where the last 'E' from the Dive Mission can be found.
Dive! LOADING SCREEN – HIDDEN LETTER 'E' LOCATION
Completing eight of the eleven objectives for the Dive! Mission will unlock the last Loading Screen that contains a hidden letter, which is 'E'. Once you have collected the last letter, you will unlock this seasons Mystery Skin. Here is what the Loading Screen looks like: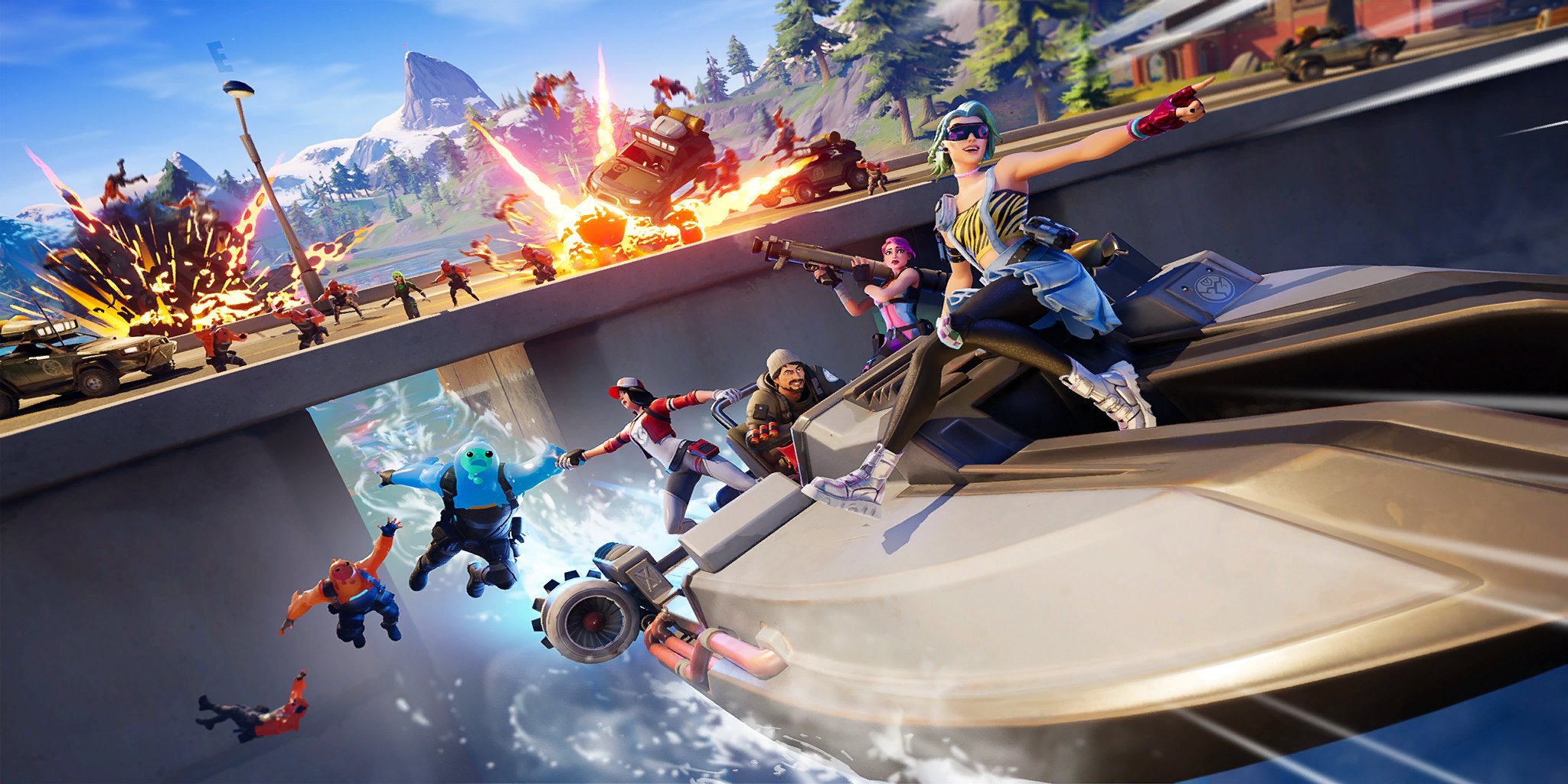 You can actually see the letter 'E' quite easily in this Loading Screen, which can be seen on top of the lamppost in the background. We have zoomed into the Loading Screen and highlighted the letter if you cannot see it:
This letter can be found at the bridge located in the Hydro 16 Landmark and we have marked the exact location on the map below. This landmark is located east of Slurpy Swamp and northwest of Misty Meadows.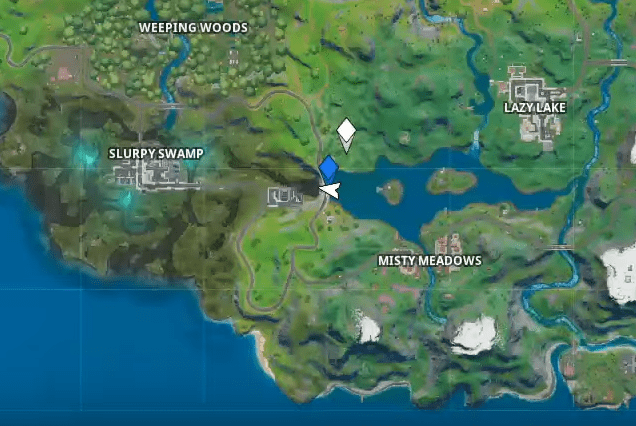 You will find the letter on top of the lamppost, as can be seen in the image below. Simply interact with the letter in order to collect it.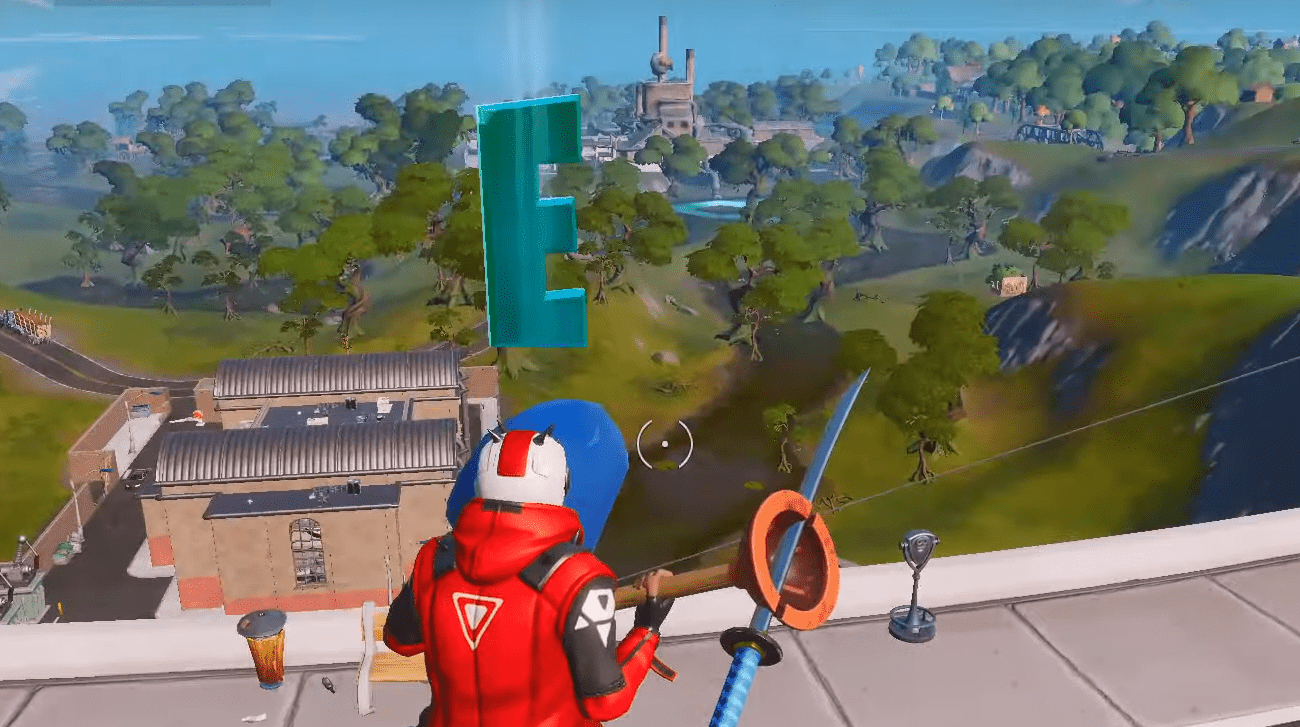 You will only be able to see the letter in-game if you have the Dive Loading Screen in your locker. Once you have collected all of the letters, you will unlock the Mystery Skin and you can see the different Skin Styles and how to unlock them here.