The Unvaulting Event just took place and the volcano destroyed two POI's. Here is what they look like now.
The Unvaulting Event just took place in Fortnite and there was a special game mode made for this live event called the Unvaulting LTM, with the description, "The choice is yours!" Players were not able to join any other playlists whilst the vent was taking place and it seems that many players were not even able to witness the event, even though they were in the game at the time the event was taking place. If you did not witness the event, you can see the in-game footage here.
There were two main POIs that were affected drastically after the volcano exploded, Tilted Towers and Retail Row. Polar Peak was also affected as the iceberg was hit, but it still stands. Here are the images of the aftermath of the event.
Tilted Towers Hit By Volcanic Rocks
Tilted Towers has been in the game since Season 2 and has been a very popular POI to land at. Leaks in past seasons suggested that the POI would be destroyed, but it never took place. Data-miners had leaked that Tilted Towers would be destroyed in this event and they weren't wrong. There were many rocks that hit Tilted Towers and here is what the POI looks like now: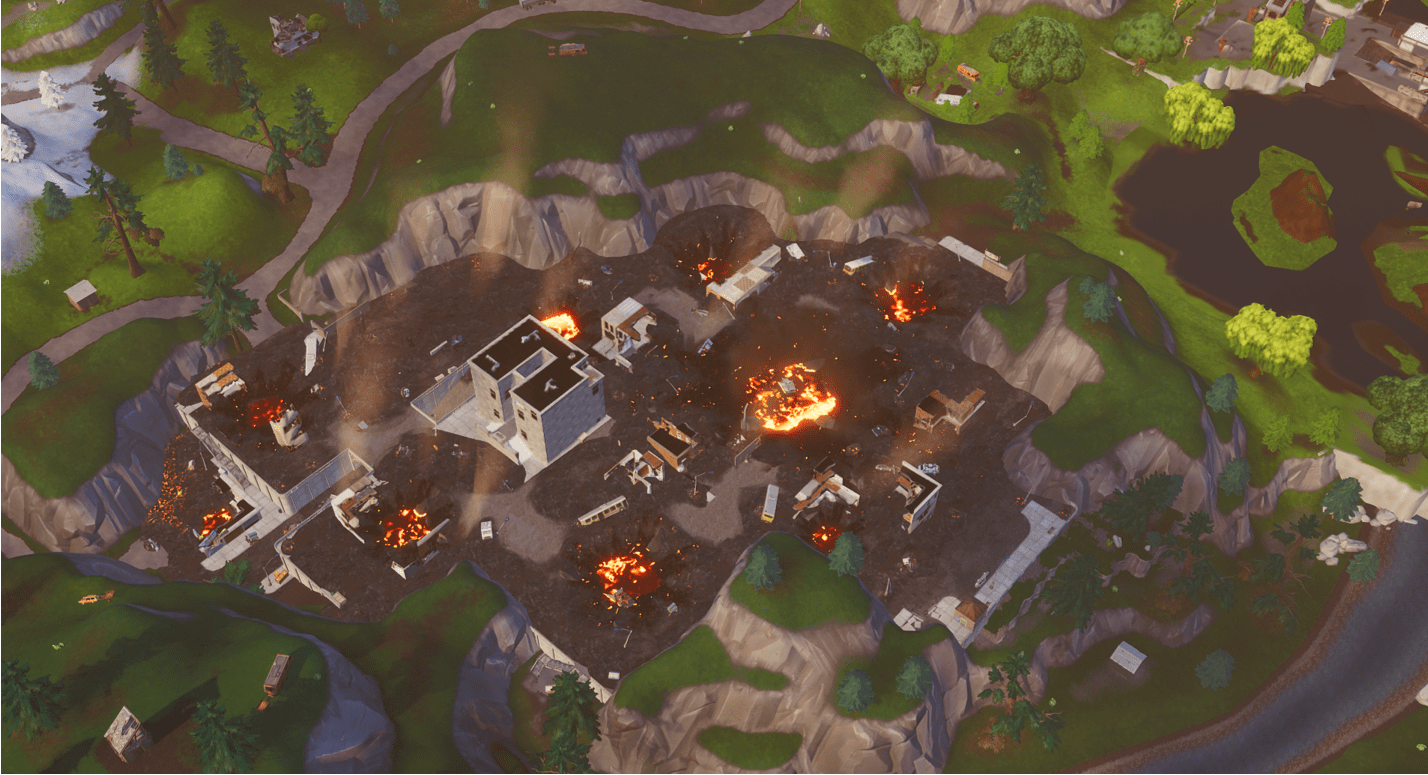 The 'Unlukcy' building in Tilted Towers ironically is the only building left standing at the POI. Looks it was built to last this time round!
Here are some close ups of Tilted Towers: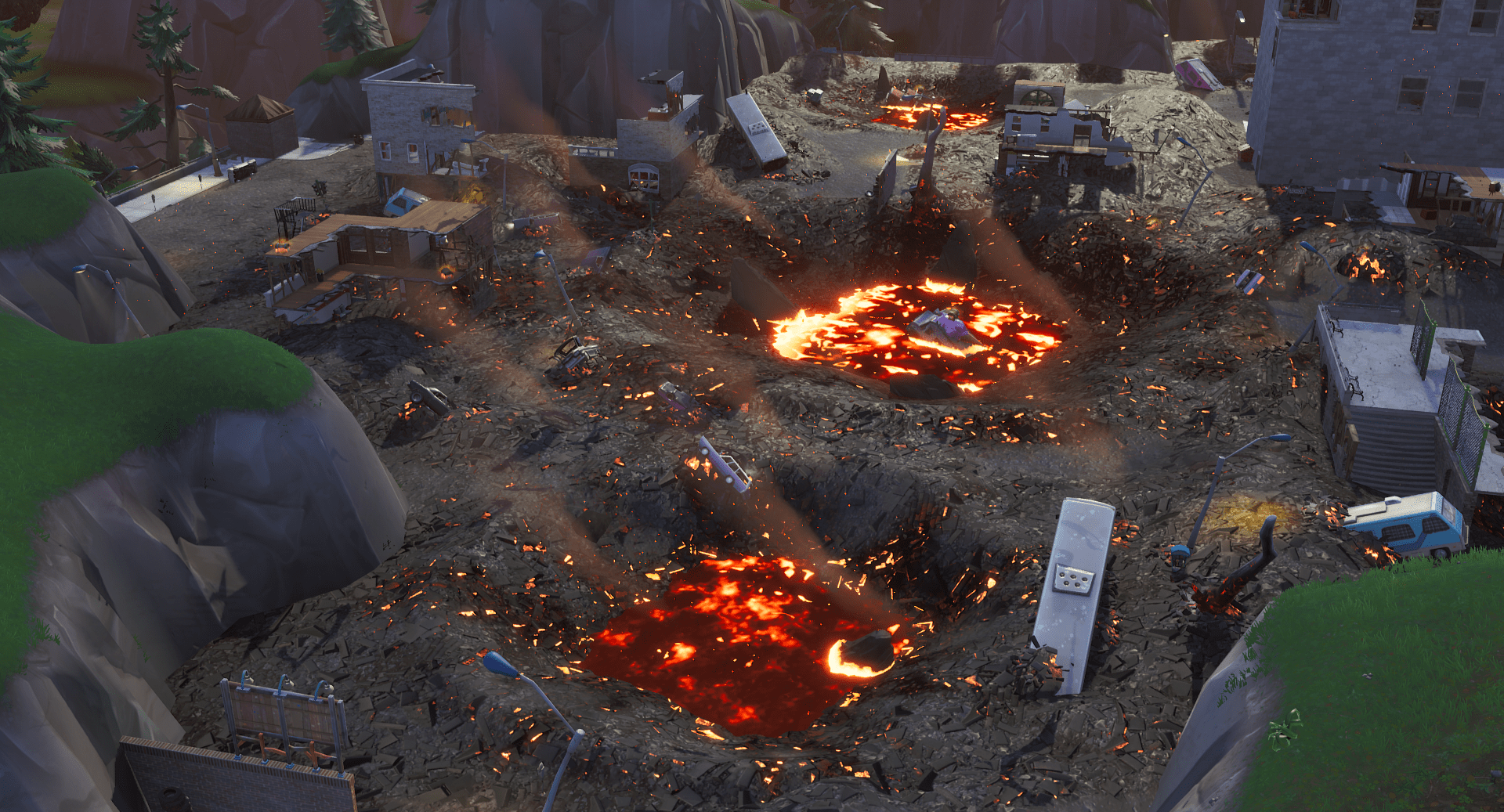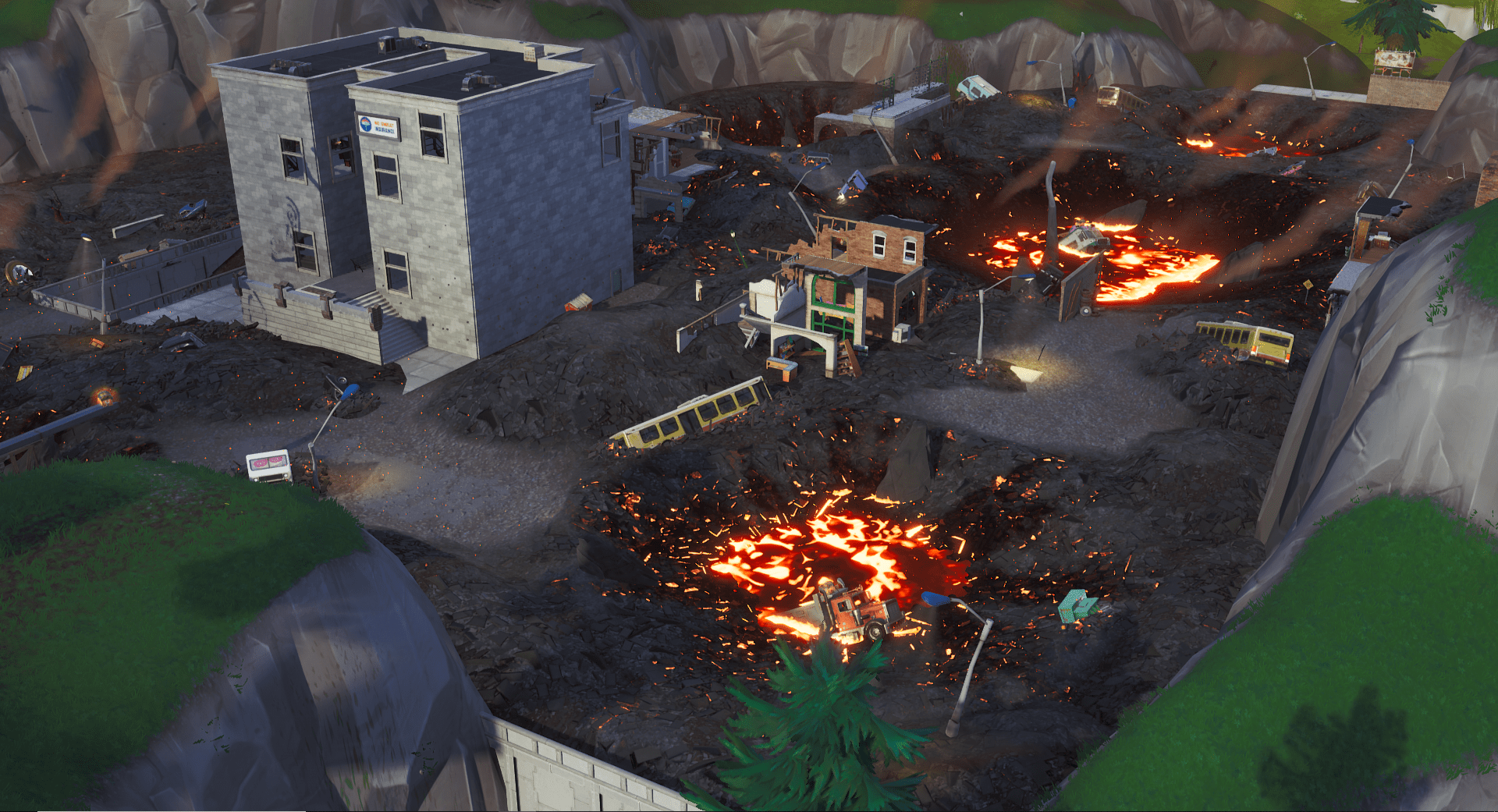 Retail Row Hit By Volcanic Rocks
Retail Row was also hit by the volcanic rocks and has pretty much been completely destroyed. The surrounding buildings are still intact though and it seems to have only been hit once by a volcanic rock, right in the middle of the POI.
Here are some close ups on the buildings at Retail Row: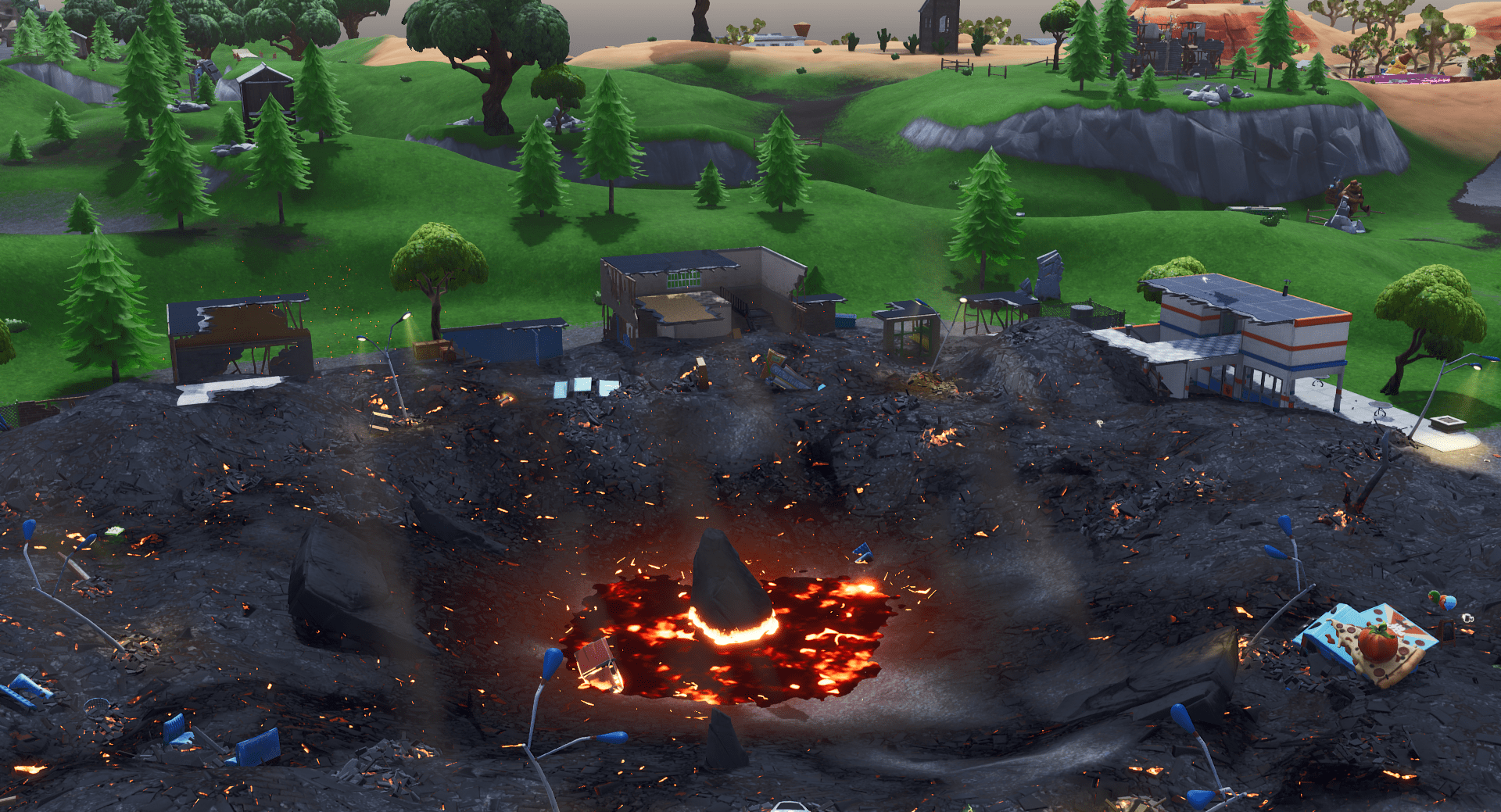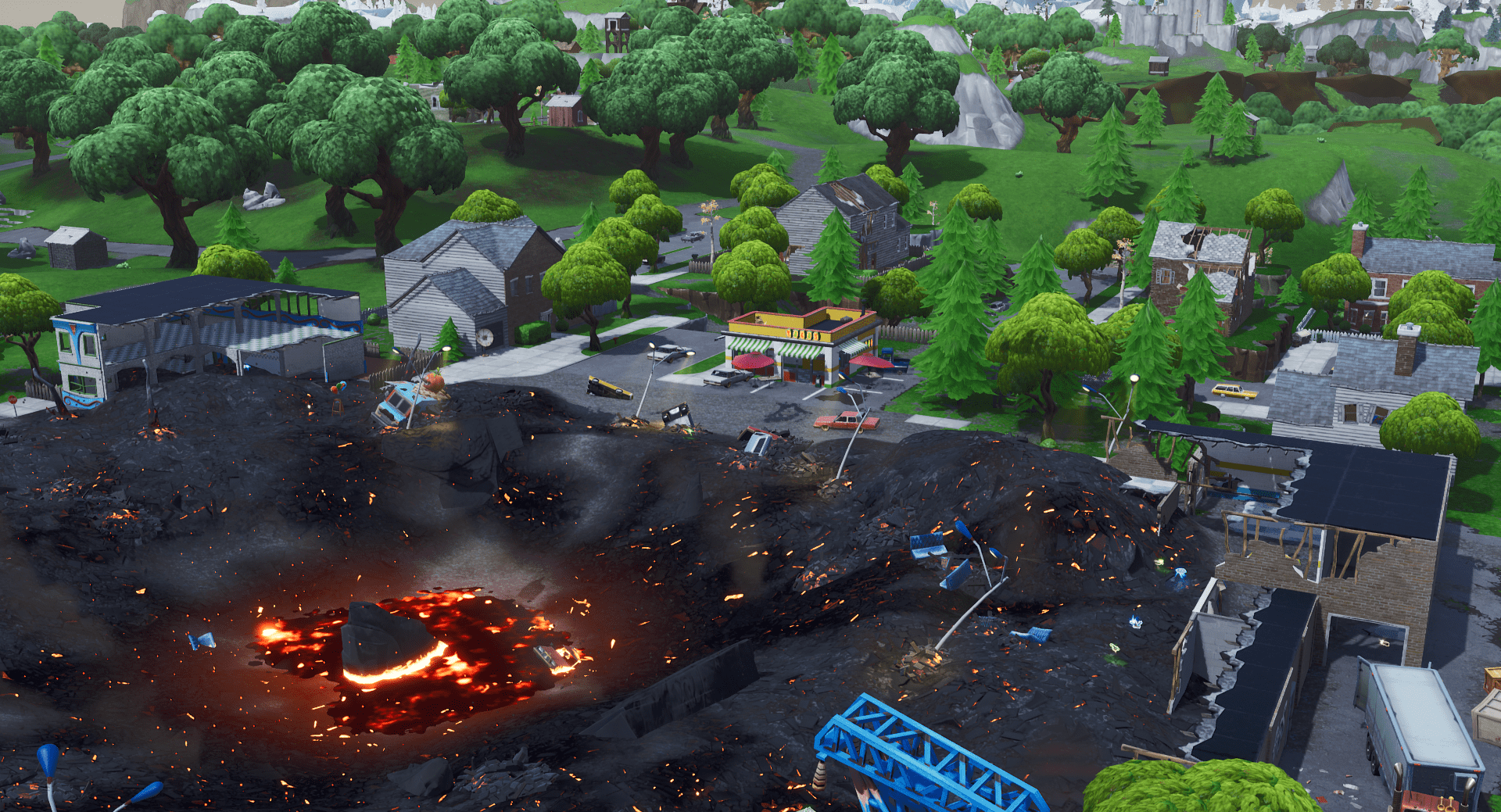 Polar Peak Hit By Volcanic Rock
Polar Peak was also hit by a volcanic rock during the event and it has caused a big crack in the iceberg, although no other changes have been made.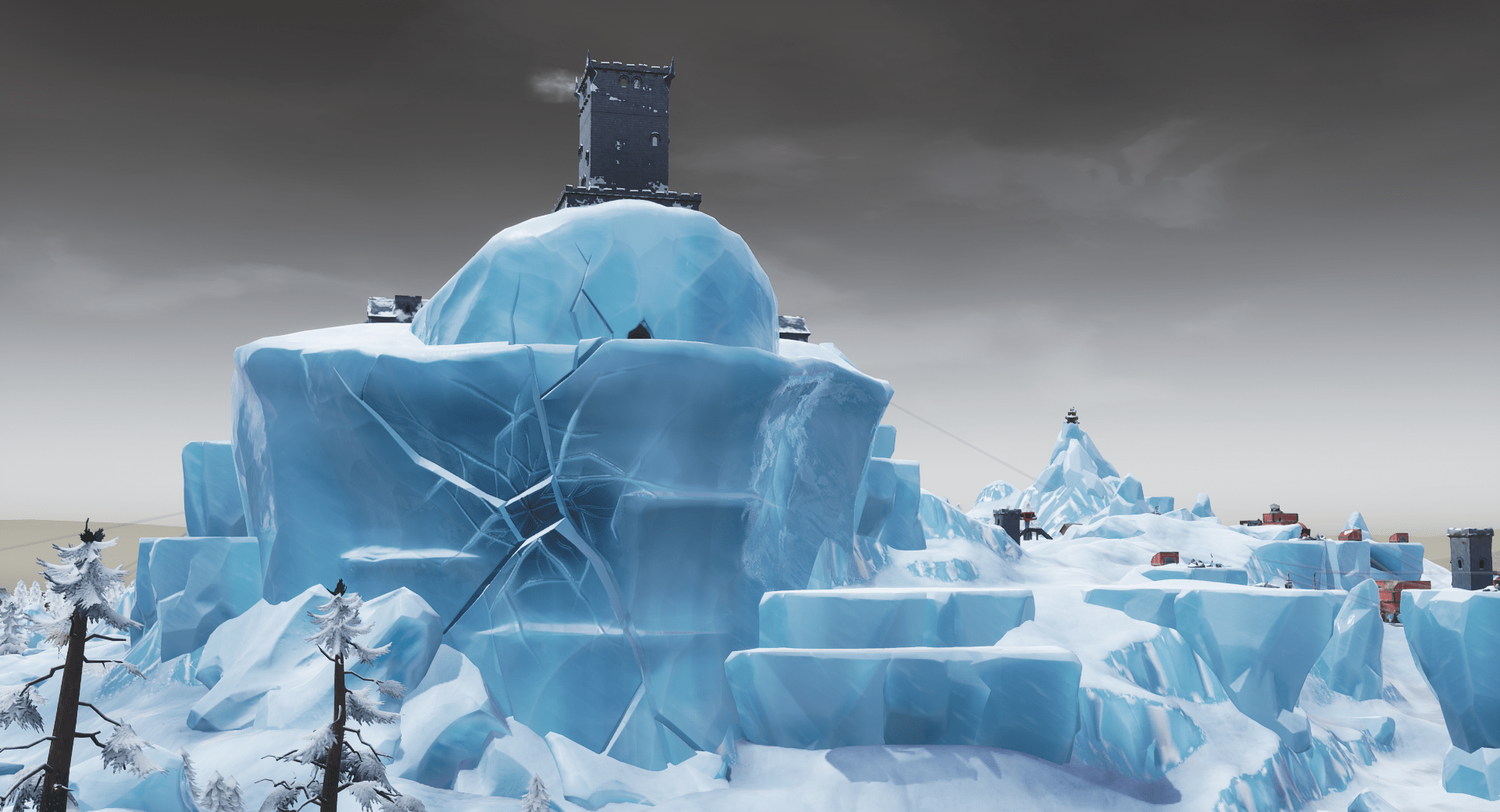 What did you think of the event?