The "Unvaulting" Fortnite event just took place, here's a recap of everything that happened including the destruction of Tilted Towers and Retail Row. We'll be updating this post with more images soon.
Epic Games usually entertain Fortnite players with live in-game events. Last season, Epic had several in-game live events including the Ice Storm and Marshmello concert events.
We've finally had our first event of Season 8, with the season ending on Wednesday, 8th May. Epic have teased an event for some time with the large metallic structure at Loot Lake, the five runes and the monitors at Loot Lake display vaulted items.
During the event, players were able to vote for an item they would like to see unvaulted. The choice of items players had to choose from were the X-4 Stormwing plane, Infinity Blade, Tactical SMG, Drum Gun, Bounce Pads and the Grappler.
During the event players had to smash the stone that contained the vaulted item with the Drum Gun stone being destroyed first, so it looks like the Drum Gun will be unvaulted.
Once the voting part of the event was completed, players were transported back onto the map, and witnessed the volcanic rocks shooting out of the volcano and destroying Tilted Towers and Retail Row in the process.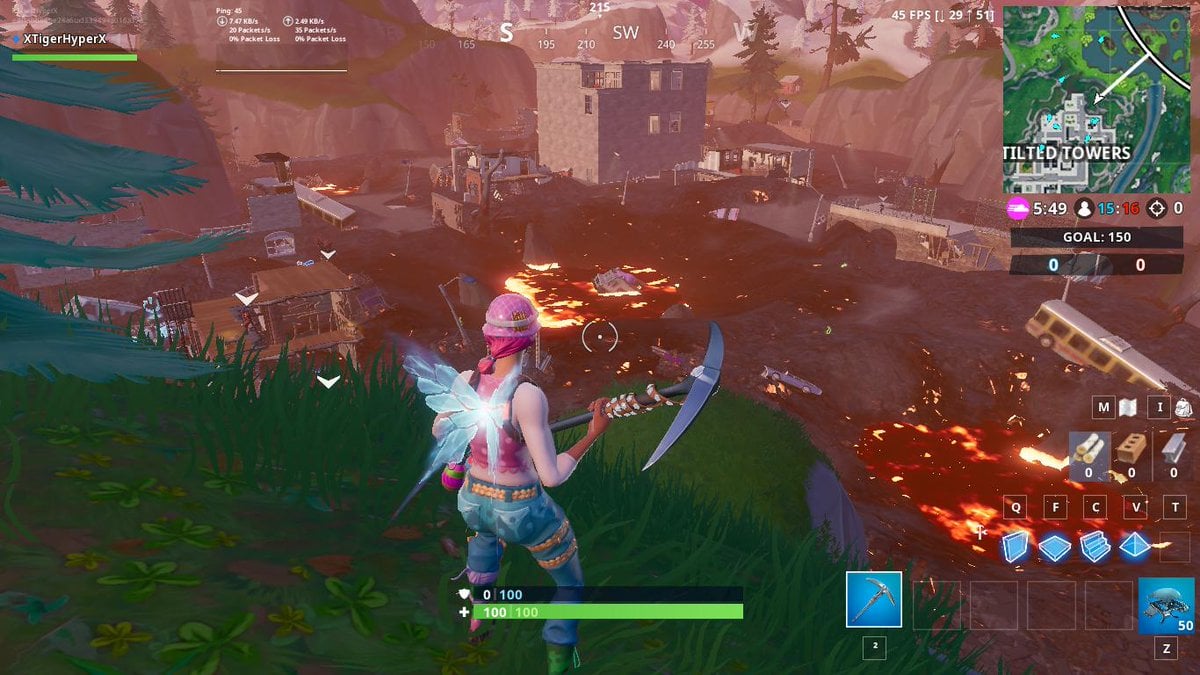 In Retail Row, the surrounding houses remain intact for the most part, and the no sweat insurance building is the only building to have survived. Polar Peak was also hit by a volcanic rock, but no significant changes. You can see the map changes to Tilted Towers, Retail Row and Polar Peak here.
Here's a video from popular Twitch streamer Dakotaz showcasing the event:
TILTED AND RETAIL?

F's in the chat for @nickmercs and @timthetatman pic.twitter.com/oOIoXnmMju

— dk (@dakotaz) May 4, 2019