The water levels on the Fortnite Season 3 map have decreased once again.
Update: Latest water changes (18th July) click here
It's been a few weeks since the launch of Fortnite Chapter 2 Season 3, and as Epic teased, the water levels have lowered during the season. Today, the water levels on the Fortnite map decreased for the second time.
The last time the water levels decreased, Steamy Stacks was water free along with some other locations on the map.
As expected with the decreased water levels, there's a number of roads that are now usable along with some gas stations. We already know when cars will be available in Fortnite thanks to leaks, on July 21st.
There's already at least two new gas stations that are usable after the Fortnite map update, but the water levels will decrease once again on July 18th, three days before cars are expected to be in the game. We can expect a large number of roads and gas stations to be usable.
Here's a full list of what's now available on the map with the new water levels.
Fortnite Map
Risky Reels has made a full return with yesterday's water update and is completely accessible. The unnamed location has taken some damage from the water including wrecked cars that are partially buried in the ground.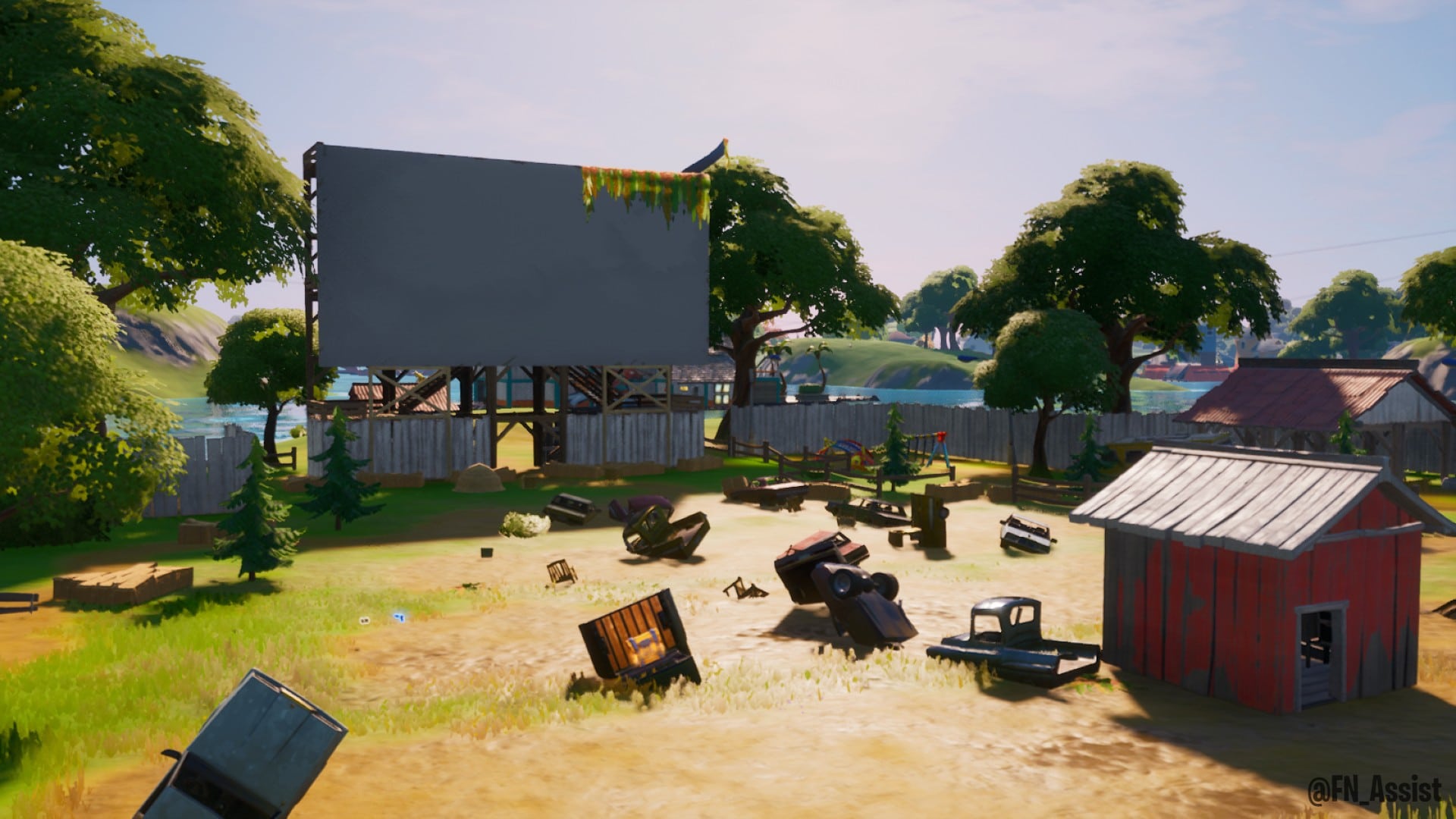 Large parts of Pleasant Park have returned, and the next water update should see Pleasant Park return back to it's season 2 state. The Rickety Rig trash island is on the move once again and the southern island has been removed. The Bandit Barge has also moved with this Fortnite map update.
Parts of Weeping Woods has returned and the reboot can at the location that's in the car park can also be used.
The Sticks Restaurant at Craggy Cliffs is full accessible whilst some of the other buildings are also accessible.
Other changes include parts of Sweaty Sands trash islands being removed, warehouses at Dirty Docks are now accessible, and Camp Cod's house is now completely accessible.