Here's the location where players will be able to deliver fish to ghost in order to unlock the Meowscles' Ghost skin style.
It's the second week or part two of the Meowscles' challenges with part 2 unlocking today at 2pm UTC. There's ten new challenges for players to complete bringing the total to twenty challenges.
Players need to complete eighteen of the twenty available challenges for the Meowscles' Battle Pass skin in order to get the chance to unlock the free additional style for the Fortnite skin.
Once eighteen challenges have been completed, players will then unlock two additional challenges. Depending on which challenges you complete, you'll then unlock the ghost or shadow version of the Mewoscle's skin. The challenge is to deliver fish to ghost or shadow and we've got a locations guide for the deliver fish to ghost challenge.
Fortnite Deliver Fish to Ghost
In order to unlock the Ghost version of Meowscles', players will need to deliver ten fish to Ghost. In order to do this, players will first need to get fish in order to deliver it. As there's no specification as to what fish needs to be delivered, you'll be able to deliver any type of fish to Ghost.
Simply get a fishing rod and stack up on your fish. Get any ten fish you can then head to any of the ghost boxes in order to deliver the fish to him. Here's all the locations of where you can deliver fish to Ghost:
Ghost Mailbox Locations Fortnite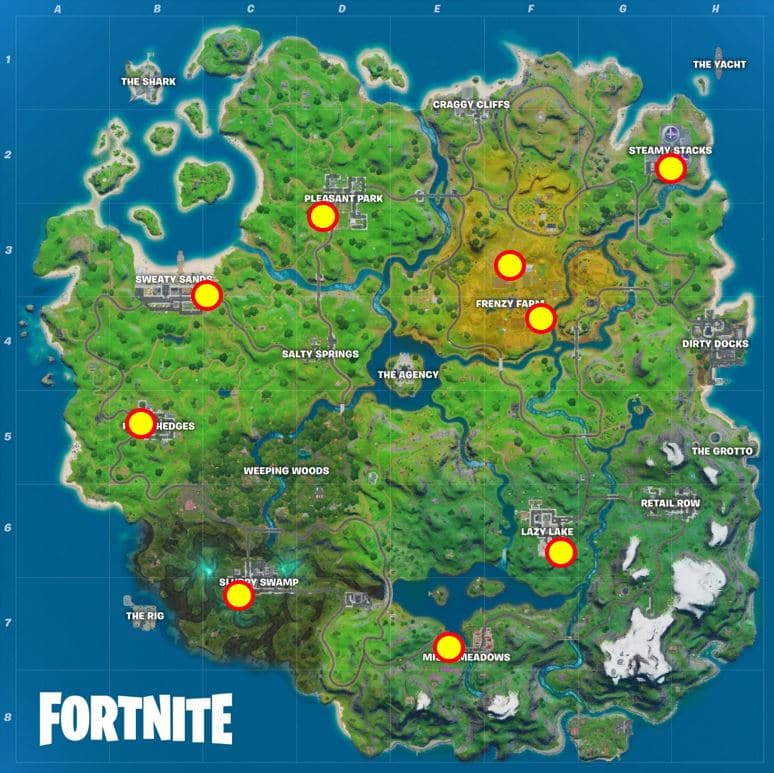 You don't have to deliver all ten fish to ghost in one match. The best locations would be around Slurpy Swamp, Misty Meadows, and Sweaty Sands as there's water nearby where you'll be able to fish.
Here's what the Meowscles' ghost skin style looks like: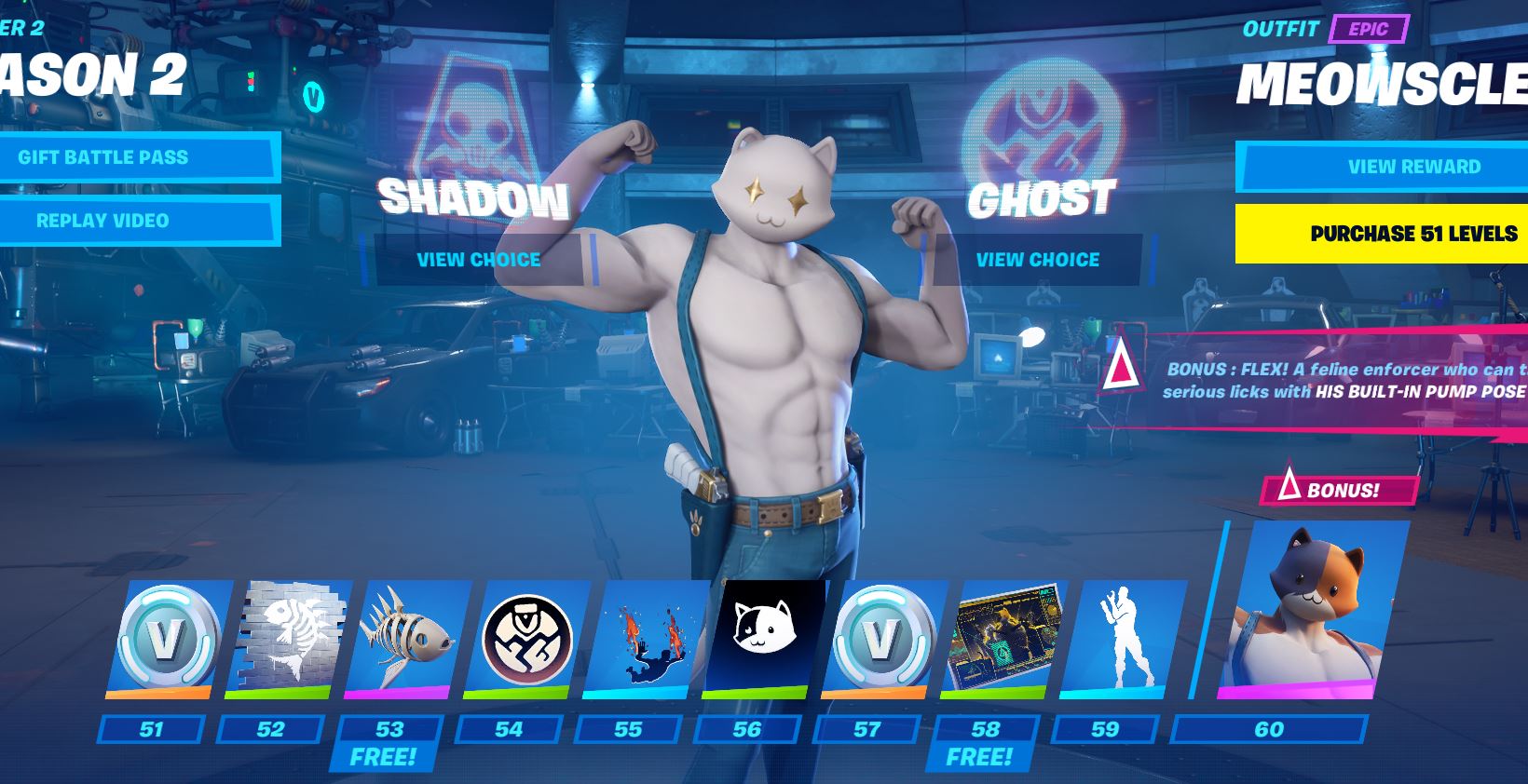 In my opinion, the shadow skin style for Ghost looks better and it seems like from the previous Shadow and Ghost loyalty challenges, many players prefer the shadow versions of the Battle Pass skins.
Click here if you want to unlock the Shadow style for Meowscles instead