Here are the locations of the Fortnite Shadow Mailboxes to help you to unlock the Shadow Style for the Meowscles Skin.
The Week 6 Meowscles' Mischief Challenges have gone live today and there are now a total of 20 challenges that have been released for this Agent. This means that you can now unlock either the Shadow or Ghost style for the Meowscles Agent Skin if you complete 18 of the challenges.
Remember, you can only unlock one style, so be sure to check out both styles properly before you make your decision as your decision will be final and cannot be reversed. Here is how you can unlock the Shadow Style for the Meowscles Skin.
Fortnite: Deliver Fish to Shadow
The Mission you will need to complete in order to unlock the Shadow Style for Meowscles is to deliver fish to Shadow. In order to complete this challenge, you will need to deliver a total of ten fish to the Shadow Mailboxes, which can be found in different places around the Fortnite map.
There are a few types of fish in Fortnite and any of these fish can be delivered to the Mailboxes and you do not even need to deliver all of the fishes in one match, so it should be fairly easy to complete.
Here is a map of Shadow Mailboxes: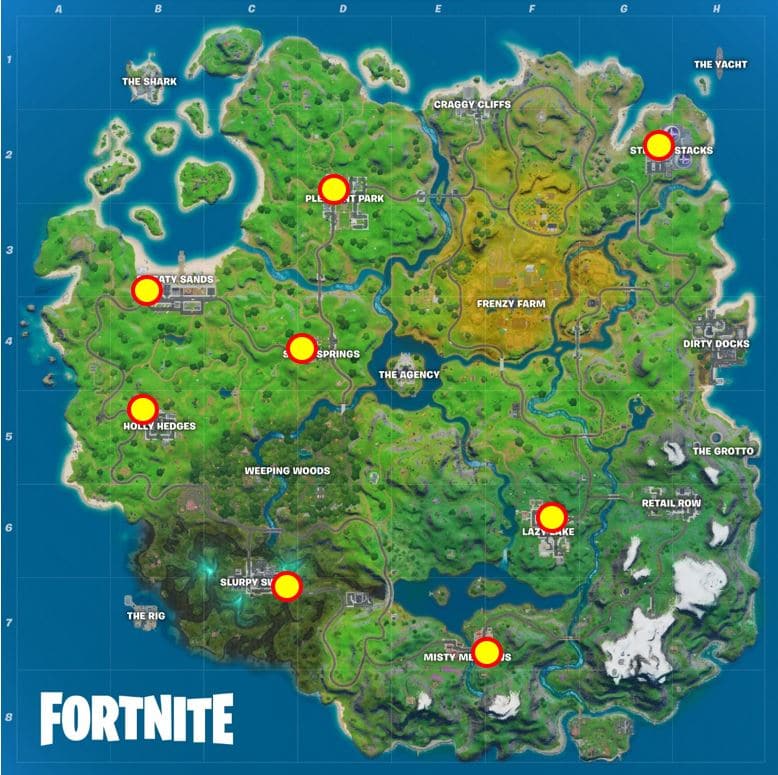 Fortnite Meowscles Shadow Style
Here is the Shadow Skin Style that you will unlock for Meowscles once you have completed the Mission: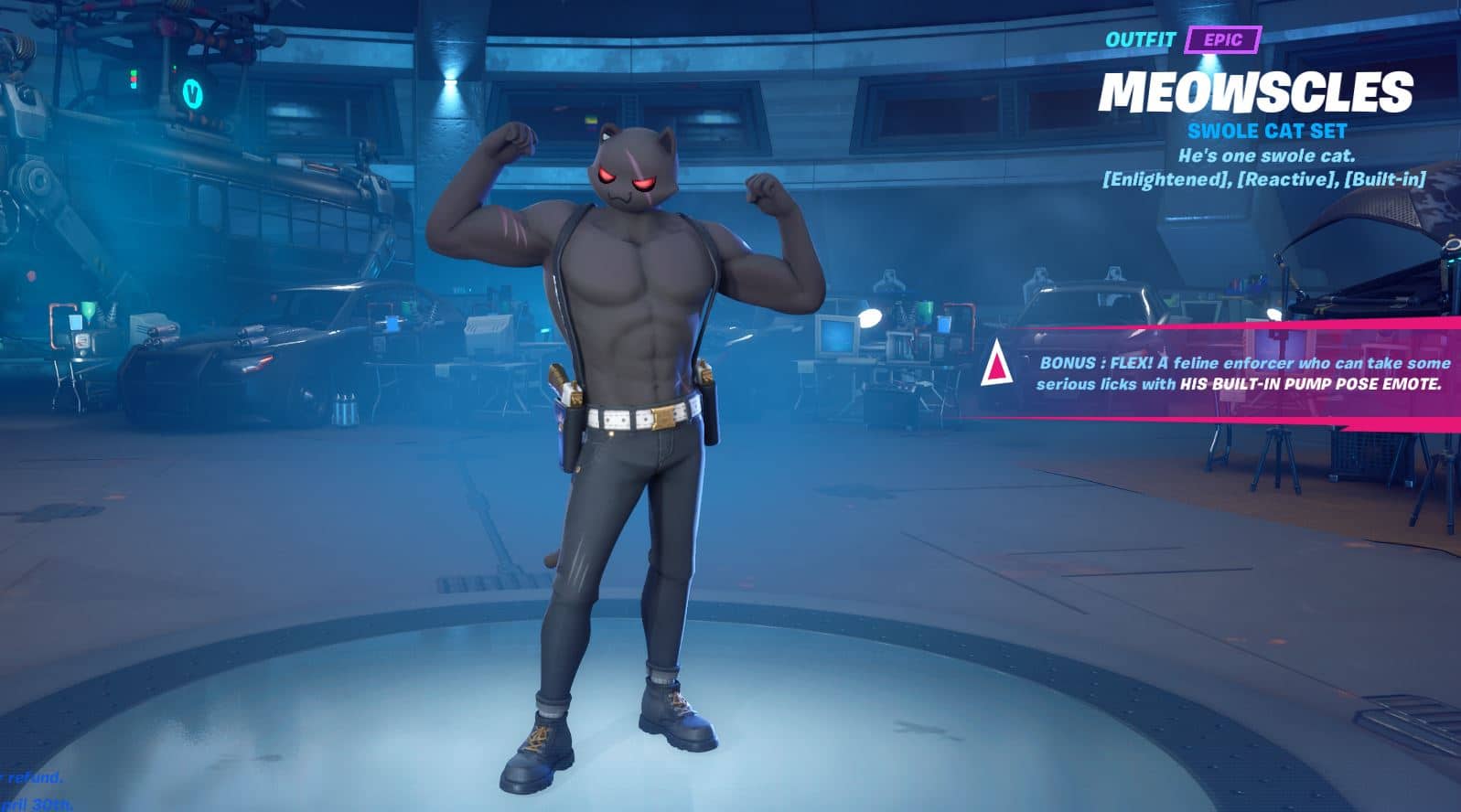 Click here if you want to unlock the Ghost style for Meowscles instead