Here are the Operation Snowdown / Winterfest 2020 Fortnite challenges and rewards.
Epic Games held the first Fortnite Christmas event back in 2018. The event was called 14 days of Fortnite and players could complete challenges to earn themselves free cosmetic rewards.
Last year, we had Fortnite Winterfest 2020. The event included the Winterfest Cabin that players needed to visit in order to unlock their daily Winterfest challenge as well as open presents.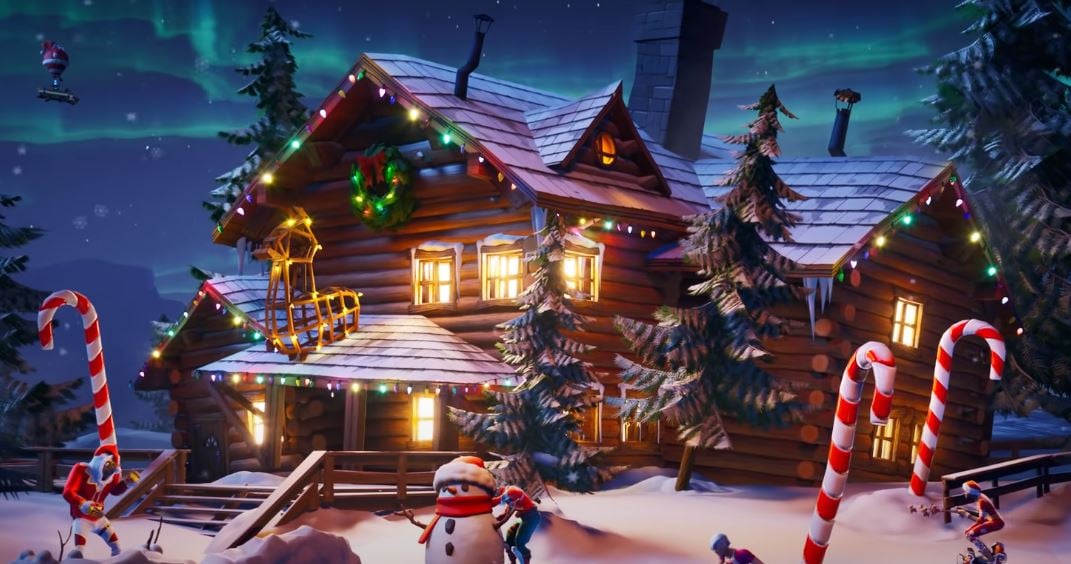 The presents included two free skins, two pickaxes, two gliders, emotes, loading screen, wraps and more. It was the best event we've had in terms of getting free cosmetic, and this year is even better.
This years Christmas event is called Operation: Snowman. Similar to last year, players can complete quests/challenges in order to unlock free cosmetics. In an email sent prior to the v15.10 Fortnite update going live, Epic Games confirmed that there would be two free Fortnite skins available in Operation: Snowman.
Thanks to data-miners, we know what all of the Operation Snowman / Winterfest 2020 challenges will be.
Fortnite Operation Snowman / Winterfest 2020 Challenges
Here are all of the Fortnite Operation Snowman (Winterfest 2020) challenges:
Complete Epic Quests (73)
Visit different Snowmando Outposts (1)
Deal damage with Lever Action Rifle (100)
Dance at different Holiday trees (5)
Search chests at Snowmando outposts (5)
Place top 10 with friends in squads (3)
Destroy Nutcracker Statues (5)
Travel 5,000 meters in X-4 Stormwings (5,000)
Shoot down opponent structures with X-4 Stormwings (10)
Collect gold bars (100)
Catch a Snowy Flopper (1)
Revive a player in different matches (3)
Hide inside a Sneaky Snowmando in different matches (3)
Play duo/squads with friends (5)
Stoke a campfire (2)
Deal damage at Snowmando Outposts (250)
Use Chiller Launcher to apply icy feet to opponents (10)
Free Fortnite Skins
Looking the the Operation Snowman leaks, it looks like the two free Fortnite skins from Winterfest 2020 is Snowmando and Frost Squad. It looks like all the other challenges provide 10,000 season 5 XP. It's likely the other free cosmetics will be unlocked through other means.
Here's a look at the free skins: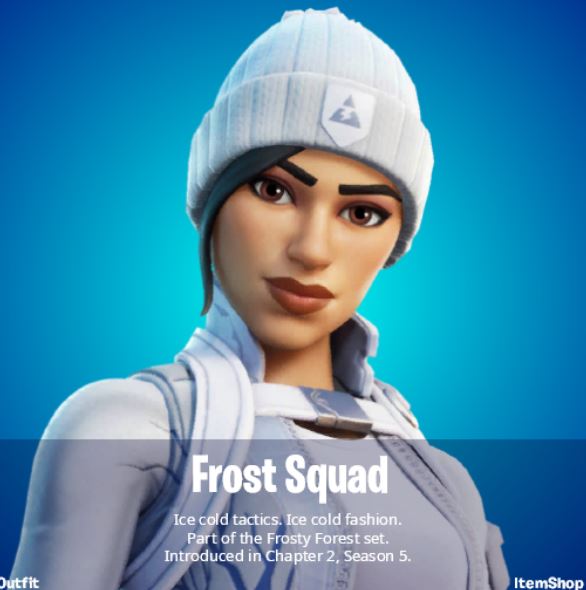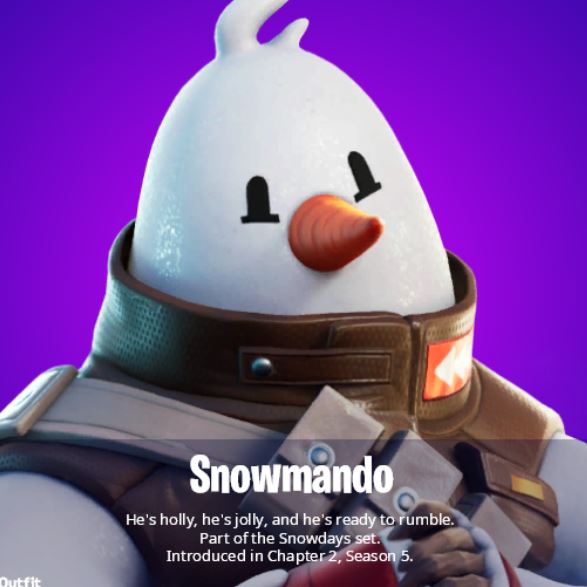 Snowmando will be unlocked after completing nine of the Operation Snowdown challenges and Frost Squad will be unlocked after completing 12 quests/challenges.
Update: it looks like Epic decided to release the Fortnite Spy Within challenges and rewards first. We'd expect the Operation Snowdown operation to go live Thursday at 2 PM GMT.