Here's the location of the radio station in Fortnite that you'll need to visit for the Cameo Vs. Chic overtime challenges.
The fourth set of Fortnite overtime challenges for chapter 2 season 1 were recently released by Epic Games. This week's challenges are for the Cameo Vs. Chic Battle Pass skin. Upon completing the challenges, players will be granted with the yellow skin style for Chic.
There's a total of ten challenges you'll need to go in-game to complete. Most of the challenges are fairly straightforward and should be easy to complete. You can check out all of our Cameo Vs. Chic guides listed here.
One of the challenges requires players to visit different locations or objects on the map including a lonely recliners, a radio station, and an outdoor movie theater. Here's where you'll find the radio station. We've also linked the location to the Lonely Recliner and the Outdoor movie theater at the bottom of the article.
Radio Station Fortnite Location
The Radio Station in Fortnite is located close to Craggy Cliffs, to the east on the hills. It's not an area of the map that's visited by the much of the player base, so there's a good chance you don't know exactly where it is.
Here's what the Fortnite Radio Station looks like in-game:
Here's the exact location of the Radio Station. Remember, you only need to visit the radio station in order to complete the challenge.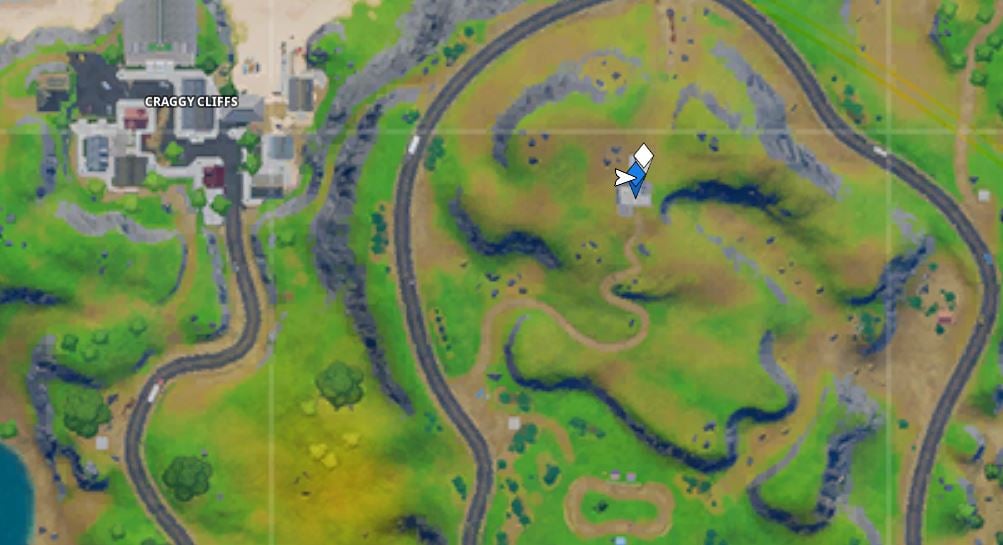 Below are links to the guides for the other locations for this challenge. We've also linked all of the Cameo Vs. Chic articles where you'll find links to all the guides we've published thus far.