There's three brand new, unleaked, Fortnite Star Wars skins in today's Fortnite Item Shop. The Star Wars skins are Rey, Finn, and Sith Trooper. These skins can be purchased separately or in the Rise of Skywalker pack.
In Today's v11.30 Fortnite update, there were a whole host of leaks including newly leaked Fortnite skins and other cosmetics, the Polar Legends bundle, Christmas event challenges and rewards, new skin styles, and more. To check those out head on over to the homepage to check all of today's Fortnite news and leaks.
Fortnite will have a live Star Wars event at Risky Reels this Saturday, and the stage at Risky Reels is set for the event. Leaks suggest it'll be more than just a premiere of exclusive footage of the upcoming Star Wars movie.
Dataminers leaked that were will be Fortnite Star Wars challenges, things crashing down on the map, and much more. Not only that, but a recent leak from the PlayStation store states that players will receive a free Fortnite Star Wars glider called Tie Whisper. It's likely a reward from the Star Wars Fortnite challenges. You can read more about that free glider here.
There were a number of encrypted files which dataminers couldn't leak, however, it was confirmed the vast majority of them would be Star Wars skins. The Fortnite Item Shop just updated with three brand new Fortnite Star Wars skins.
Fortnite Star Wars Skins – Rise of Skywalker Pack
The three Fortnite Star Wars skins are Rey, Finn, and Sith Trooper. All of these skins weren't leaked by dataminers in today's update. However, you can check them out below if you haven't had the chance to check out today's Fortnite Item Shop.
Before we move on, if you'd like to support us, use code FORTNITE-INSIDER in the bottom right of the Item Shop. We receive a small 5% commission with no additional cost to you. This is part of the Epic Affiliate Partner program.
Finn Fortnite Skin
Finn can be purchased separately for 1,500 V-Bucks. The description of the Finn skin is, "Former Stormtrooper and now committed Resistance member".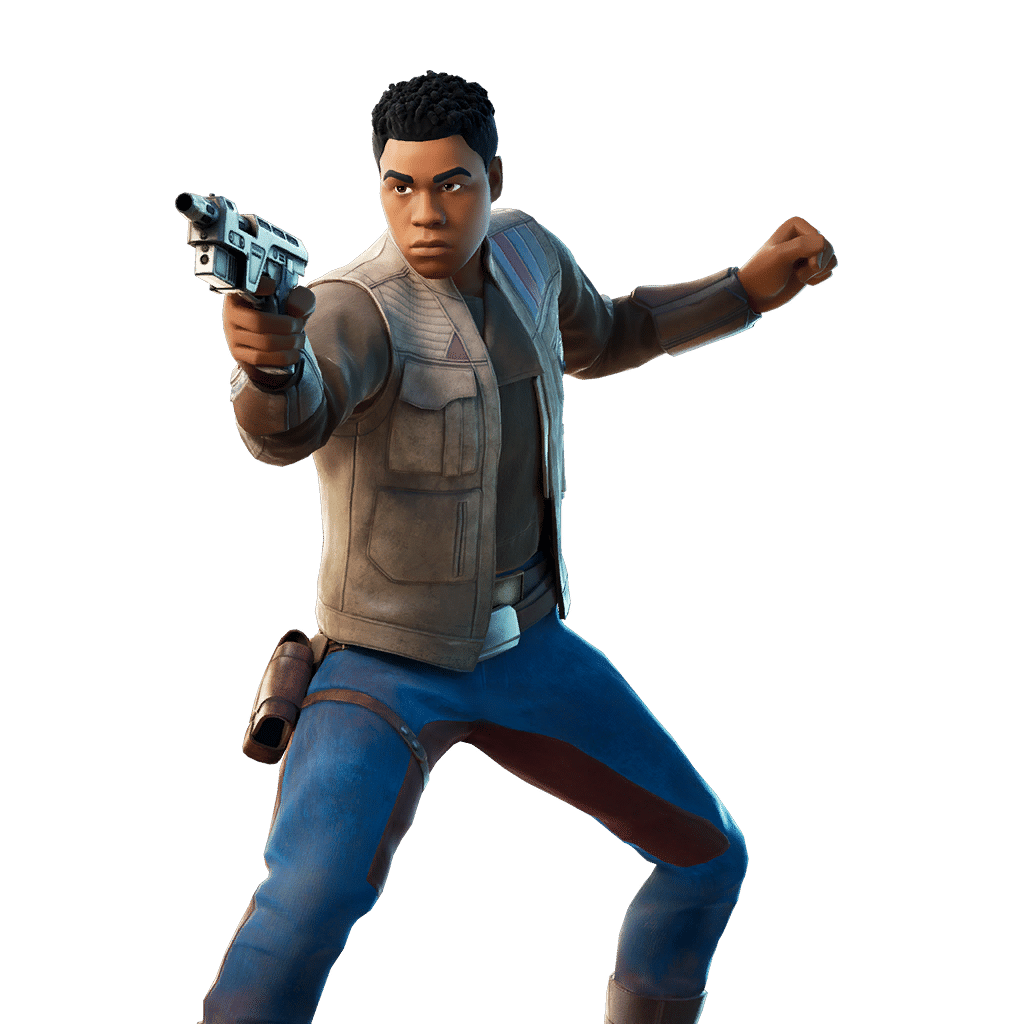 Rey Fortnite Skin
The Rey Fortnite skin can also be purchased for 1,500 V-Bucks and the description of Rey is, "A scavenger, now studying the Jedi ways".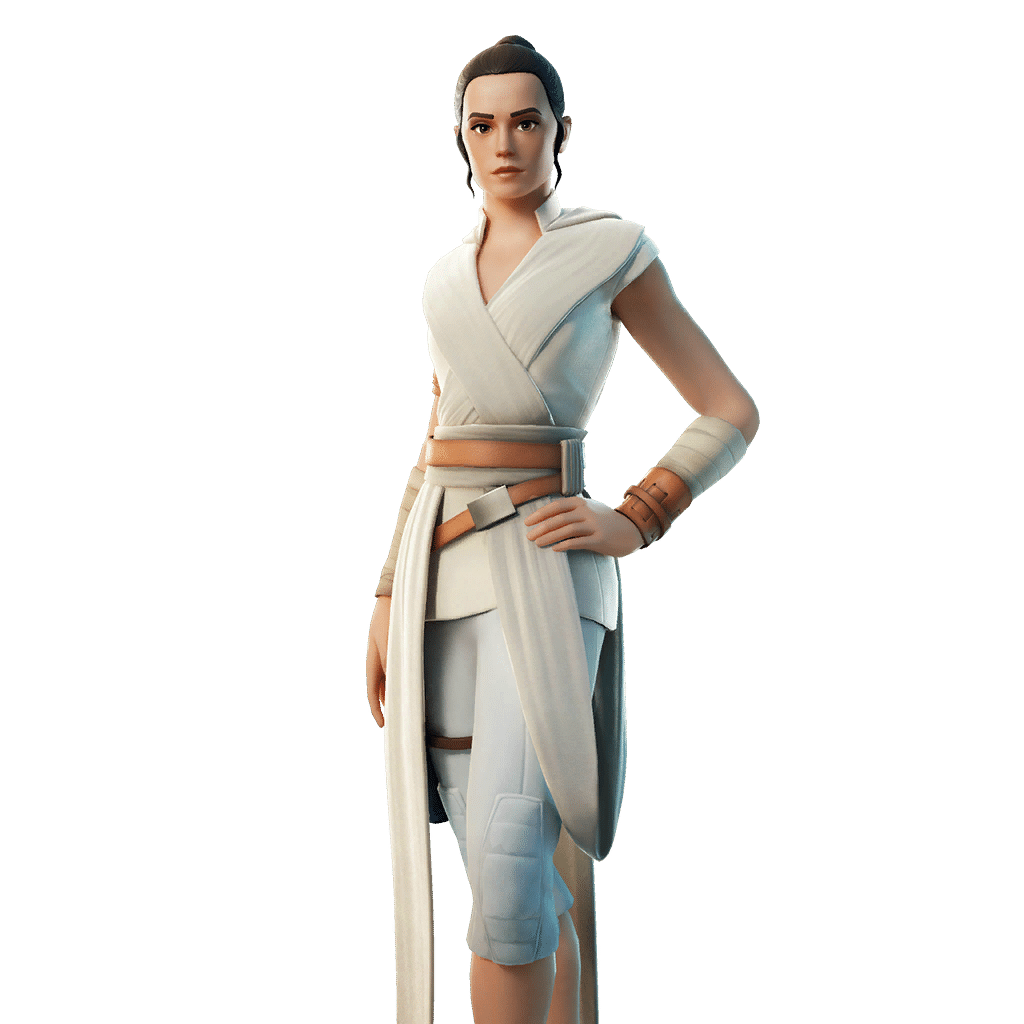 Sith Trooper Fortnite Skin
Sith Trooper is available for 1,500 V-Bucks and the description of the skin reads, "Elite soldier of the First Order".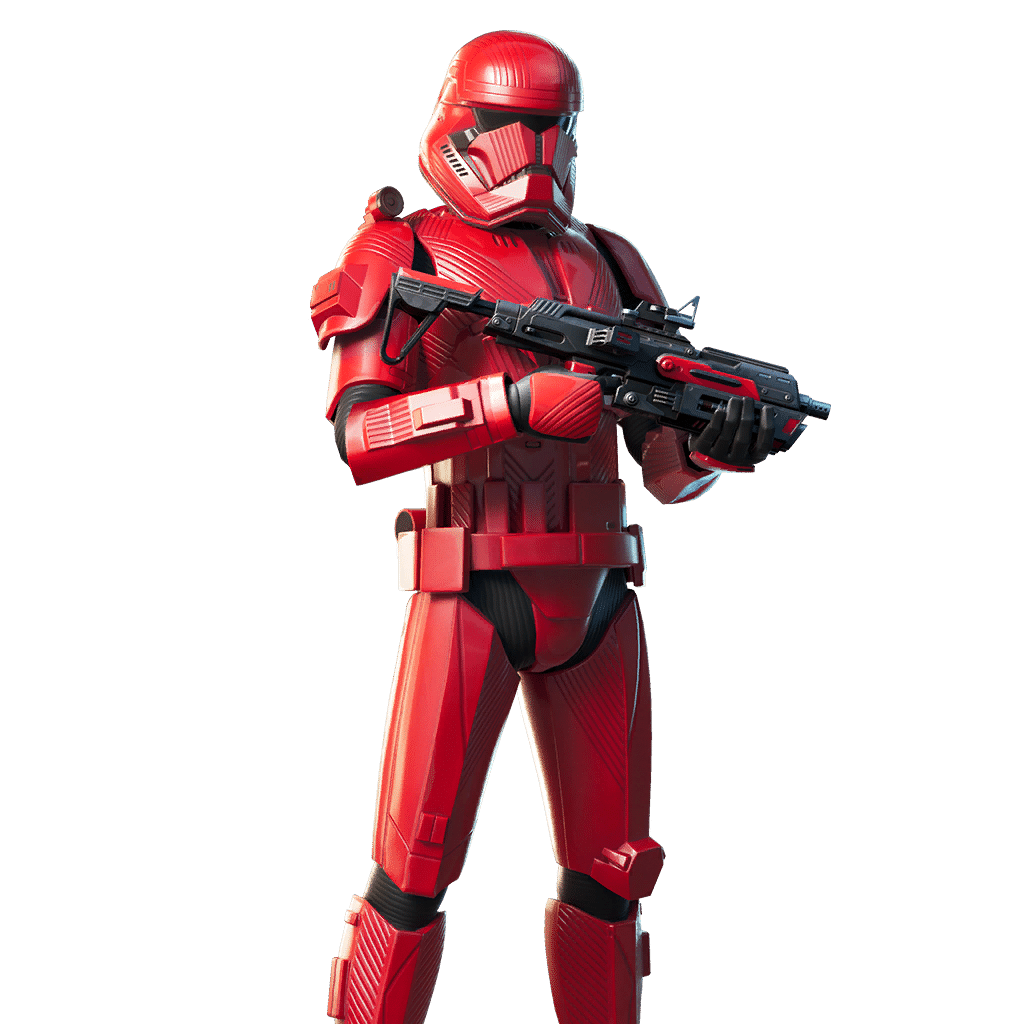 Riot Control Baton Fortnite Pickaxe
"Control the situation". 1,200 V-Bucks.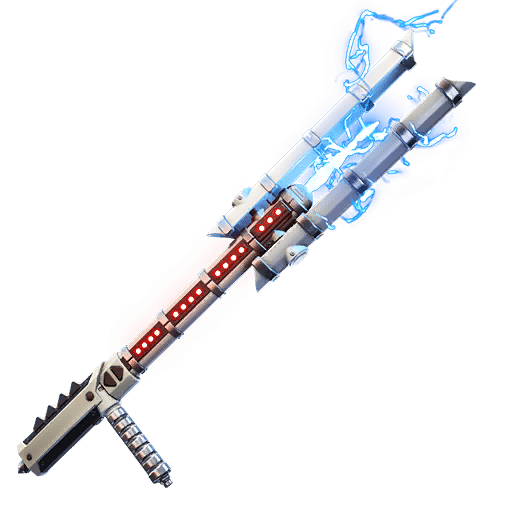 Rey's Quarterstaff Fortnite Pickaxe
"Staff of a scavenger". 800 V-Bucks.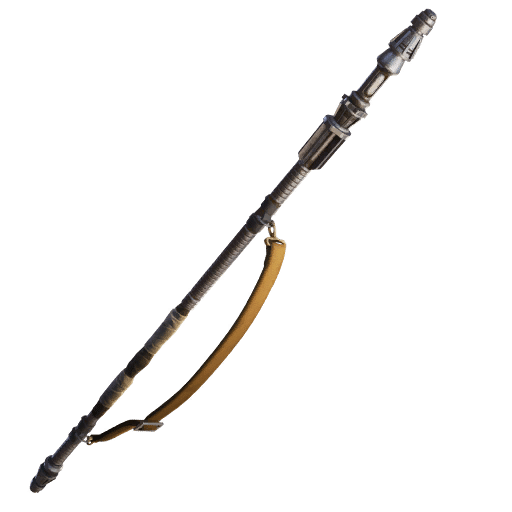 First Order TIE Fighter Fortnite Glider
"This has got some moves". 1,200 V-Bucks.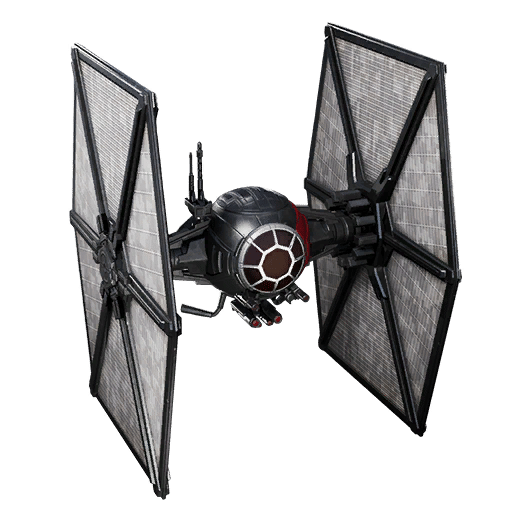 You can purchase these Fortnite Star Wars skins, pickaxes, and glider separately, or you can purchase it in the Rise of Skywalker Pack for 3,500 V-Bucks which saves you 1,000 V-Bucks. The Rise of Skywalker Fortnite Star Wars Pack includes the three skins, and the three back blings they come with.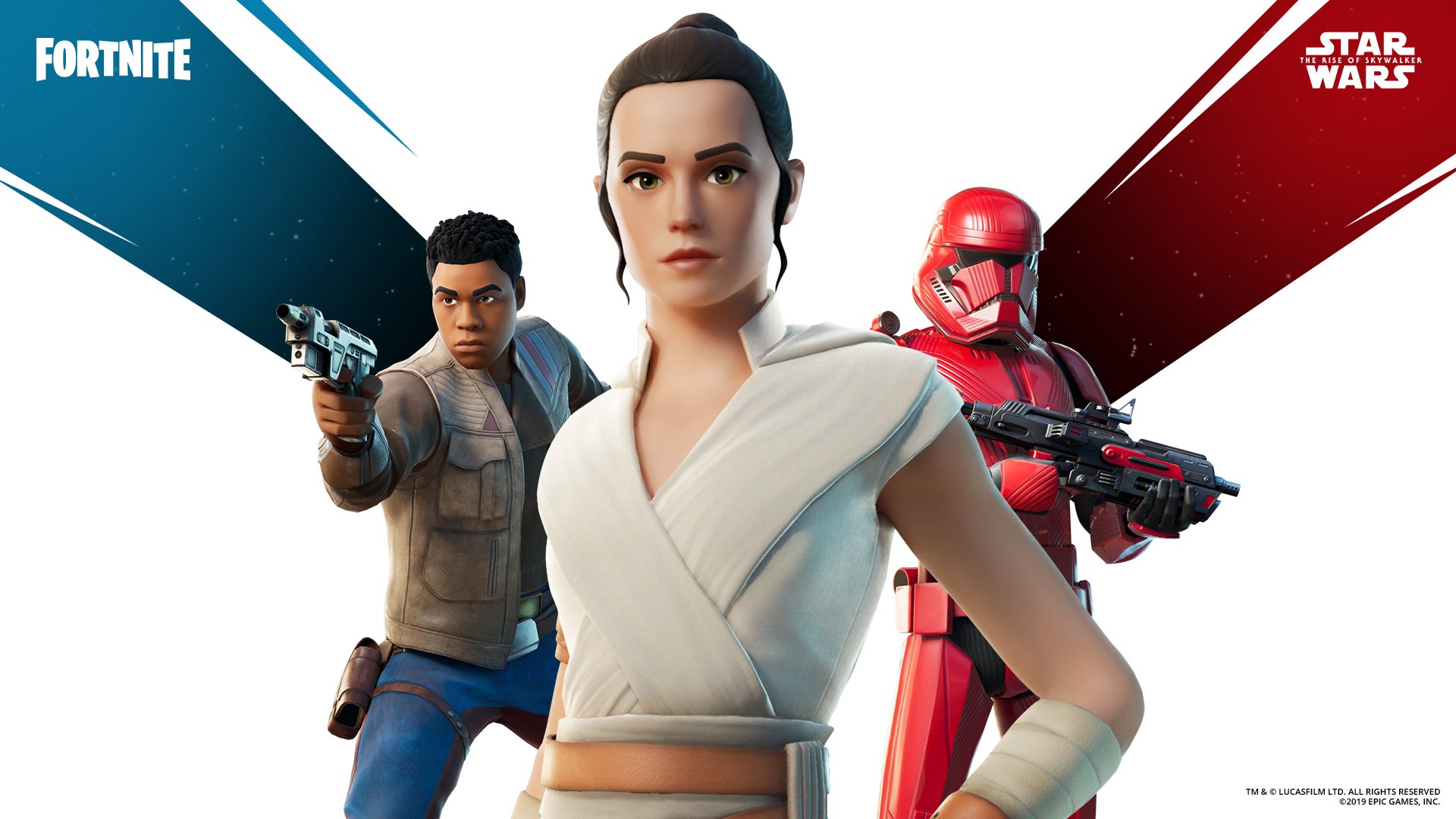 There's also a couple Fortnite Star Wars emotes called Resistance Thumbs Up and Traitor! There's also two banners, First Order and Resistance.
Will you be purchasing any of these brand new Fortnite Star Wars skins and cosmetics?