The last Limited Time Mission for Season 10 has just been released, Last Stop, and they have been updated in v10.40.1. Here are all of the leaked objectives/challenges you will need to complete.
The first objective for the Last Stop Limited Time Mission is now available to complete, and as with the previous Limited Time Missions for this Season, there will be a new objective that is available to complete each day.
The Ready or Not.. Limited Time Mission is no longer available to complete, but if you did manage to complete three of the seven objectives, you will have unlocked the Loading Screen. You can see a guide on the location of the Hidden Battle Star here.
At the time of writing, there is only one objective/challenge available to complete for the Last Stop Mission, but data-miner @iFireMonkey has leaked all of them, which can be seen below.
Last Stop LIMITED TIME MISSION CHALLENGES/OBJECTIVES
Deal damage with Suppressed weapons to opponents (500)
Outlast opponents in Solo or Squads mode (150)
Assault Rifle eliminations (5)
Search Chests at Loot Lake or Happy Hamlet (7)
Land at Lucky Landing or Retail Row in different matches (2)
Search Ammo Boxes in a single match (5)
Visit different Named Locations (10)
Last Stop LIMITED TIME MISSION REWARDS
1 objective completed – 10 Battle Stars
2 objectives completed – 500 XP
3 objectives completed – Last Stop Loading Screen
4 objectives completed – 10 Battle Stars
5 objectives completed – 1,000 XP
6 objectives completed – 10 Battle Stars
7 (All) objectives completed – 2,000 XP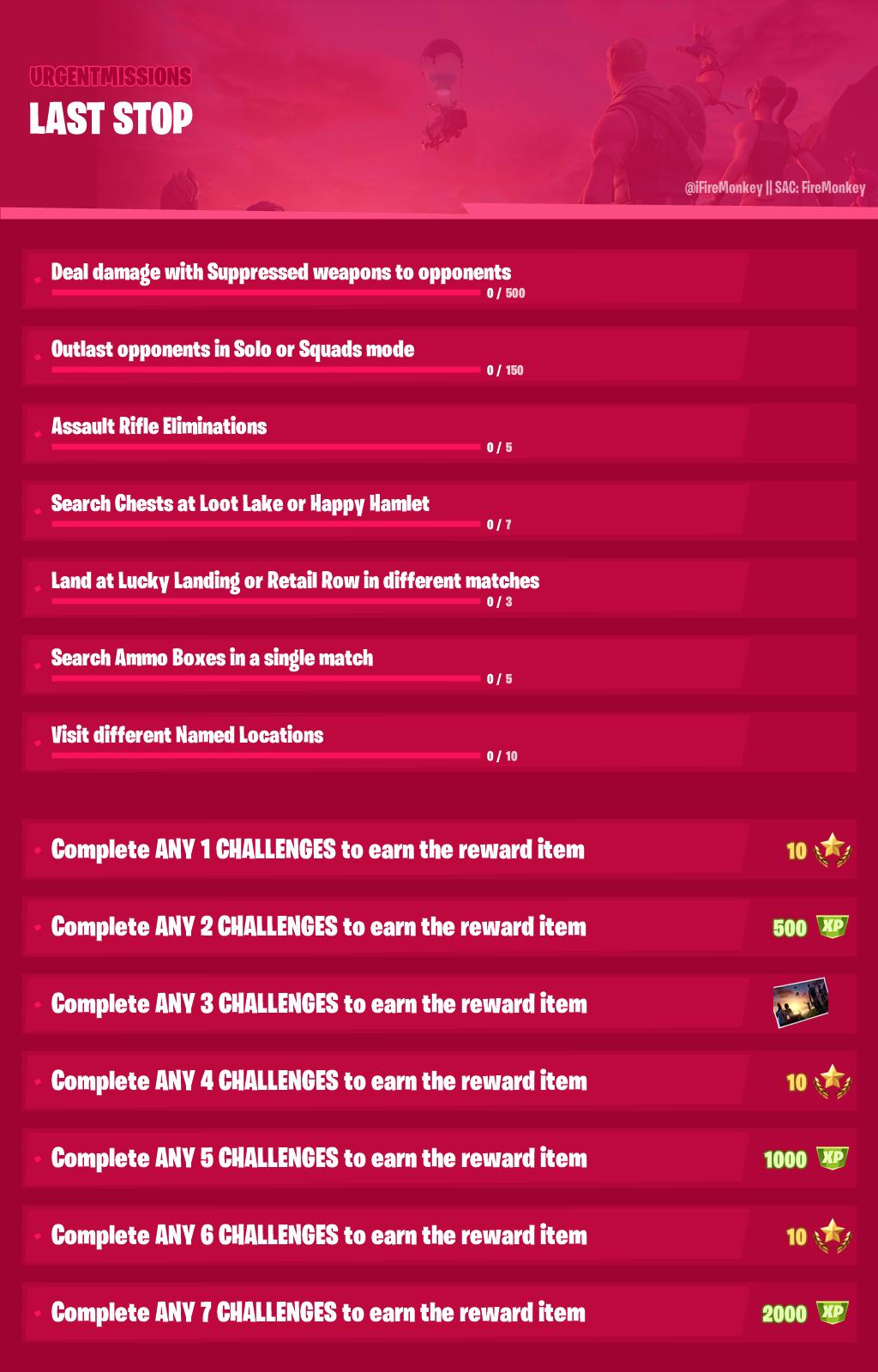 Last Stop LIMITED TIME MISSION LOADING SCREEN
As with all of the Limited Time Missions this season, you will unlock a Loading Screen after completing three of the objectives for this Mission, which is called Last Stop. It has the description, 'Thank you bus driver!' and is of Uncommon rarity.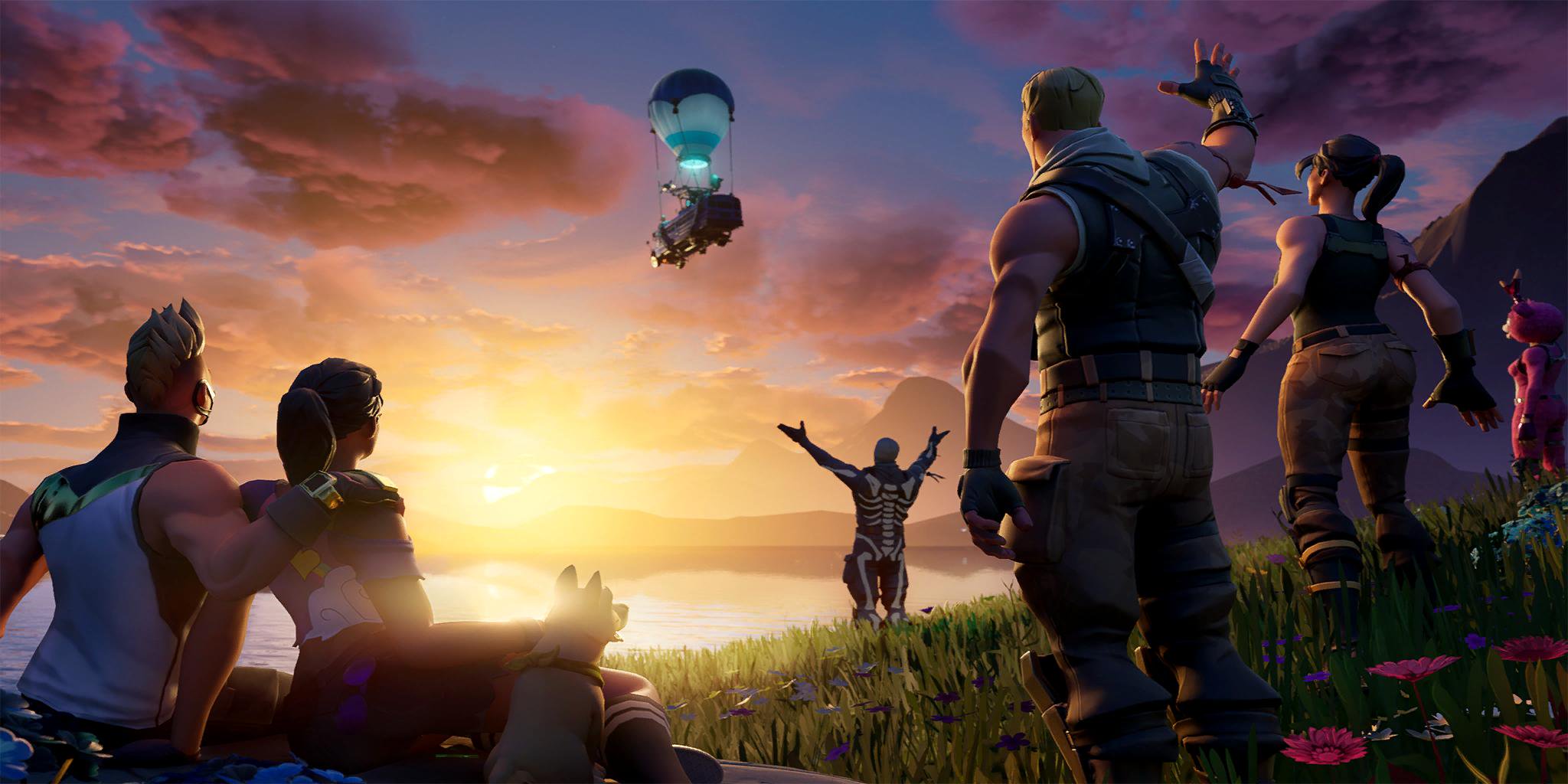 We will be releasing a guide on how to find the hidden Battle Star as soon as it is available. This is the last Mission that will be released for Season 10 of Fortnite Battle Royale and we will have to wait and see what Epic have in store for next season.
What do you think the theme for the next season will be and do you think they will introduce a new map?