Another secret mission/quest has been added in the v14.10 Fortnite update and here is how you can complete it for bonus XP.
In the v14.10 update that took place earlier today, there were two new secret missions/quests that were added to the game. Completing these quests grant you additional XP to help you to complete the Season 4 Battle Pass. One of the secret missions is called The GNOM Talk and we have created a guide on how to complete this, which you can see by clicking here.
The other secret quest is called 'The Event of the Year' and this post will show you how to complete it to get additional XP.
Fortnite Season 4 Free XP Secret Mission – The Event of the Year Quest
This secret mission is another easy one to complete as you just need to know where to go and you will have completed the challenge. For this mission, you will need to go to the Stumpy Ridge Landmark. You can find this landmark located northeast of Slurpy Swamp and we have marked the exact location on the map below.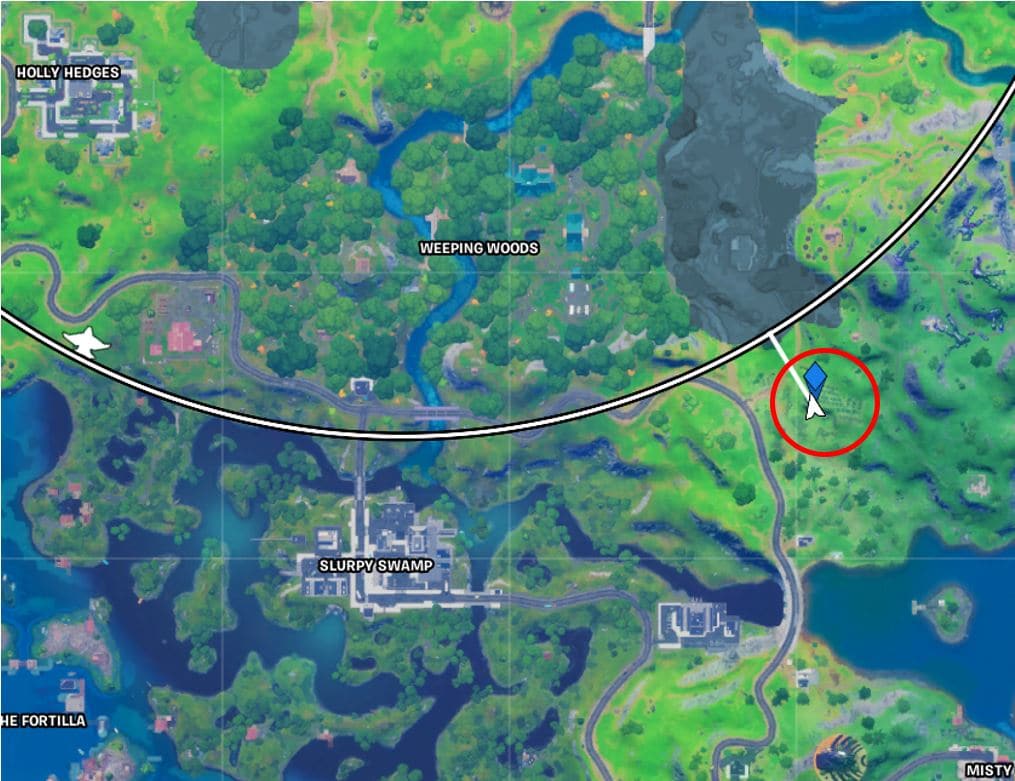 You will know you are in the right place as you will see Stumpy Ridge on the left side of the screen. To complete the challenge, you will need to go to the Super Slurp billboard by the trees and once you have, you will get the notification on the left side of the screen that you have been granted 20,000 XP.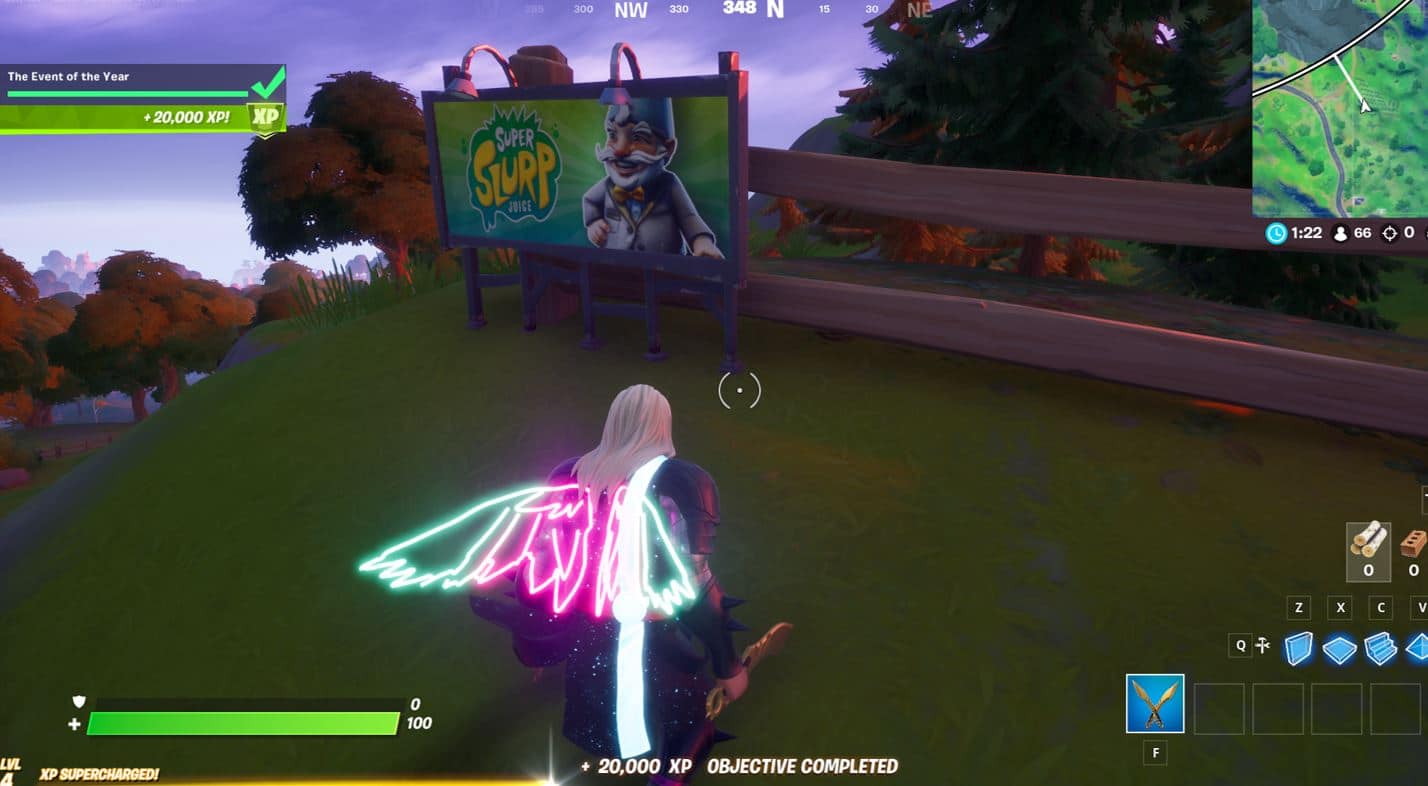 Completing these secret challenges is an easy way of gaining XP to level up in this seasons Battle Pass. We will be letting you know if any more secret quests are released as soon as they are added.