Here is how to complete the new secret mission in Fortnite Chapter 2, Season 4 for some easy XP.
There are seven new challenges that are released every week in Fortnite and these challenges appear on the Map Challenges table in the Battle Pass tab. These challenges can be completed for XP but Epic have also been releasing secret missions/challenges that do not appear on the Map Challenge table.
This season there has only been one secret quest that has been released and all you had to do was to visit the Coral Buddies to see the damage that has been done. If you need help on where to find them, click here. A new secret mission/quest has been released with the v14.10 update and here is what you need to do.
Fortnite Season 4 Free XP Secret Mission – The GNOM Talk Quest
This secret mission is another easy one to complete as all you will need to do to complete it is to go to the right location. This challenge is called 'The Gnom Talk' and so you must find where the gnomes are located.
The GNOM Talk Map Location
You will find a group of gnomes gathered at the edge of the map, southwest of Misty Meadows. We have marked the exact location on the map below: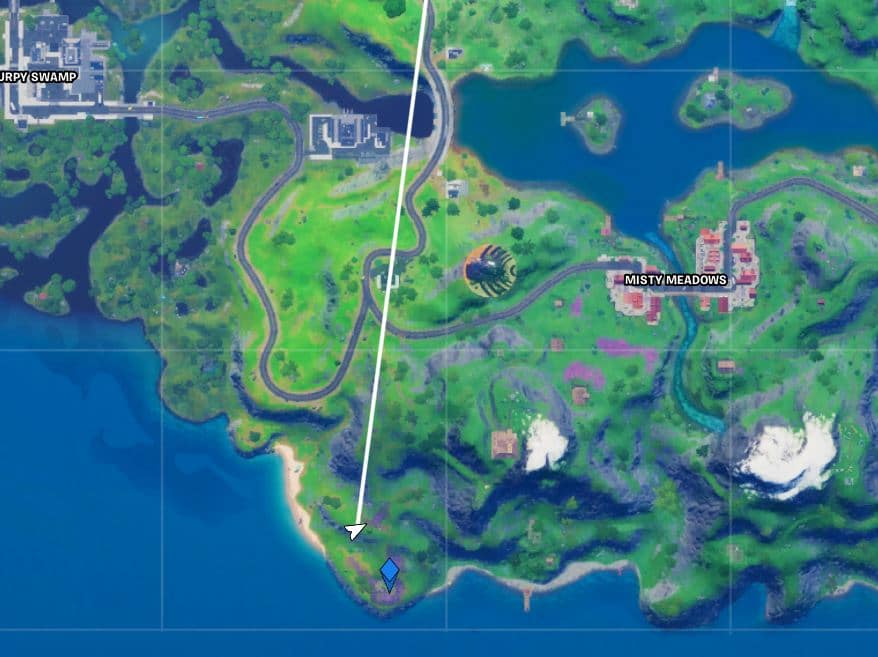 All you need to do is to go up to the gnome on the platform and you will see that the Slurp barrel explodes after a few seconds, the gnome has gone and you will have completed the challenge. You will be granted 25,000 XP and you will see on the left side of the screen that you have complete the Gnom Talk challenge.
Here is what the platform looks like after you have completed the challenge. You can see exact location on the mini map located in the top right hand corner of the image.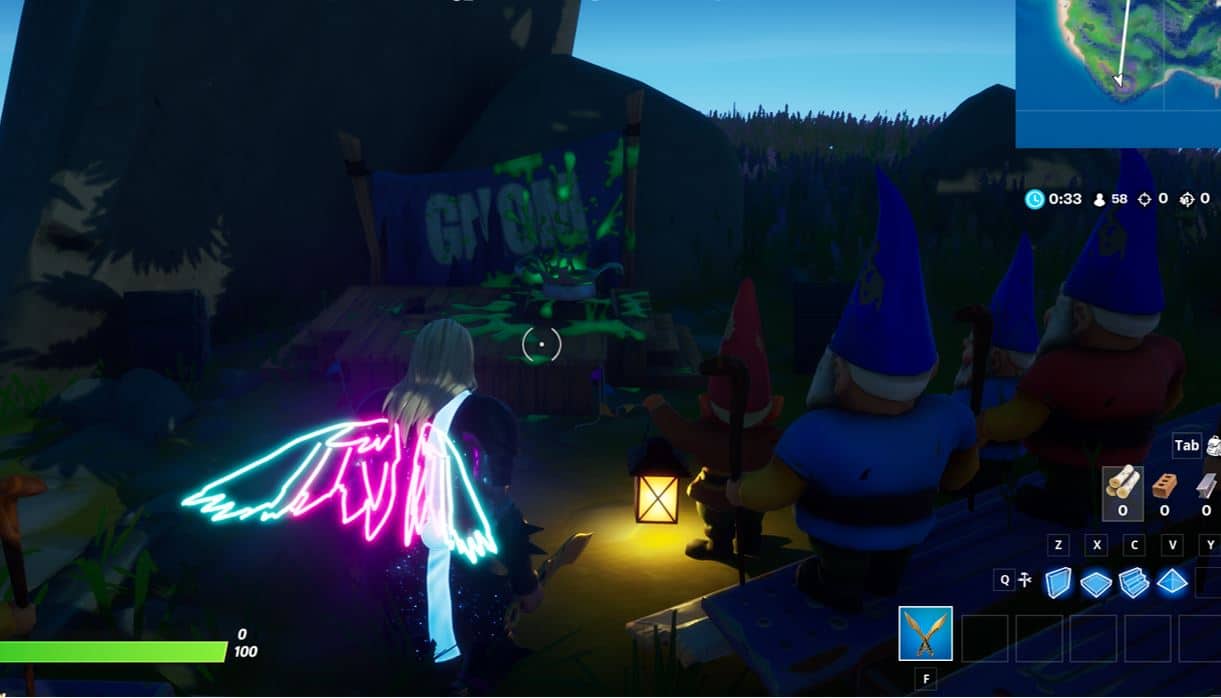 There is another secret quest that has been added in today's update and you can see how to complete it for an additional 20,000 XP by clicking here.