Here are all of the challenges that have been leaked for Week 8 of Fortnite Chapter 2, Season 4.
Every week on Thursdays at 2pm BST, new challenges are released in Fortnite Battle Royale. There are a total of seven weekly challenges that are made available for players to complete, six of which are normal solo challenges and the last one being a team challenge. The difference between these types of challenges is that team challenges tend to be harder or more time consuming and can be completed with others. Completing team challenges also awards you with 50,000 XP and 25,000 XP for the other six challenges.
Completing the challenges is an easy way to earn XP and to level up in the Season 4 Battle Pass quicker, but there are also some secret quests you can complete for bonus XP. There is no way of knowing these quests are available to complete in-game, but we have been posting about these with detailed guides on how to complete them when they are released. To see all of the secret quest that have been released so far, click here and if you just need a guide on the newest Most Wanted quest, click here.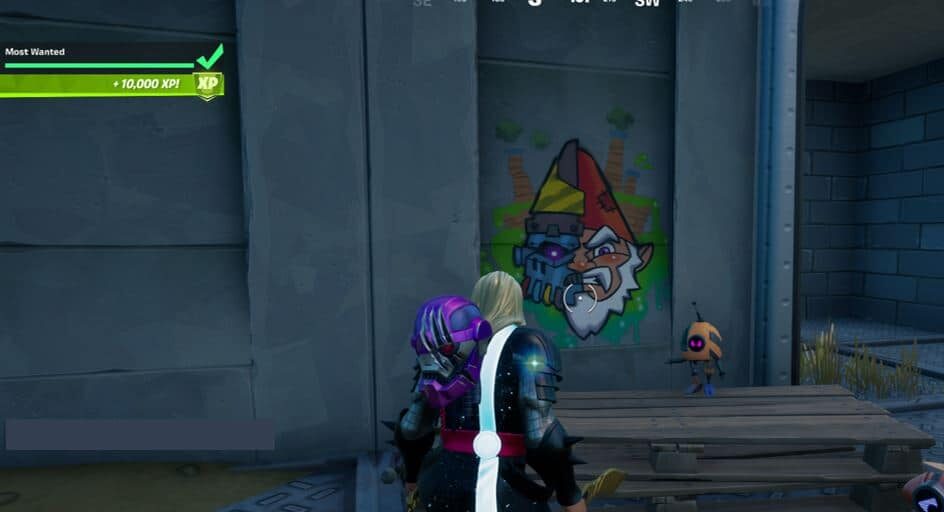 Fortnite Week 8 Challenges
Here are all of the seven challenges that will be released on Thursday 15th October for Week 8 of Fortnite Chapter 2, Season 4:
Search Chests at Sweaty Sands (7)
Eliminations at Stark Industries (5)
Drive a car or truck through a rift (1)
Eliminate opponents while jumping or falling (5)
Headshot Doom Henchmen or Stark Robots (35)
Visit different Named Locations in a single match (5)
Deal damage to opponents with Assault Rifles or Sniper Rifles (15,000)
The majority of these challenges are quite easy to complete, however we will be releasing guides on some of these when the challenges are available to complete in-game. This week, there is a challenge that requires players to visit five different named locations in a single match. Now that you can drive cars/trucks in Fortnite, this should actually be an easy challenge to complete.
Dealing 15,000 damage to opponents with Assault Rifles or Sniper Rifles is the team challenge for this week, which isn't actually hard to complete. You could easily complete this challenge by playing in the Team Rumble mode and can even be done solo.
Be sure to turn website notifications on for all the latest Fortnite news!
If you live in the UK and have always wanted to try American sweets and snacks, be sure to check out our new business venture, Sugarlicious. Follow us on Instagram and check out our website www.sugarliciousltd.co.uk.