As always, players that have purchased the Battle Pass will be able to unlock different cosmetics when reaching different levels. The Fortnite Season 5 Battle Pass is 950 V-Bucks and can be purchased in-game.
Epic have always added something new to the Battle Pass every season and this season is no different. Sprays were the newest addition for Season 4 and this season it's toys! In addition to being able to play football,  players can now play basketball, golf or toss around a beach ball with friends in Fortnite.
Similar to Season 4, there are two skins that have 6 unlockable styles. The skins that can be upgraded for this season is Drift and Ragnarok, which are both legendary skins. The styles are unlocked by progressing in level.
Here is a video of all the Battle Pass Skins, Pickaxes, Backblings, Emotes and a breakdown of the skins for Season 5 below:
Huntress (Epic) – Fortnite Season 5 Battle Pass Tier 1
The fearless raider form storm-tossed seas
Drift (Legendary) – Fortnite Season 5 Battle Pass Lvl 1
Journey into the unknown, and find your way to victory.
Style 1 & Style 2 (Unlocked at 10,000 XP)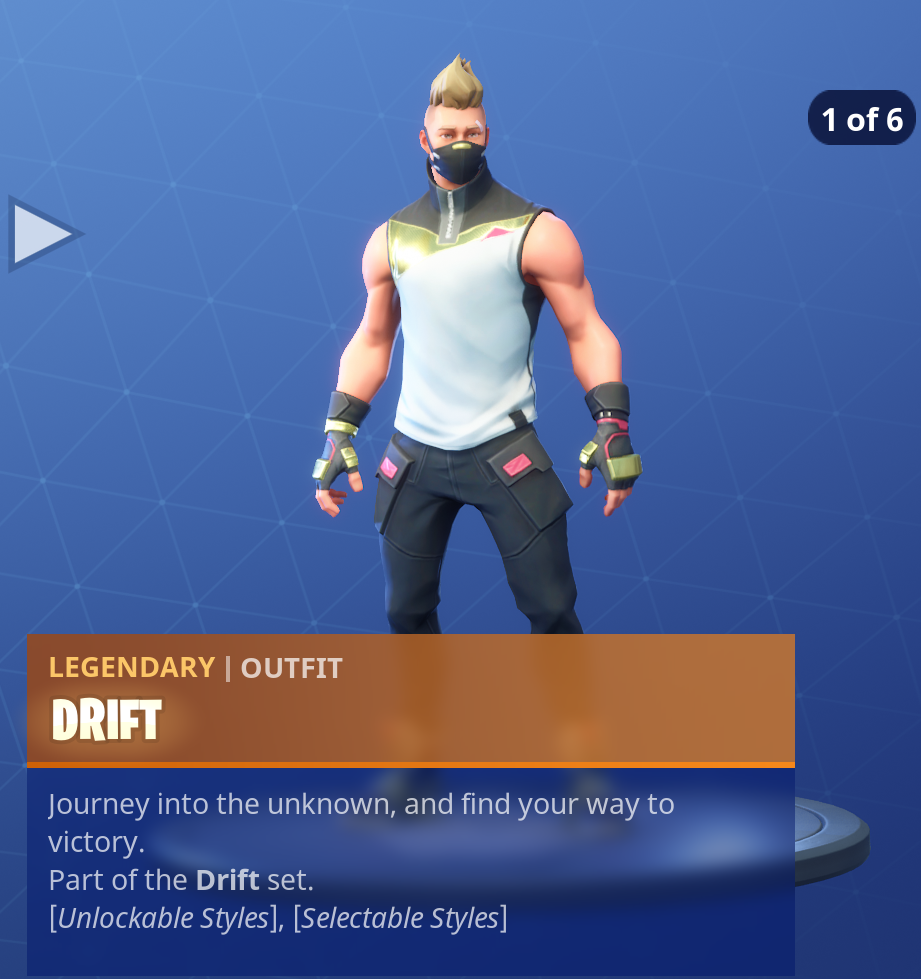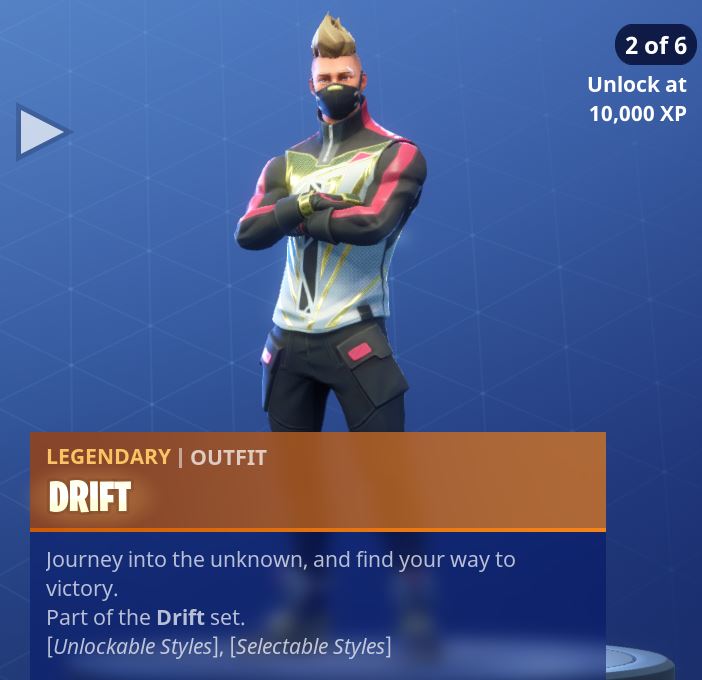 Style 3 (Unlocked at 25,000 XP) & Style 4 (Unlocked at 50,000 XP)

Style 5 (Unlocked at 100,000 XP) & Style 6 (Unlocked at 200,000 XP)

Redline (Epic) – Fortnite Season 5 Battle Pass Tier  23
Revving beyond the limit
Sun Strider (Epic) – Fortnite Season 5 Battle Pass Tier 47
It's all fun in the sun
Sledgehammer (Epic) – Fortnite Season 5 Battle Pass Tier 71
Demolish the competition
Rook (Epic) – Fortnite Season 5 Battle Pass Tier 87
Promoted from the desk jockey to field agent
Ragnarok (Legendary) – Fortnite Season 5 Battle Pass Tier 100
The cold harbinger of fate
Style 1 & 2 (Unlocked at 35,000 XP)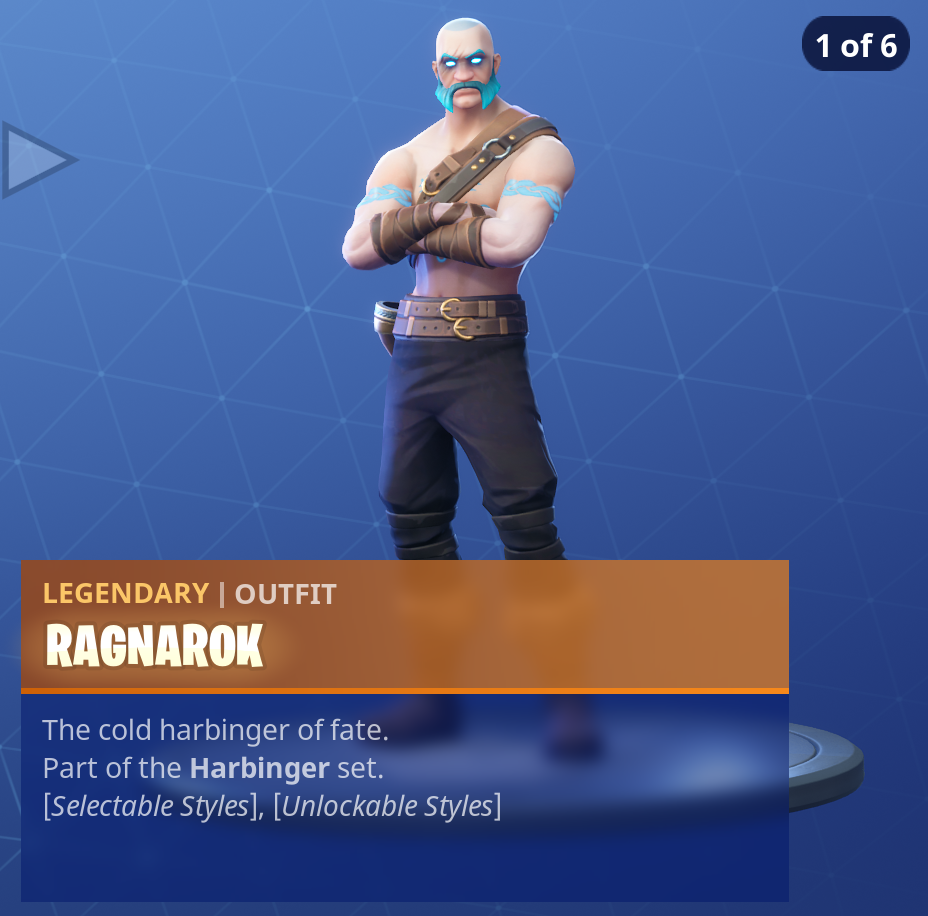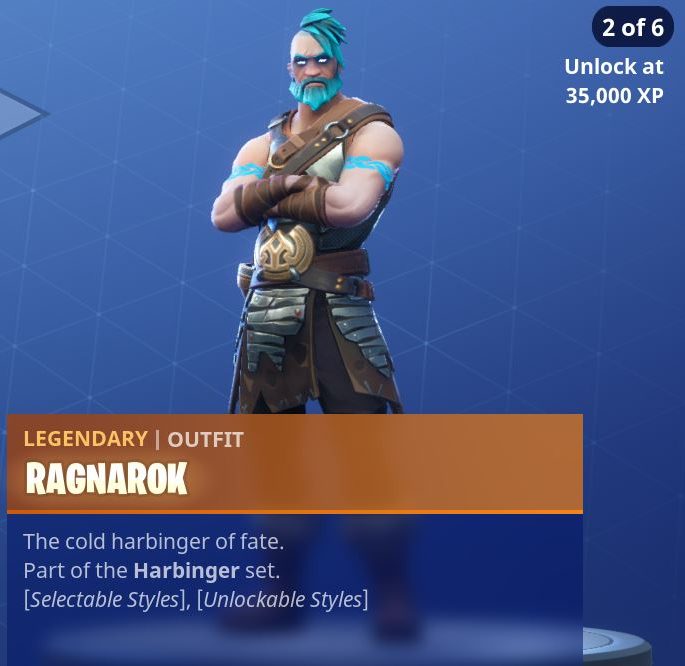 Style 3 (Unlocked at 75,000 XP) & Style 4 (Unlocked at 125,000 XP)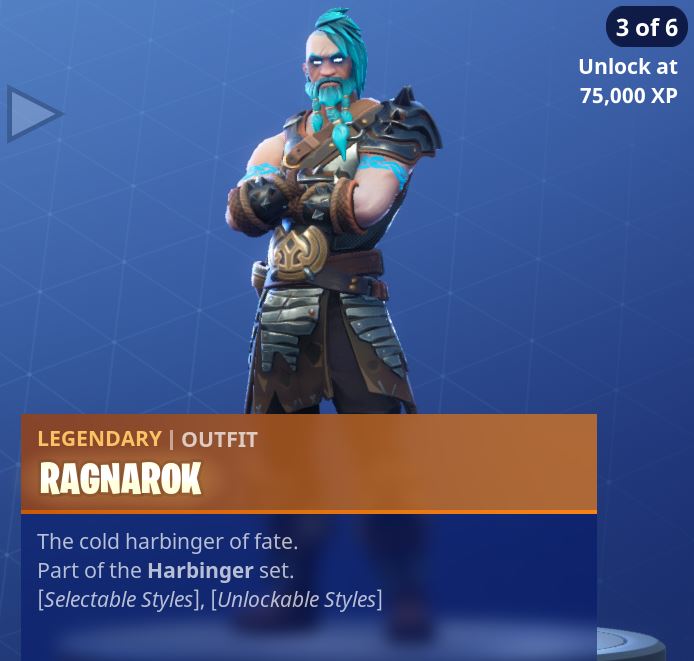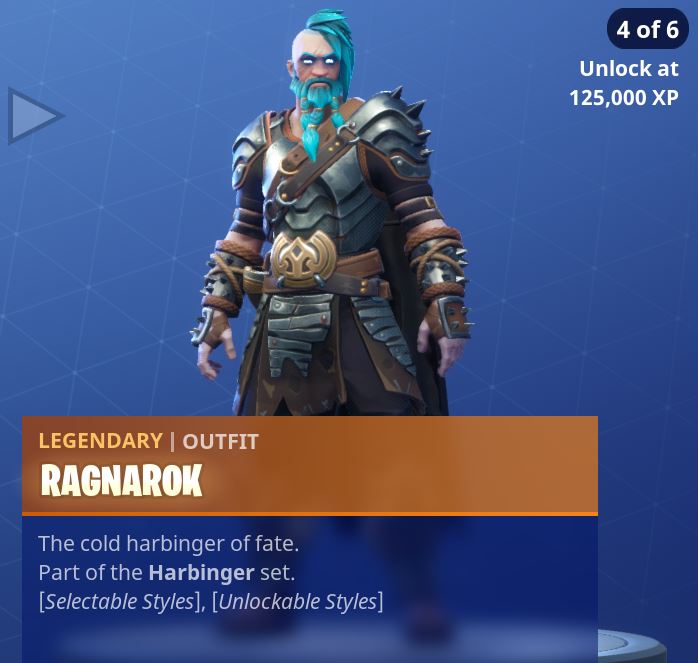 Style 5 (Unlocked at 250,000 XP) & Style 6 (Unlocked at 500,000 XP)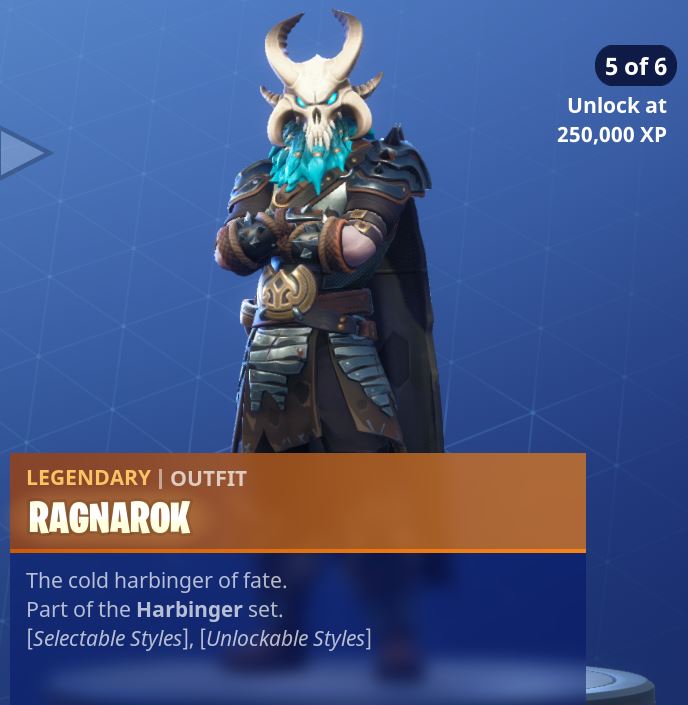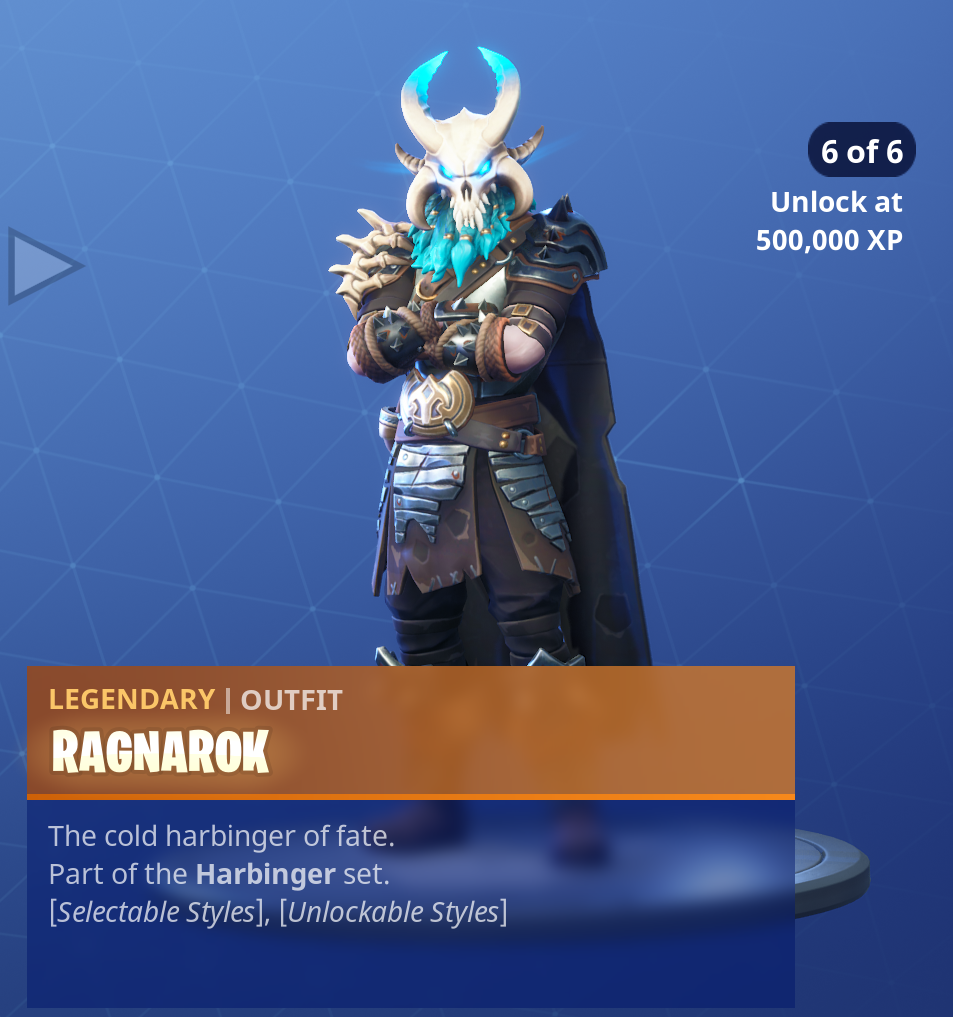 All the Fortnite Season 5 Skins, Cosmetics & Emotes That Have Been Leaked