Fortnite season 5 has both Mythic and Exotic weapons. Here's the lowdown on the all the Fortnite Exotic weapons and where to find and get them.
Fortnite Chapter 2 Season 5 is underway with some fresh map changes, new features, a brand new battle pass, and some highly anticipated Fortnite skins coming to the game in the near future including Kratos and Master Chief.
We also have a brand new set of challenges, however, the challenge system is a little confusing this season. The challenge table as been removed and players can access challenges from the quest button found on the left side of the lobby screen.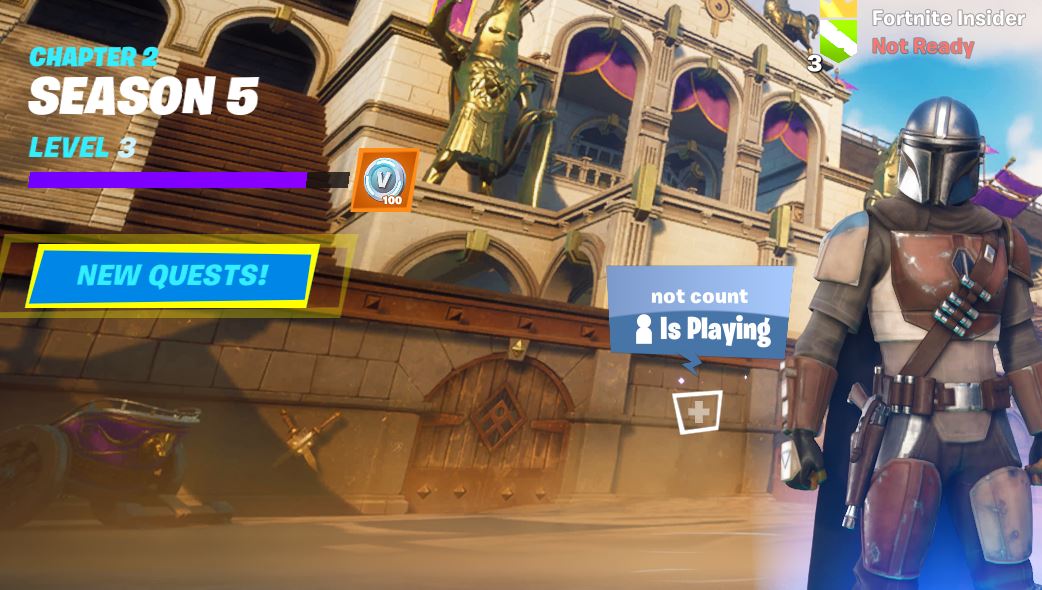 Challenges/quests also have rarities this season and there's limited time, special, and normal quests. Players can also complete tasks in game by going to any NPC around the map. You can complete these tasks or bounties to obtain gold bars which can then be spend on weapons, weapon upgrades, intel, or hiring the NPC as your protection.
One of the weapon types players can purchase from NPCs are exotic rarity. Here's what you need to know including the stats for all the Fortnite Exotic Weapons.
What are Exoctic Fortnite Weapons?
Exotic weapons are Fortnite weapons with better stats than what you normally get or they'll have an attachment like a thermal scope or bullets that explode. For example, the boom sniper rifle is an Exotic weapon which is essentially a heavy sniper rifle but with rounds that explode after impact.
Here's every exotic Fortnite weapon, it's description, and stats.
The Dub Shotgun
Pump-Action. Deals high damage at a moderate fire rate. Short range and limited magazine size.
Reload time: 2.7 seconds
Magazine size: 2
Damage to player: 120 (150 headshot)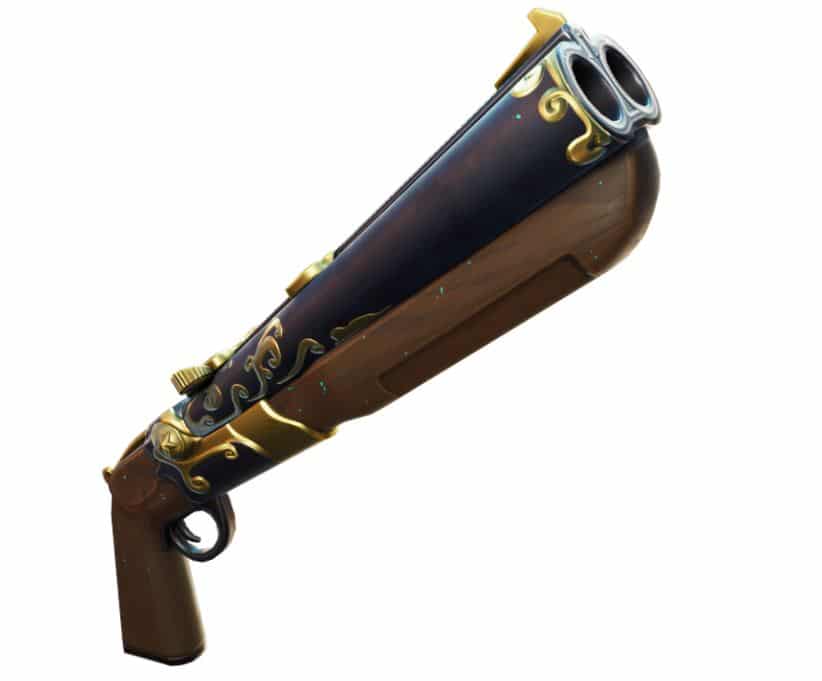 Night Hawk
The Night Hawk has a thermal scope on it to make it easier to spot opponents.
Reload time: 2.0 seconds
Magazine size: 6
Damage to player: 44 (88 headshot)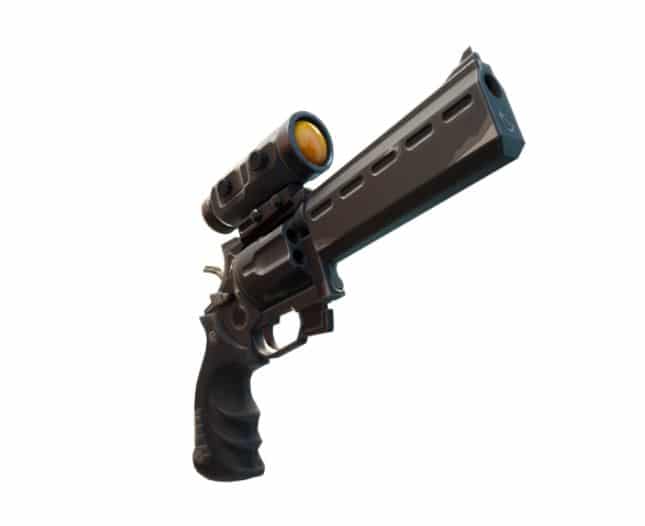 Shadow Tracker
Reload time: 1.3 seconds
Magazine size: 16
Damage: 29 (58 headshot)
Storm Scout
The storm scout exotic weapon allows players to see where the next circle is.
Reload time: 2.7 seconds
Magazine size: 6
Damage: 85 (212 headshot)
Boom Sniper Rifle
The Boom Sniper Rifle deals damage twice for a direct hit for a total of 70 damage, sometimes more and is a semi-automatic sniper rifle. It'll shoot out a clinger grenade which will deal 60 damage.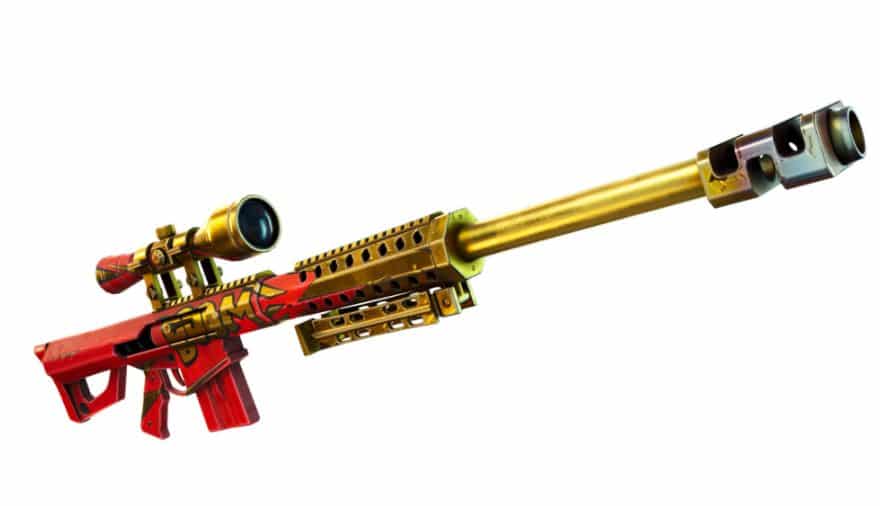 How and where to get Exotic weapons in Fortnite season 5
If you're wondering how you can get Fortnite exotic weapons, you can't get them from chests or floor loot. They are purchasable from certain NPCs using gold bars. Here's where you can find the NPCs that provide Exotic weapons along with a map with the location below:
Boom Sniper Rifle – The Boom Sniper in Fortnite can be gained  by trading bars with Splode who's located near Craggy Cliffs.
Shadow Tracker Pistol – You can this exotic weapon by trading bars with Reese who's located north of Dirty Docks.
Storm Scout Sniper Rifle – The Storm Scout Rifle can be obtained by trading gold bars with Lexa at the new Hunter's Haven season 5 named location.
The Dub Shotgun – The Dub can be purchased by trading gold bars with the Dummy character, who can appear on the west side of Dirty Docks, or southeast of Stealthy Stronghold.
The Nighthawk Revolver – The Night Hawk is acquired by trading bars with Mancake at Butter Barn which is south east of the zero point in the middle of the map. It's the largest building on the south side of the sandy biome.
Here's a map with all the NPC locations that offer an exotic Fortnite weapon in exchange for gold bars: