Coming into Season 5 we knew there were going to be changes and looks like there are quite a few new unnamed locations and two POI's that have been added to the map. Let's take a look at the new Fortnite Season 5 map in more detail:
Paradise Palms
Paradise Palms is the new POI that has replaced Moisty Mire from the old Fortnite map. It looks like the rumours were true, as we can see that this part of the map is covered in sand. This is definitely an upgrade to Moisty Mire and looks to be a more desirable place to land, with more loot and more unnamed towns surrounding this POI. There is actually a lot to explore in the desert, but remember it is at the edge of the map, so make sure you don't get lost to the storm by admiring the beautiful scenery!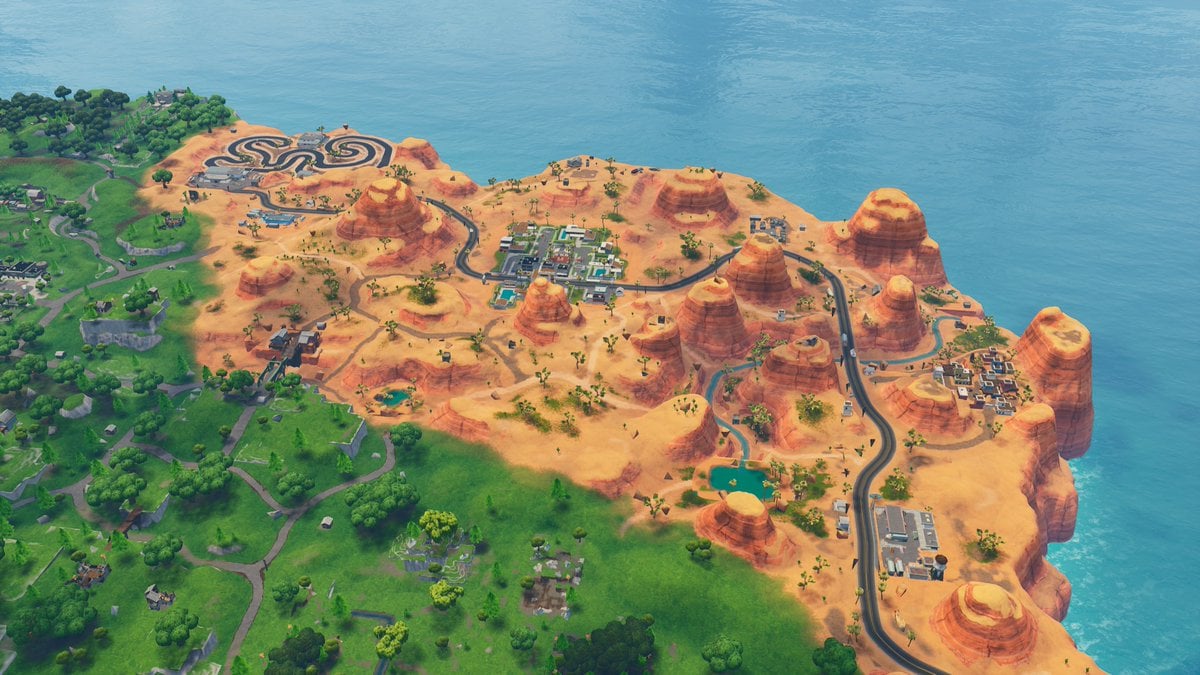 Lazy Links
This POI has replaced Anarchy Acres, which was located north of the map. Lazy Links has a large golf course where players can now actually play in-game and successful shots will show up on the kill feed! There is also the addition of Golf Carts, that are driveable by players and fit in with the theme of this POI.
Those are the two POI's that have been added to the Fortnite map in Season 5, but there are other changes on the map, as can be seen below.
Dusty Divot

Dusty Divot was the target of the meteor last season and we could see a lot of changes happening at this POI in Season 4. For the start of Season 5, Dusty Divot is now completely overgrown, with a couple of ponds dotted around under the trees. The building is still there, but is covered by the trees.
New Unnamed Viking Location
The location of the boat is on the mountain in between Snobby Shores and Greasy Grove. This location was hinted at, at the end of Season 4, as there was a rift that was found at the bottom of the mountain. An anchor had emerged of the rift, which now makes sense as the ship is now a new unnamed location on the map.
There is so much to explore on the new map and there is definitely a lot more choice for players to land. Epic have definitely revived the map and have given fans a lot to take in. We will have to wait and see if the map will be updated regularly as it was in Season 4, but it seems likely that it will.