Here are all of the leaked Fortnite Week 4 Challenges that will be released tomorrow.
Every week in Fortnite, new challenges are added for players to complete. Completing these challenges awards players with XP, which will help them to progress in this seasons Battle Pass. Epic are always making changes to Fortnite to switch things up and they have made changes to the way challenges work this season. The challenges you see now have different rarity, which show what type they are. The normal weekly challenges are of Epic rarity and there are also Legendary challenges released each week, which are only available for a limited time.
The Fortnite Week 4 Challenges have been leaked by dataminers and these challenges should be releasing tomorrow at 2pm GMT. There are seven normal Epic challenges, which upon completion will award you with 20,000 XP and there is also a Legendary challenge, that has five stages to complete, which you can see below.
Fortnite Week 4 Challenges Leaked
Here are all of the Epic Fortnite Week 4 Challenges that have been leaked by dataminers:
Click any of the highlighted challenges below to view a guide on how to complete it.
Eliminations within 5m (1)
Eliminations while below 50 health (1)
Eliminations at full health and shields (1)
Destroy enemy structures with a pickaxe (10)
Damage opponents with a pickaxe (100)
As previously mentioned, completing each of the Fortnite Week 4 Challenges will award you with 20,000 XP. There are three challenges that will require you to eliminate players, but luckily you will only need to eliminate one player for each challenge, so it shouldn't take you too long to complete, especially if you are playing in the Team Rumble mode.
Two of the challenges this week requires you to use your pickaxe, again these challenges shouldn't be too difficult to complete as the damage required for both of these is relatively low. The last two challenges may be difficult to complete if you don't know where to go, but we will be releasing guides on how to complete these Fortnite Week 4 Challenges as soon as they go live in-game tomorrow.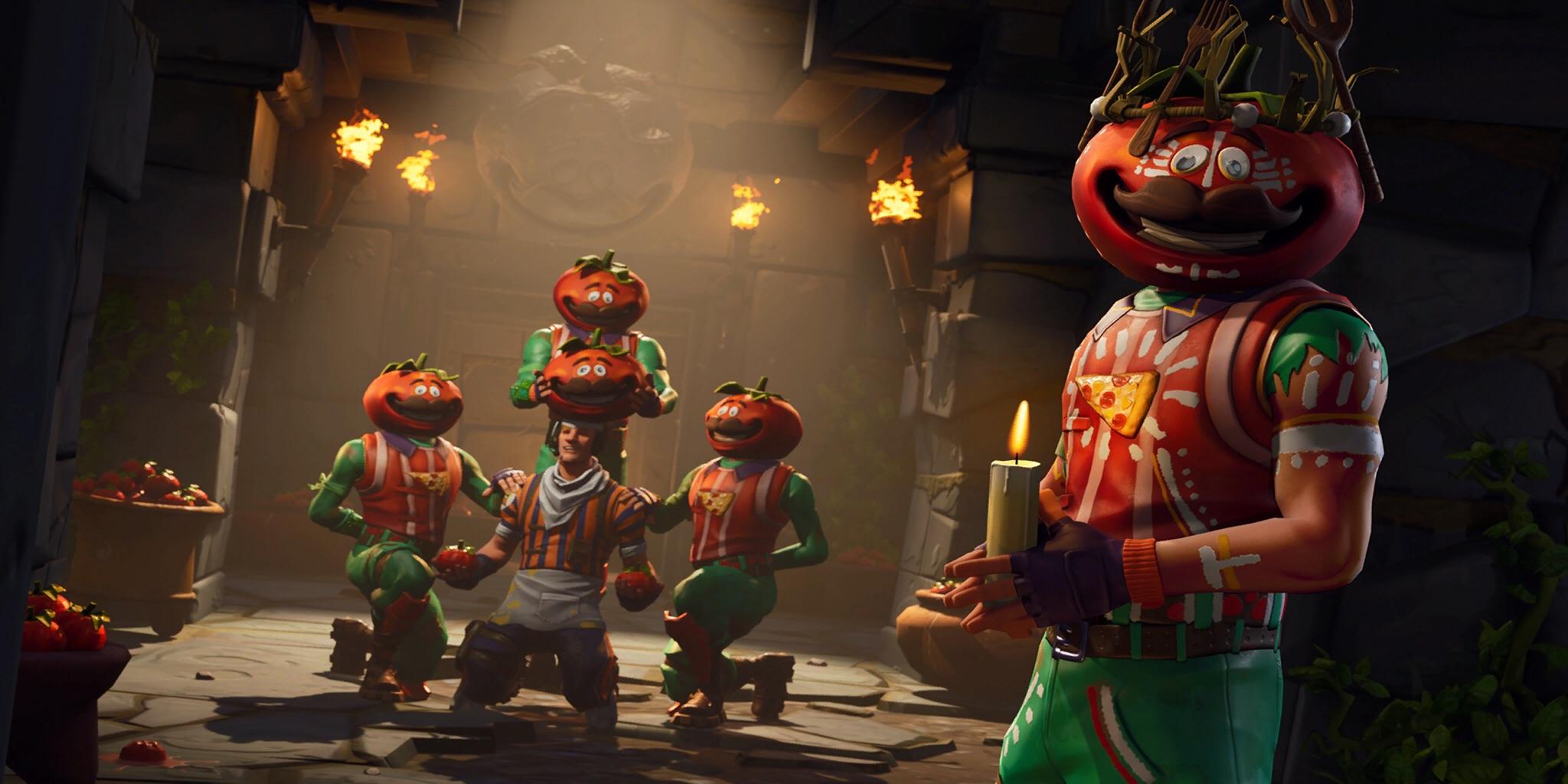 Fortnite Week 4 Legendary Challenge
The Legendary challenge for this week can be seen below:
 Damage from above (4,000/8,000/12,000/16,000/20,000)
Each number in the brackets shows the amount of damage you will need to do in order to complete the stage and there are five stages in total to complete. The Legendary Challenges are only available for a week before they are replaced when the new weekly challenges are released, so if you are looking for more XP, be sure to complete them before they expire.