Here are all of the stages of the Week 12 Legendary Challenge in Fortnite Battle Royale.
As you know by now, new challenges are released every week in Fortnite Battle Royale as this season, the Epic Challenges are released as usual on a Thursday, but the Legendary Challenge is released a day earlier on Wednesdays. Both are available to complete at 3pm BST and the Legendary Challenges are only available for a limited time before being replaced by a new one the following week.
We would recommend completing the Legendary Challenges as soon as possible so that you can earn as much XP as possible as completing each stage awards you with XP. The stages for the Week 12 Legendary Challenge can be seen below. Of course the first stage is easy to complete as all you need to do is go to any Payphone location and simply answer the phone to take Slone's orders.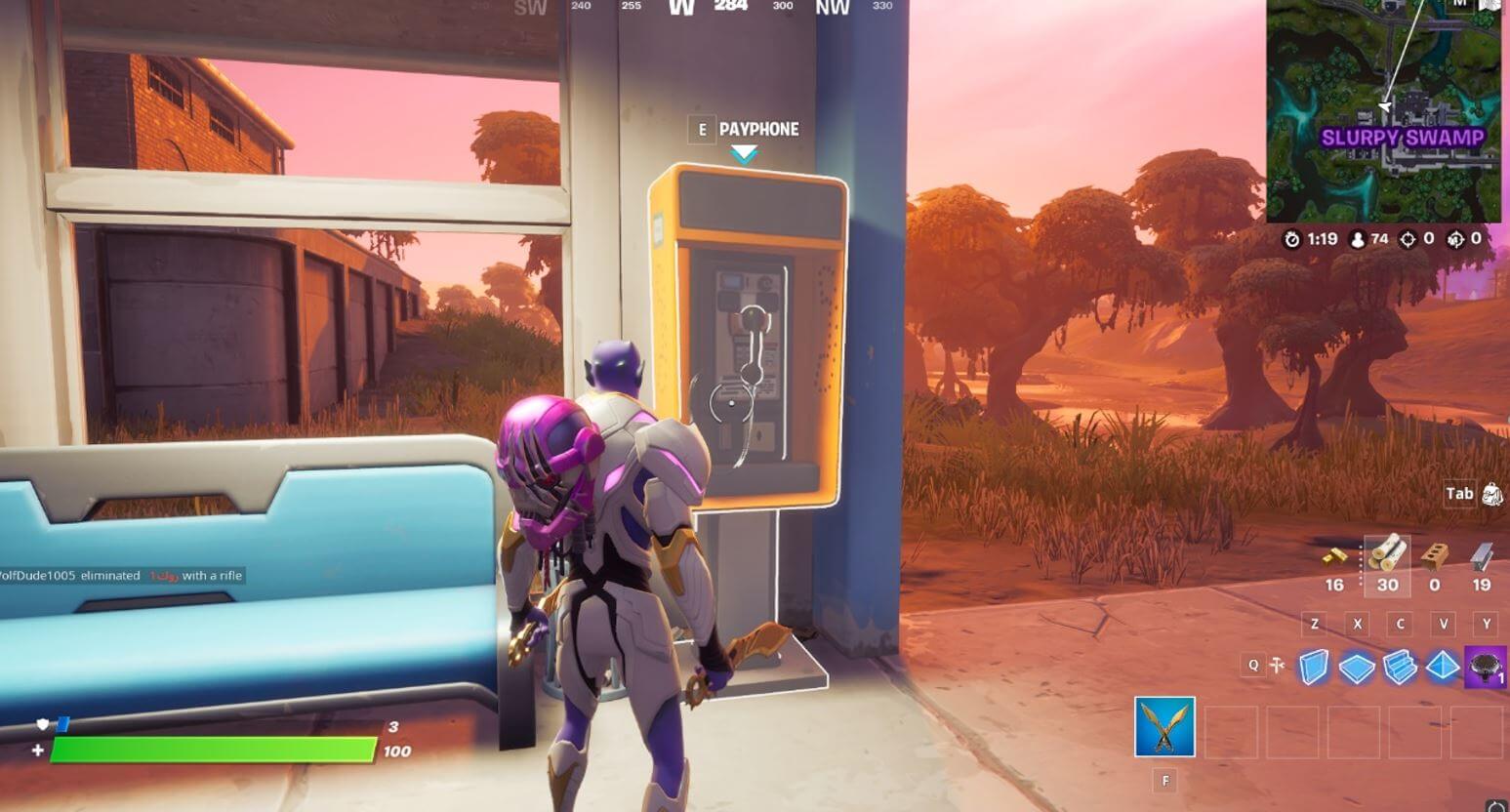 Fortnite Week 12 Legendary Challenge
We have created guides for most of the stages of the Week 12 challenge, all of which you can see by clicking on the bold and underlined stage below to help you to complete them quickly and easily.
Craft a weapon with alien nanites (1)
Deploy scanners in the alien biome (2)
Alien Nanites can easily be found in floor loot and in chests. Once you have at least a rare (blue) weapon, you will be able to use Alien Nanites to craft an alien weapon, which is what you need in order to complete the second stage of this weeks Legendary Challenge. As you can see from the image above, if you have a submachine gun, you can use the alien nanite to create the Kymera Ray Gun.
The fifth stage requires you to deploy scanners in alien biomes, which you can easily find by going to the purple areas which is the alien biome and you will see where you can deploy the scanner, when you are nearing the location. Here is what it looks like in-game:
The rest of the stages we have detailed guides for which you can see by clicking on the stages above. Completing the first stage will award you with 15,000 XP, the second stage awards you with 45,000 XP and the rest 30,000 XP.