Fortnite Season 8 downtime has ended, and here are the Season 8 Week 1 challenges
A new Fortnite season is upon us. The downtime has ended, and players can now explore everything new to Season 8. Epic Games have removed Wailing Woods, added back Risky Reels and made other major changes to the map.
Epic have also updated the UI for the Fortnite challenges, and you can now activate a new feature called Party Assist that allows you to complete challenges together with anyone in your party. Here's a new look at the new UI: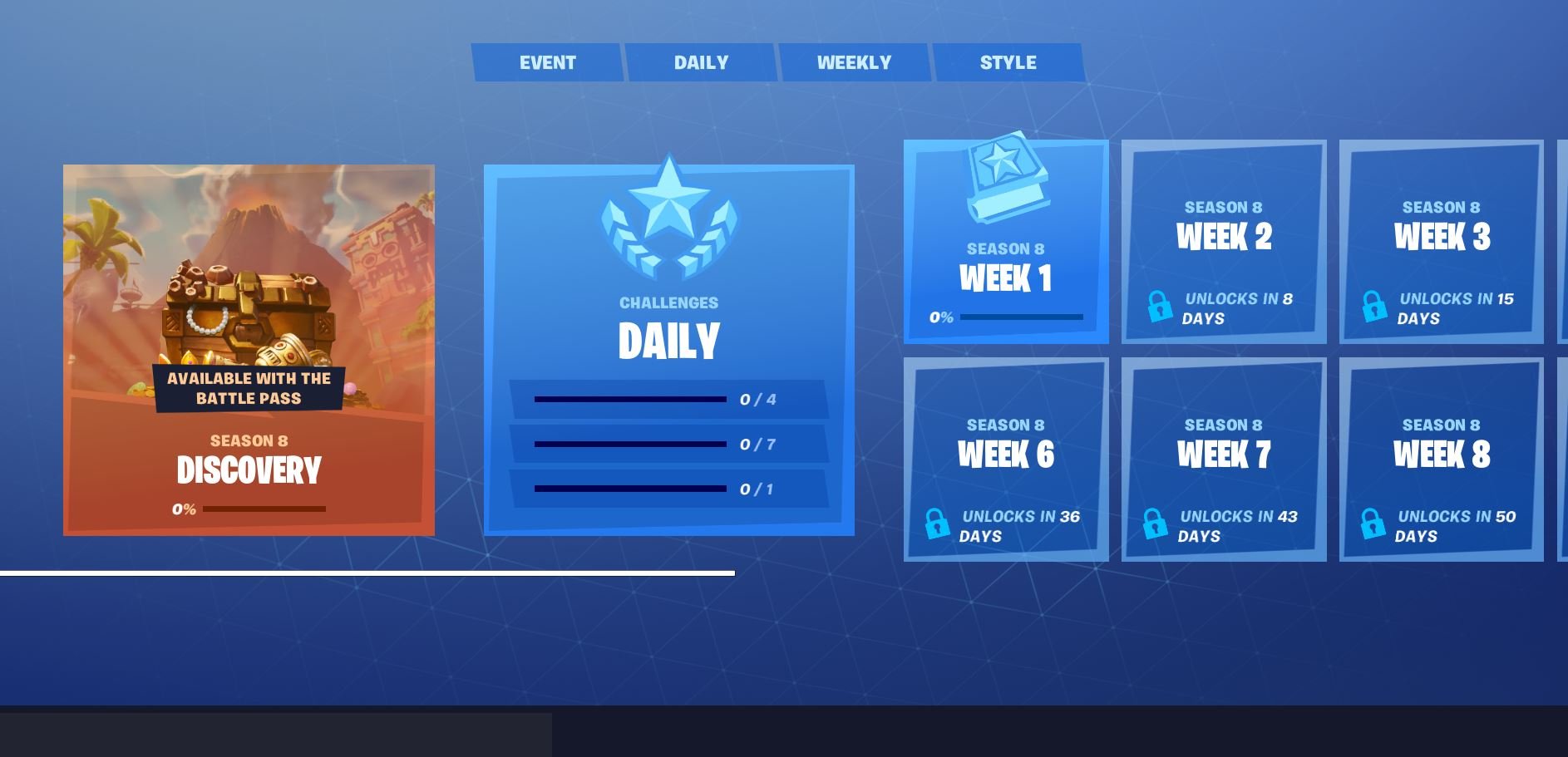 Here are the official challenges for Fortnite Season 8, Week 1
Fortnite Season 8, Week 1 Challenges
Free Challenges
Search Chests at Retail Row or Junk Junction (7)
Stage 1 of 3 – Deal damage with a shotgun and an explosive weapon in a single match (2)
Battle Pass Challenges
Use a Volcano Vent in different matches (5)
Get an elimination with a Shotgun, Assault Rifle, and Explosive weapon (3)
Deal Damage to a vehicle driven by an opponent (200)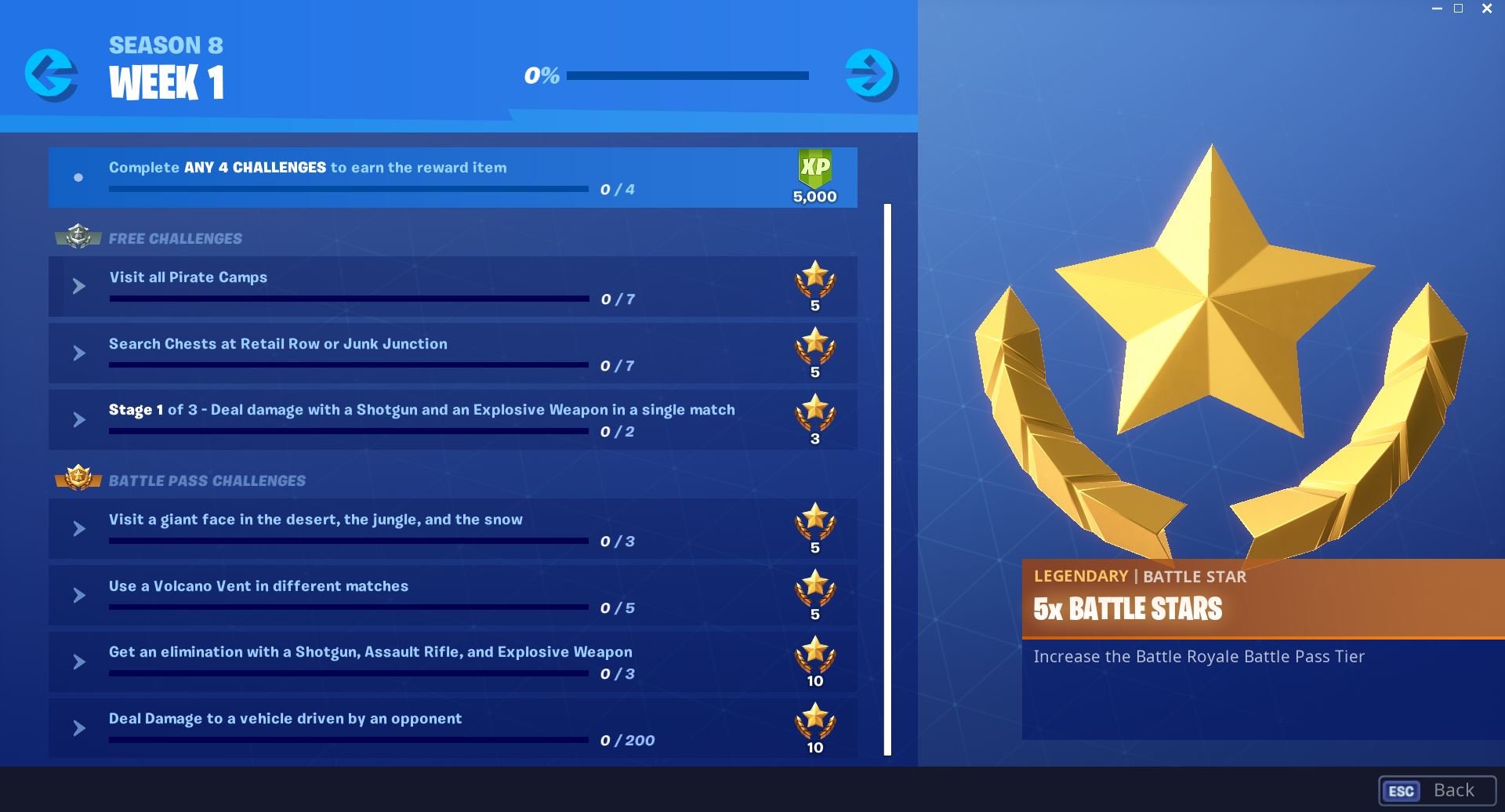 We'll have guides on how to complete some of these challenges such as the Pirate camp locations, the location of the giant face and more. We'll also be posting a cheat sheet as soon as possible.