Here are the leaked challenges for Fortnite Battle Royale Season 9, Week 7.
New challenges are released every week in Fortnite on Thursdays and in each update, the challenges are amended if needed before official being released. Completing the challenges for the week awards you with Battle Stars to help you to progress in the Fortnite Season 9 Battle Pass, or gain XP if you have already reached Tier 100.
The challenges for Season 9, Week 7 for Fortnite Battle Royale have been leaked by @FireMonkeyFN and can be seen below.
UPDATE: The official challenges have just been released and can be seen here. 
Free Pass Challenges
Search chests at Junk Junction or Neo Tilted (7)
Search ammo boxes in different named locations (7)
Suppressed Weapon Eliminations (3)
Battle Pass Challenges
Deal damage to opponents while riding in a vehicle (200)
Staged Challenge: Visit … and … in a single match

Visit The Block and Loot Lake in a single match (1)
Visit Fatal Fields and Neo Tilted in a single match (1)
Visit Snobby Shores and Mega Mall in a single match (1)

Search a chest, use a vending machine, and a campfire in a single match (1)
Eliminations from 5m or less (3)
Once you have completed four of the challenges from this week, you will be awarded with 7,000 XP. As with all other weeks, once you have completed six challenges for the week, you will unlock a Fortbyte.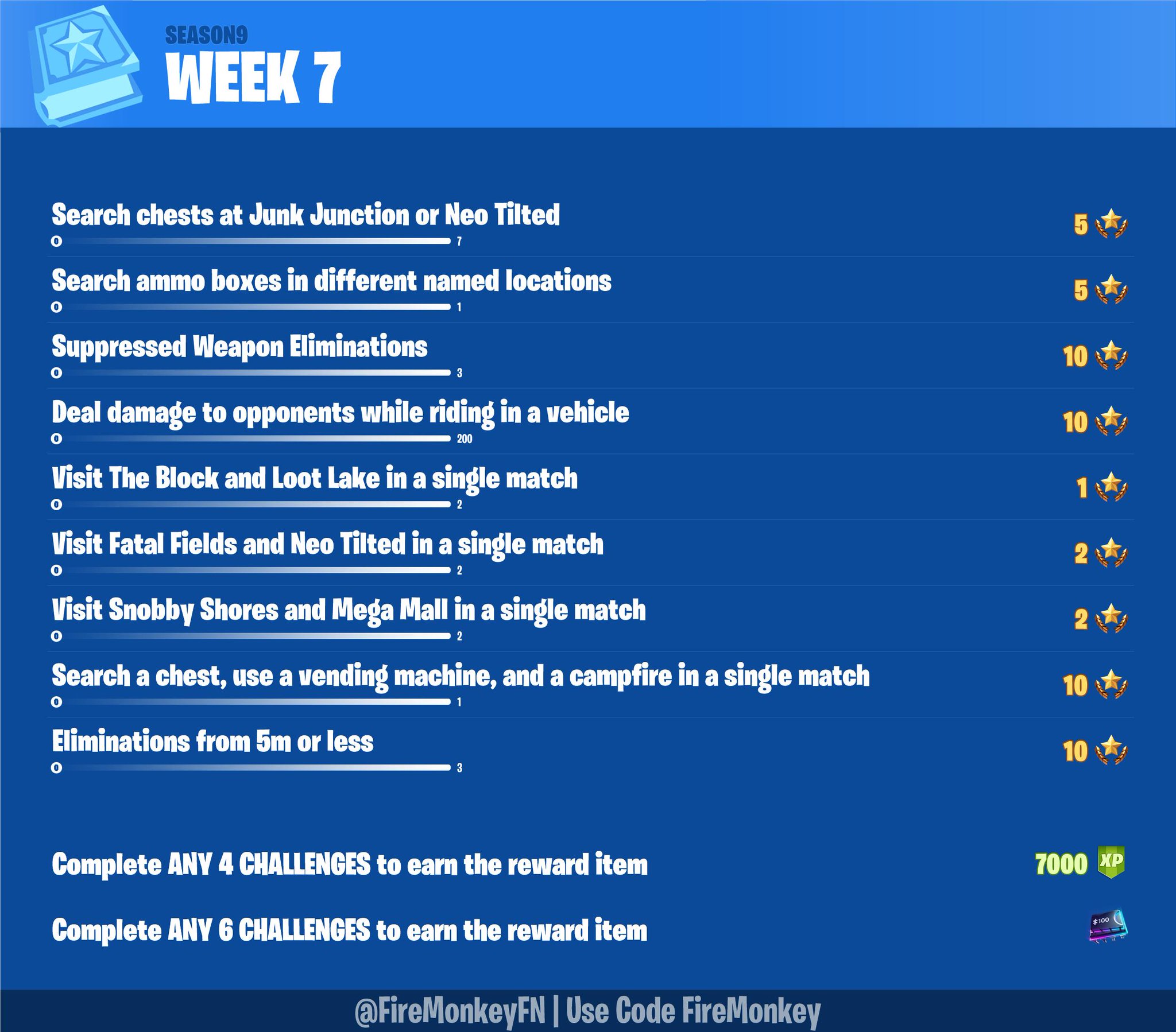 Completing all challenges for this week will unlock the following loading screen. There is a hidden Battle Star that can be found on the map and we will be revealing the location of the Star once the challenges have gone live.
UPDATE: You can see the location of the hidden Battle Star here.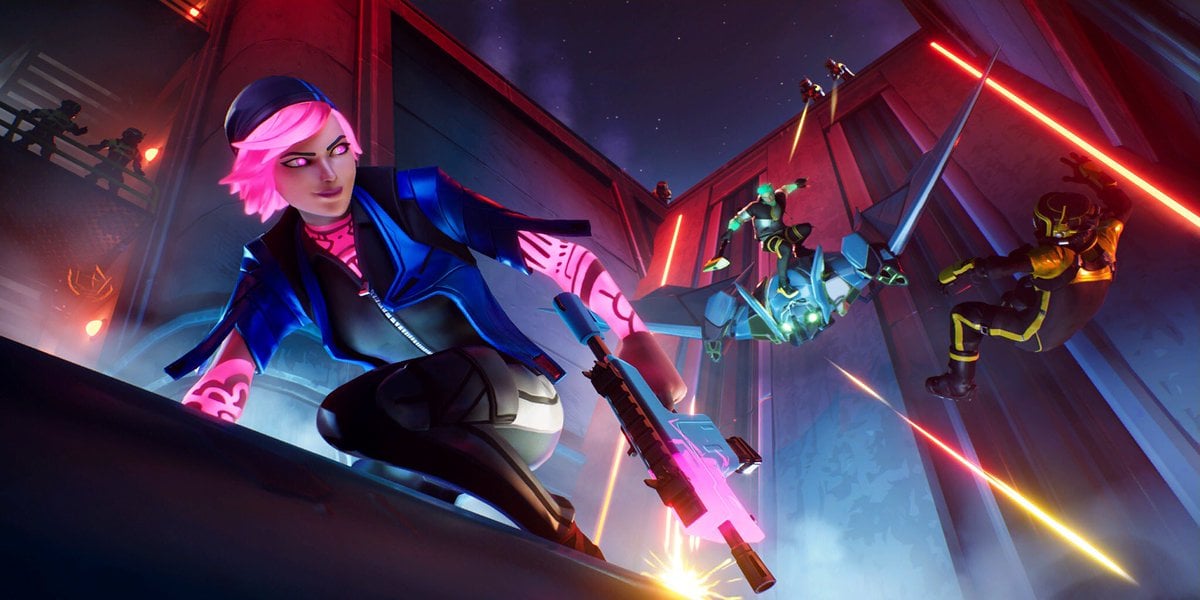 The challenges are very unlikely to change, but we will be posting the official challenges as soon as they have been released. We will also be posting the weekly Cheat Sheet to help you complete the challenges as soon as it is available.
Make sure you follow us on Twitter @Fortnite_BR and turn website notifications on for the latest Fortnite news.