Another Secret Mission/Challenge has been added to Fortnite in the v13.30 update where you will need to teach the Coral Buddies Stonecrafting and receive free XP.
So far this season in Fortnite, there has been one secret mission that has been available to complete with the v13.20 update. For this challenge, players needed to go to the small island found at B1 of the map, where you were required to give the Coral Buddies 100 wood to help them build their new home.
In the v13.30 update that took place earlier today, there was a new Secret Mission added, where you will need to help the Coral Buddies again, but on a smaller island. Here is how to complete the challenge to get some easy XP to help you level up in this Seasons Battle Pass.
Fortnite Secret Mission: Teach Coral Buddies Stonecrafting
In order to complete this challenge, you will need to go to a small island, located in B1, but not the same island as the first secret mission. This island is so small, you cannot see it on the map, but we have marked the exact location for you below: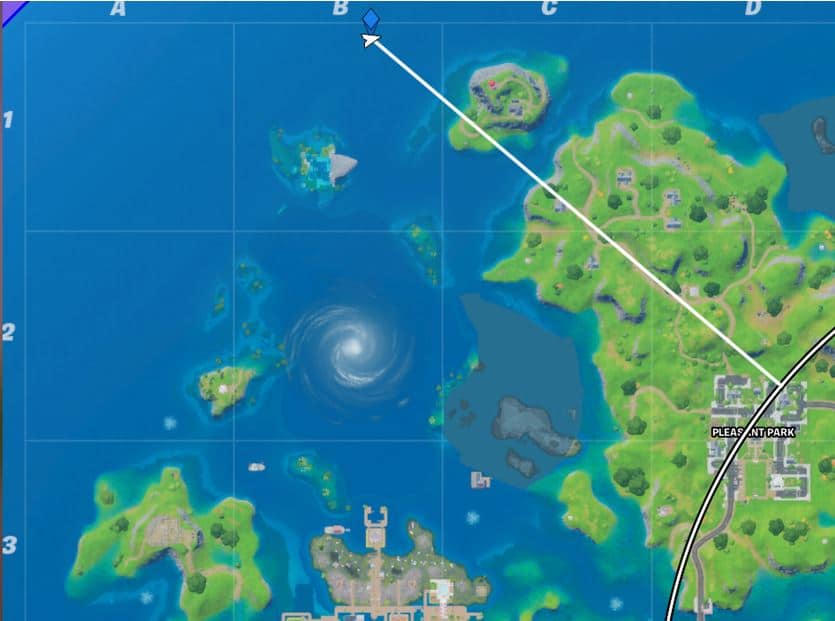 Once you are at the island, you will see that you need to give the Coral Buddies 300 Stone. You will find many rocks around this location, so you will harvest the stone very quickly and easily.
As soon as you have given the stone, you will get a notification on the left of your screen showing that you have taught the Coral Buddies Stonecrafting and you will be awarded an easy 25,000 XP.
There is another Secret Mission/Challenge you can complete for another 25,000 XP and you can see the guide on how to complete this challenge here.