Here's the location of where to smash vases in order to complete the emote as Jennifer Walters after smashing vases Fortnite challenge.
In order to unlock She-Hulk in the Fortnite chapter 2 season 4 battle pass, you need to complete a total of three Jennifer Walters Awakening challenges. The first challenge requires you to visit Jennifer Walter's office as Jennifer Walters.
The second challenge, which we won't be doing a separate article for, requires players to eliminate Doctor Doom's henchmen as Jennifer Walters. That's a straightforward challenge to complete. Just drop down at Doom's Domain (previously Pleasant Park), land in some houses on in the middle where the soccer pitch leads to the vault, and take out Doctor Doom's henchmen.
The third and final Jennifer Walters awakening challenge requires players to emote as Jennifer Walters after smashing vases. This is quite an odd challenge and although the challenge table gives you a good idea of where to complete challenges, especially these awakening challenges, it can still be hard to locate the cases that you need to smash.
We've created a guide on how to complete this challenge as quickly as possible in order to unlock the She-Hulk Fortnite skin.
Emote As Jennifer Walters After Smashing Vases
Where to find Vases to smash in Fortnite Locations
The location of the vases you need to smash as Jennifer Walters is located in different locations. However, to unlock She-Hulk, you only have to smash ONE Vase. One of them is located at Camp Cod, and here's where the landmark is on the Fortnite map:
You'll find the vase to smash in the middle of the targets and the bullseye target as seen below:
How to unlock/get She-Hulk in Fortnite
Once you're doing smashing the vases (even though you're only smashing one) as Jennifer Walters, simply perform any emote. As soon as you do, you'll instantly turn into She-Hulk and unlock the skin. You can change from Jennifer Walters to She-Hulk any time you want by performing the emote.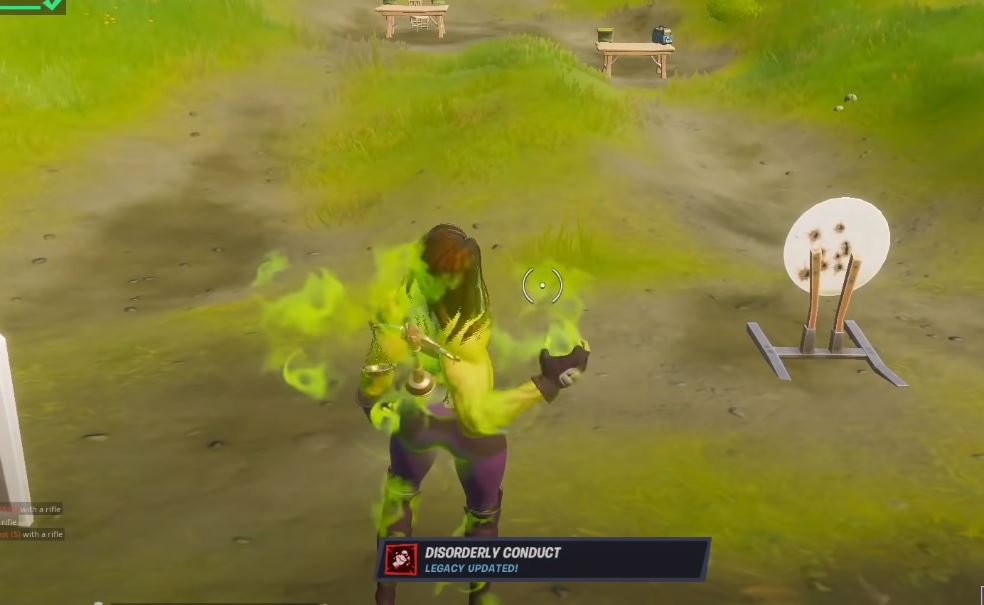 [quize]
This is probably one of the best places to drop as it's not a place where many players decide to land. The other two locations are at Dirty Docks and one is between Sweaty Sands and Holly Hedges on the far left side of the map. You'll know the locations as it's marked on the map if you inspect the challenge.